I continue to think that I will NOT remain in this solar system (for whatever reasons -- for better or worse). My mind is always somewhere else. People seem to be happy -- I seem to be sad -- and I don't wish to spoil the party. I doubt that I'll return (for whatever reasons -- for better or worse -- for all eternity). Just turn Football into a Religion -- and make Quarterbacks your Gods. World Without Ends. Amen.
As I attempt to remake myself into a more respectable, retentive, safe, and sane telegenic teleprompter-reader (I know not for what purpose) -- here is yet another study-list:

1. The Gospel According to Science Fiction by Gabriel McKee.
2. Mission to Mars by Buzz Aldrin.
3. Outer Space: Problems of Law and Policy by Glenn H. Reynolds and Robert P. Merges.
4. Unmasking Europa by Richard Greenberg.
5. Principles of International Law by Sean D. Murphy.
6. International Law: Examples and Explanations by Valerie Epps and Lorie Graham.
7. Foreign Affairs journal by the Council on Foreign Relations.
8. Spectrum magazine by the Association of Adventist Forums.
9. Job through Daniel (New International Version) Straight-Through, Over and Over.
10. Luke through Jude (New International Version) Straight-Through, Over and Over.

How might we properly integrate Ethics, Law, Politics, and Religion?? What if Gabriel is a Changeless-Traditionalist?? What if Lucifer is a Revolutionary-Mercenary Warrior?? What if Michael is an Evolutionary-Change Moderate?? I have very little idea if this is really the case -- but these are interesting possibilities to consider. Once again, the Road to Hell is often paved with Good Intentions. Is there some merit to Archangelicentric-Theology?? Should some things remain secrets?? Is it really possible to keep secrets in this modern world?? Is an Invasive-Surveillance Police-State inevitable in modernity?? Is Resistance Futile?? Imagine Anna ("V") presiding over 70 Solar System Justices on the New York Mothership!! I'm NOT kidding when I say that we should consider as many possibilities as possible -- even the controversial and questionable ones!! What would the divisions look like in a 70 Region Solar System?? What would a highly ethical and refined Interplanetary Legal System look like?? Where should a Solar System Supreme Court be located?? Notice the drawing of the 'Galactic Federation' group-portrait with 74 Members!! That's pretty damn close to 71 members, isn't it??!! I continue to be puzzled by the absence of the Great-Sanhedrin, Solomon's-Temple, and the Teachings of Jesus -- over the past 2,000 years!!! Think long and hard about this -- in the context of the rest of this thread. I don't think I have the answer -- but I think I'm giving you a helluva lot of clues. I have ZERO Confidence in myself -- and I was really kidding about that Research-Assistant. I would do no such thing. I think I might focus on this sort of thing:
I think I need to just shut-up and research. Period. Compared to what's "out there" I have nothing to offer -- so why whine on the internet -- hoping for some recognition and appreciation as a Well-Meaning but Completely-Ignorant FOOL??? Is this NOT the Epitome of Stupidity??? I still like the idea of being a mostly-silent Philosopher-Observer (officially or unofficially -- with or without a Moon-Room with a Cray). A Lap-Top on Steroids might be more than enough "Access" for anyone. "Being-There" might make very little difference. I think I dropped the ball -- and lost the game -- but I wish the winners well. Now, how do I gracefully leave town -- and just disappear?? I guess I could just stop posting -- forget about history -- forget about religion -- forget about where the technology REALLY originated -- forget about who might REALLY own the solar system -- forget about conspiracy theories -- forget about idealistic conceptualizations -- and forget about being anything more than a Completely Ignorant Fool. It's easier that way. I don't know what anyone REALLY wants -- and, in a sense, I don't REALLY care -- because I know that it will never be good enough. On the other hand -- we'll probably all be chip-implanted, vaccinated, lobotomized-zombies in a few short years -- so we won't even be capable of conceptualizing what might've been. I wish I were kidding. Namaste and Have a Nice Day.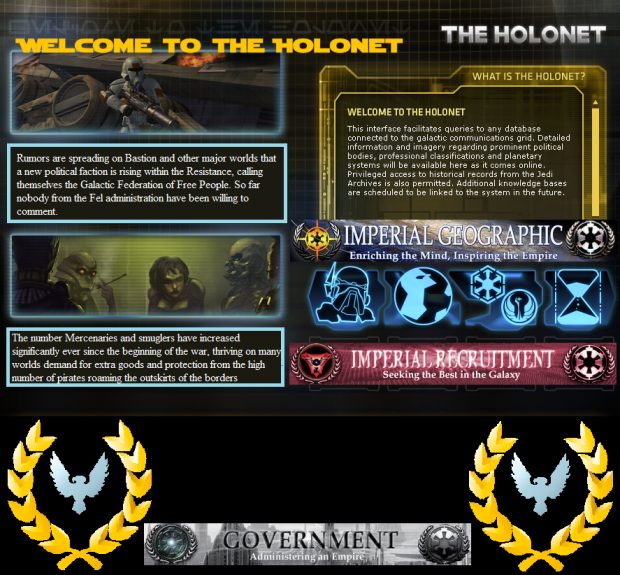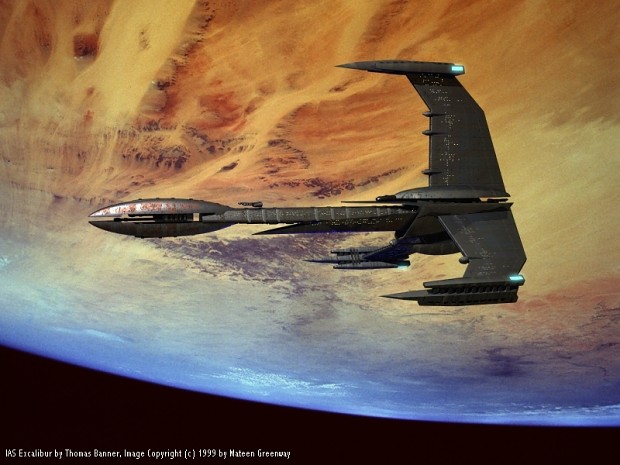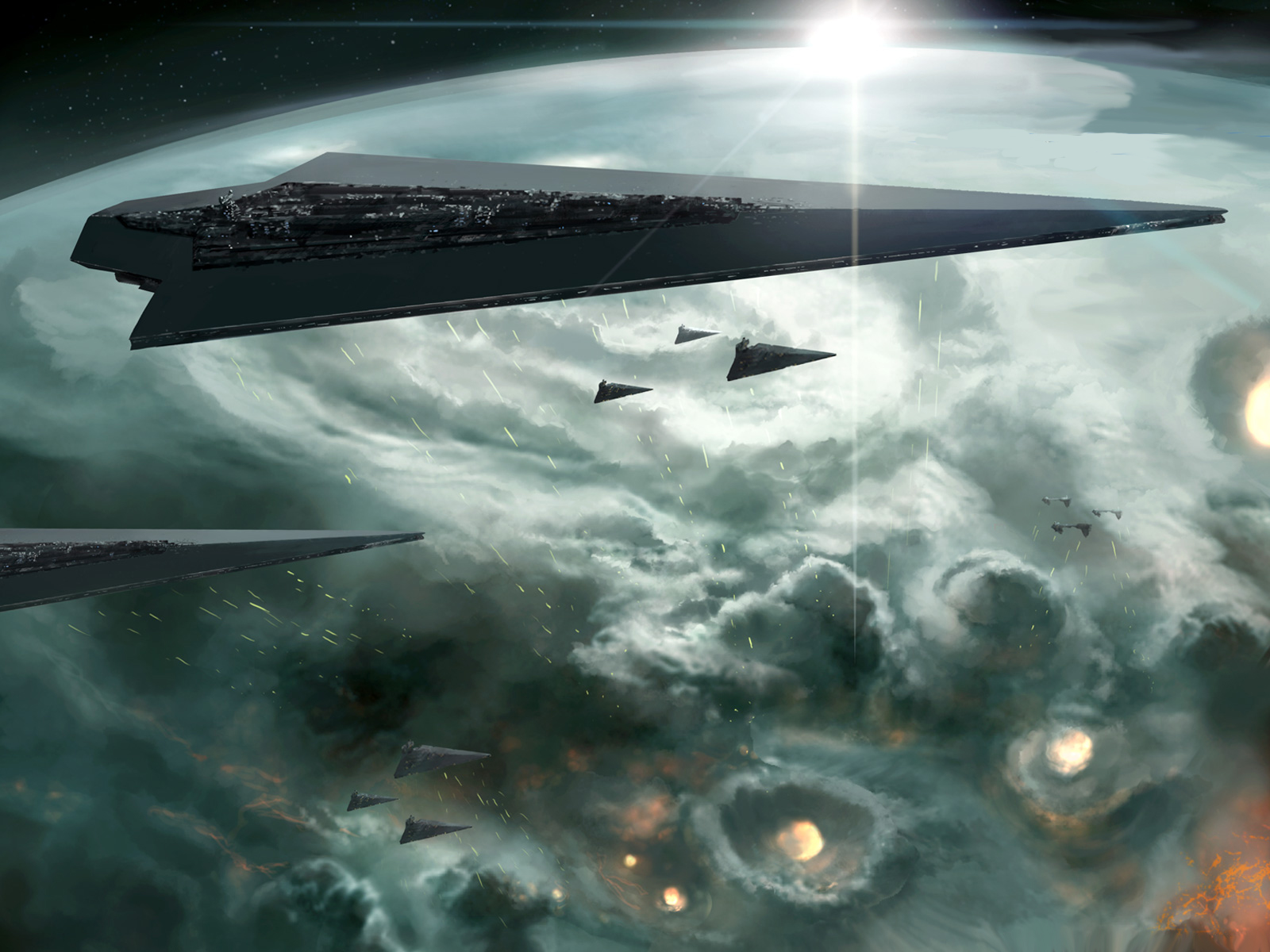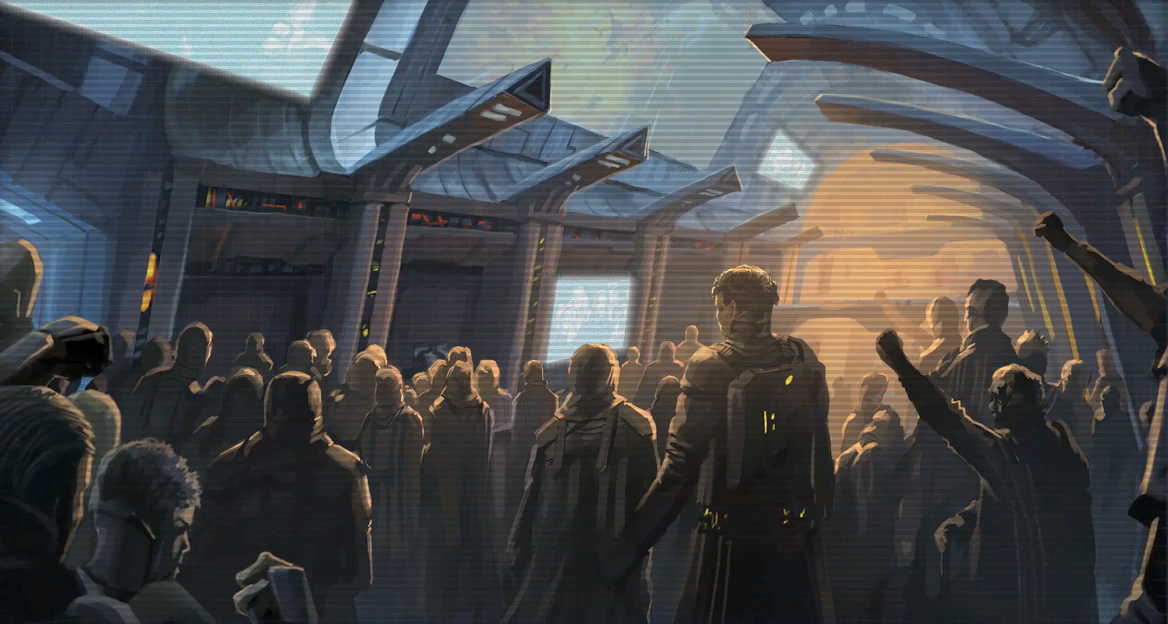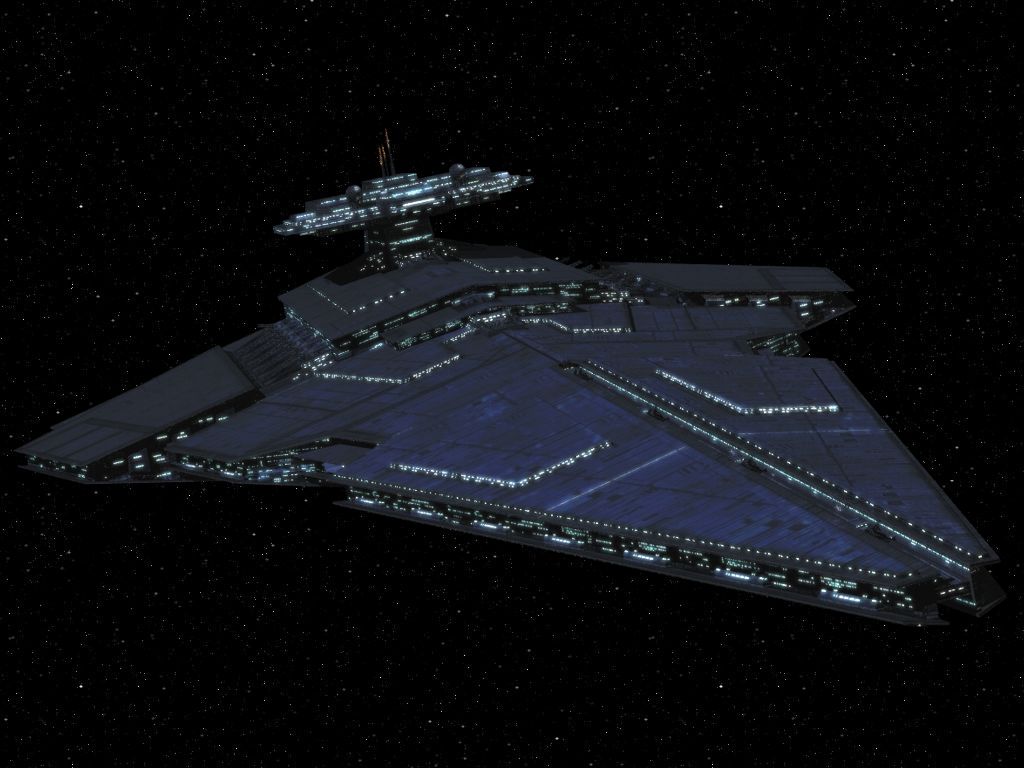 As I have said previously -- decades ago, I started writing a book called The Second Jesus -- but stopped when I became too frightened. A few years later, I spoke with Steven Spielberg's stepmother about the possibility of a High-Tech Science-Fictional Life of Christ Super-Movie based largely upon The Desire of Ages. I made the same proposal to Walter Matthau's director son. Later, I began a combined-chronological interpretive-paraphrase of the Four-Gospels -- but stopped when I received a rejection from Harper and Row. What Would Ron Klug say?? This thread is sort of a Journal. In 2007-8 -- when I started a website www.redletterchurch.net -- and suggested that an Old-Testament writer might've written the Teachings of Jesus -- the website was first transferred out of my ownership (even though I was current on my web-fees) -- and the web-address was completely removed from the internet -- soon thereafter!! I was too fearful to investigate!! I found that certain of my Albert Schweitzer quotes had become highlighted in bold-print in my word-processor!! I'm NOT making ANY of this stuff up!! I have more recently become acquainted with the term "The Real Jesus". Are there really two Historical-Christ's -- Christ and Antichrist?? What if one was exiled -- and one was promoted to the Head of Pagan and Papal Rome?? What if that regime is presently unraveling?? What if Christ and Antichrist are representative of an Archangelic Power-Struggle?? What if both are a mixture of good and evil?? What if "Perfection" is an impossible-dream??

What Would Herbert Douglas Say?? What Would Lewis Walton Say?? What Would Kevin Paulson Say?? What if one combined the Human-Potential Movement with Last-Generation Theology?? What Would Robert Brinsmead Say?? He encouraged me to promote the Teachings of Jesus. BTW -- Desmond Ford said The Desire of Ages was the Greatest Book in the World (other than the Holy Bible). He said that in this volume, Ellen White was more careful to exegete (rather than simply homiletically-applying scripture-passages). The Great Controversy was Ellen White's favorite book. One story describes this volume being torn in two by unseen hands. Ellen White claimed that Satan tried to kill her (in 1858 I believe -- see Spiritual Gifts -- not sure which volume). A Very-Liberal Episcopal-Rector with a Graduate-Degree from the Harvard Divinity School was privately curiously-positive toward Great Controversy (and they were usually quite skeptical and cynical). The Ancient Egyptian Deity was visibly and vocally disturbed when I started reading the last-chapter of Great Controversy to them. They shuddered (and I'm NOT kidding). Perhaps too much water has gone under the bridge for us to be able to work together. The past few years have simply been a period of discovery -- possibly as a precursor to the Final-Judgment and the End of the World. Perhaps this has been One Last Chance for All-Concerned. Perhaps that chance has passed into eternity. What if A.D. 2133 really is the terminus of the Investigative and Executive Judgments?? What if A.D. 2133 is the End of the Millennium?? What if A.D. 2133 will mark the commencement of The United States of the Solar System?? Who knows?? Only the Father Knows...

Lucifer is only mentioned once, by name, in the entire Holy Bible! Satan and the Devil are mentioned in surprisingly few passages - and very little is revealed about them. God is both good and evil in the Bible. I have speculated that we are dealing with minor gods and/or goddesses in history and the Bible. The Creator God of the Universe (with a very large 'G' - seems to be strangely absent). This has caused me to seek a common-sense foundation for politics, religion, church, and state - based upon Responsibility and the U.S. Constitution - namely a Namaste Constitutional Responsible Freedom United States of the Solar System. I'm not shaking my fist at God (with a large 'G'). I'm simply shaking - especially when I keep hearing about vengeful deities, retribution, extermination, reclaiming 'their' planet, etc. I've just about had it with all of this. I will respond to comments - but I'm really not going to keep posting like I have in the past. All of this seems as though it were a great, big puzzle - which is not meant to be solved. The goal seems to be confusion, misery, punishment, and even extermination. I am more disillusioned and miserable than you can imagine. I just want things to be peaceful and happy for everyone - but I keep hearing the universe laughing behind my back.

Half of the verses (54 of 107) in the Holy Bible which refer to Lucifer, Satan, and Devil are found in the Four Gospels (Matthew, Mark, Luke, and John). I find this highly significant. Think about it...

LUCIFER occurs 1 time in 1 verse in the KJV.

Isa 14:12 How art thou fallen from heaven, O Lucifer, son of the morning! [how] art thou cut down to the ground, which didst weaken the nations!

SATAN occurs 56 times in 49 verses in the KJV.

1Ch 21:1 And Satan stood up against Israel, and provoked David to number Israel.

Job 1:6 Now there was a day when the sons of God came to present themselves before the LORD, and Satan came also among them.
Job 1:7 And the LORD said unto Satan, Whence comest thou? Then Satan answered the LORD, and said, From going to and fro in the earth, and from walking up and down in it.
Job 1:8 And the LORD said unto Satan, Hast thou considered my servant Job, that [there is] none like him in the earth, a perfect and an upright man, one that feareth God, and escheweth evil?
Job 1:9 Then Satan answered the LORD, and said, Doth Job fear God for nought?
Job 1:12 And the LORD said unto Satan, Behold, all that he hath [is] in thy power; only upon himself put not forth thine hand. So Satan went forth from the presence of the LORD.
Job 2:1 Again there was a day when the sons of God came to present themselves before the LORD, and Satan came also among them to present himself before the LORD.
Job 2:2 And the LORD said unto Satan, From whence comest thou? And Satan answered the LORD, and said, From going to and fro in the earth, and from walking up and down in it.
Job 2:3 And the LORD said unto Satan, Hast thou considered my servant Job, that [there is] none like him in the earth, a perfect  and an upright man, one that feareth God, and escheweth evil? and still he holdeth fast his integrity, although thou movedst me against him, to destroy him without cause.
Job 2:4 And Satan answered the LORD, and said, Skin for skin, yea, all that a man hath will he give for his life.
Job 2:6 And the LORD said unto Satan, Behold, he [is] in thine hand; but save his life.
Job 2:7 So went Satan forth from the presence of the LORD, and smote Job with sore boils from the sole of his foot unto his crown.

Psa 109:6 Set thou a wicked man over him: and let Satan stand at his right hand.

Zec 3:1 And he shewed me Joshua the high priest standing before the angel of the LORD, and Satan standing at his right hand to resist him.
Zec 3:2 And the LORD said unto Satan, The LORD rebuke thee, O Satan; even the LORD that hath chosen Jerusalem rebuke thee: [is] not this a brand plucked out of the fire?

Mat 4:10 Then saith Jesus unto him, Get thee hence, Satan: for it is written, Thou shalt worship the Lord thy God, and him only  shalt thou serve.

Mat 12:26 And if Satan cast out Satan, he is divided against himself; how shall then his kingdom stand?

Mat 16:23 But he turned, and said unto Peter, Get thee behind me, Satan: thou art an offence unto me: for thou savourest not the things that be of God, but those that be of men.

Mar 1:13 And he was there in the wilderness forty days, tempted of Satan; and was with the wild beasts; and the angels ministered  unto him.

Mar 3:23 And he called them [unto him], and said unto them in parables, How can Satan cast out Satan?
Mar 3:26 And if Satan rise up against himself, and be divided, he cannot stand, but hath an end.

Mar 4:15 And these are they by the way side, where the word is sown; but when they have heard, Satan cometh immediately, and  taketh away the word that was sown in their hearts.

Mar 8:33 But when he had turned about and looked on his disciples, he rebuked Peter, saying, Get thee behind me, Satan: for thou savourest not the things that be of God, but the things that be of men.

Luk 4:8 And Jesus answered and said unto him, Get thee behind me, Satan: for it is written, Thou shalt worship the Lord thy God, and him only shalt thou serve.

Luk 10:18 And he said unto them, I beheld Satan as lightning fall from heaven.

Luk 11:18 If Satan also be divided against himself, how shall his kingdom stand? because ye say that I cast out devils  through Beelzebub.

Luk 13:16 And ought not this woman, being a daughter of Abraham, whom Satan hath bound, lo, these eighteen years, be loosed from  this bond on the sabbath day?

Luk 22:3 Then entered Satan into Judas surnamed Iscariot, being of the number of the twelve.

Luk 22:31 And the Lord said, Simon, Simon, behold, Satan hath desired [to have] you, that he may sift [you] as wheat:

Jhn 13:27 And after the sop Satan entered into him. Then said Jesus unto him, That thou doest, do quickly.

Act 5:3 But Peter said, Ananias, why hath Satan filled thine heart to lie to the Holy Ghost, and to keep back [part] of the price  of the land?

Act 26:18 To open their eyes, [and] to turn [them] from darkness to light, and [from] the power of Satan unto God by faith that is in me.

Rom 16:20 And the God of peace shall bruise Satan under your feet shortly. The grace of our Lord Jesus Christ [be] with you. Amen.

1Cr 5:5 To deliver such an one unto Satan for the destruction of the flesh, that the spirit may be saved in the day of the Lord  Jesus.

1Cr 7:5 Defraud ye not one the other, except [it be] with consent for a time, that ye may give yourselves to fasting and prayer; and come together again, that Satan tempt you not for your incontinency.

2Cr 2:11 Lest Satan should get an advantage of us: for we are not ignorant of his devices.

2Cr 11:14 And no marvel; for Satan himself is transformed into an angel of light.

2Cr 12:7 And lest I should be exalted above measure through the abundance of the revelations, there was given to me a thorn in the flesh, the messenger of Satan to buffet me, lest I should be exalted above measure.

1Th 2:18 Wherefore we would have come unto you, even I Paul, once and again; but Satan hindered us.

2Th 2:9 [Even him], whose coming is after the working of Satan with all power and signs and lying wonders,

1Ti 1:20 Of whom is Hymenaeus and Alexander; whom I have delivered unto Satan, that they may learn not to blaspheme.

1Ti 5:15 For some are already turned aside after Satan.

Rev 2:9 I know thy works, and tribulation, and poverty, (but thou art rich) and the blasphemy of them which say they are  Jews, and are not, but [are] the synagogue of Satan.
Rev 2:13 I know thy works, and where thou dwellest, [even] where Satan's seat [is]: and thou holdest fast my [was] my faithful  martyr, who was slain among you, where Satan dwelleth.
Rev 2:24 But unto you I say, and unto the rest in Thyatira, as many as have not this doctrine, and which have not known the depths of Satan, as they speak; I will put upon you none other burden.

Rev 3:9 Behold, I will make them of the synagogue of Satan, which say they are Jews, and are not, but do lie; behold, I will make  them to come and worship before thy feet, and to know that I have loved thee.

Rev 12:9 And the great dragon was cast out, that old serpent, called the Devil, and Satan, which deceiveth the whole world: he was cast out into the earth, and his angels were cast out with him.

Rev 20:2 And he laid hold on the dragon, that old serpent, which is the Devil, and Satan, and bound him a thousand years,
Rev 20:7 And when the thousand years are expired, Satan shall be loosed out of his prison,

DEVIL occurs 61 times in 57 verses in the KJV.

Mat 4:1 Then was Jesus led up of the Spirit into the wilderness to be tempted of the devil.
Mat 4:5 Then the devil taketh him up into the holy city, and setteth him on a pinnacle of the temple,
Mat 4:8 Again, the devil taketh him up into an exceeding high mountain, and sheweth him all the kingdoms of the world, and the glory of them;
Mat 4:11 Then the devil leaveth him, and, behold, angels came and ministered unto him.

Mat 9:32 As they went out, behold, they brought to him a dumb man possessed with a devil.
Mat 9:33 And when the devil was cast out, the dumb spake: and the multitudes marvelled, saying, It was never so seen in Israel.

Mat 11:18 For John came neither eating nor drinking, and they say, He hath a devil.

Mat 12:22 Then was brought unto him one possessed with a devil, blind, and dumb: and he healed him, insomuch that the blind and  dumb both spake and saw.

Mat 13:39 The enemy that sowed them is the devil; the harvest is the end of the world; and the reapers are the angels.

Mat 15:22 And, behold, a woman of Canaan came out of the same coasts, and cried unto him, saying, Have mercy on me, O Lord, [thou] Son of David; my daughter is grievously vexed with a devil.

Mat 17:18 And Jesus rebuked the devil; and he departed out of him: and the child was cured from that very hour.

Mat 25:41 Then  shall he say also unto them on the left hand, Depart from me, ye cursed, into everlasting fire, prepared for the devil and his angels:

Mar 5:15 And they come to Jesus, and see him that was possessed with the devil, and had the legion, sitting, and clothed, and in his right mind: and they were afraid.
Mar 5:16 And they that saw [it] told them how it befell to him that was possessed with the devil, and [also] concerning the swine.
Mar 5:18 And when he was come into the ship, he that had been possessed with the devil prayed him that he might be with him.

Mar 7:26 The woman was a Greek, a Syrophenician by nation; and she besought him that he would cast forth the devil out of her  daughter.
Mar 7:29 And he said unto her, For this saying go thy way; the devil is gone out of thy daughter.
Mar 7:30 And when she was come to her house, she found the devil gone out, and her daughter laid upon the bed.

Luk 4:2 Being forty days tempted of the devil. And in those days he did eat nothing: and when they were ended, he afterward  hungered.
Luk 4:3 And the devil said unto him, If thou be the Son of God, command this stone that it be made bread.
Luk 4:5 And the devil, taking him up into an high mountain, shewed unto him all the kingdoms of the world in a moment of time.
Luk 4:6 And the devil said unto him, All this power will I give thee, and the glory of them: for that is delivered unto me; and  to whomsoever I will I give it.
Luk 4:13 And when the devil had ended all the temptation, he departed from him for a season.

Luk 4:33 And in the synagogue there was a man, which had a spirit of an unclean devil, and cried out with a loud voice,
Luk 4:35 And Jesus rebuked him, saying, Hold thy peace, and come out of him. And when the devil had thrown him in the midst, he came out of him, and hurt him not.

Luk 7:33 For John the Baptist came neither eating bread nor drinking wine; and ye say, He hath a devil.

Luk 8:12 Those by the way side are they that hear; then cometh the devil, and taketh away the word out of their hearts, lest they should believe and be saved.

Luk 8:29 (For he had commanded the unclean spirit to come out of the man. For oftentimes it had caught him: and he was kept bound  with chains and in fetters; and he brake the bands, and was driven of the devil into the wilderness.)

Luk 9:42 And as he was yet a coming, the devil threw him down, and tare [him]. And Jesus rebuked the unclean spirit, and healed  the child, and delivered him again to his father.

Luk 11:14 And he was casting out a devil, and it was dumb. And it came to pass, when the devil was gone out, the dumb spake; and  the people wondered.

Jhn 6:70 Jesus answered them, Have not I chosen you twelve, and one of you is a devil?

Jhn 7:20 The people answered and said, Thou hast a devil: who goeth about to kill thee?

Jhn 8:44 Ye are of [your] father the devil, and the lusts of your father ye will do. He was a murderer from the beginning , and  abode not in the truth, because there is no truth in him. When he speaketh a lie, he speaketh of his own: for he is a liar, and  the father of it.
Jhn 8:48 Then answered the Jews, and said unto him, Say we not well that thou art a Samaritan, and hast a devil?
Jhn 8:49 Jesus answered, I have not a devil; but I honour my Father, and ye do dishonour me.
Jhn 8:52 Then said the Jews unto him, Now we know that thou hast a devil. Abraham is dead, and the prophets; and thou sayest, If  a man keep my saying, he shall never taste of death.

Jhn 10:20 And many of them said, He hath a devil, and is mad; why hear ye him?
Jhn 10:21 Others said, These are not the words of him that hath a devil. Can a devil open the eyes of the blind?

Jhn 13:2 And supper being ended, the devil having now put into the heart of Judas Iscariot, Simon's [son], to betray him;

Act 10:38 How God anointed Jesus of Nazareth with the Holy Ghost and with power: who went about doing good, and healing all that were oppressed of the devil; for God was with him.

Act 13:10 And said, full of all subtilty and all mischief, [thou] child of the devil, [thou] enemy of all righteousness, wilt thou not cease to pervert the right ways of the Lord?

Eph 4:27 Neither give place to the devil.

Eph 6:11 Put on the whole armour of God, that ye may be able to stand against the wiles of the devil.

1Ti 3:6 Not a novice, lest being lifted up with pride he fall into the condemnation of the devil.
1Ti 3:7 Moreover he must have a good report of them which are without; lest he fall into reproach and the snare of the devil.

2Ti 2:26 And [that] they may recover themselves out of the snare of the devil, who are taken captive by him at his will.

Hbr 2:14 Forasmuch then as the children are partakers of flesh and blood, he also himself likewise took part of the same; that  through death he might destroy him that had the power of death, that is, the devil;

Jam 4:7 Submit yourselves therefore to God. Resist the devil, and he will flee from you.

1Pe 5:8 Be sober, be vigilant; because your adversary the devil, as a roaring lion, walketh about, seeking whom he may devour:

1Jo 3:8 He that committeth sin is of the devil; for the devil sinneth from the beginning. For this purpose the Son of God was manifested, that he might destroy the works of the devil.
1Jo 3:10 In this the children of God are manifest, and the children of the devil: whosoever doeth not righteousness is not of God, neither he that loveth not his brother.

Jud 1:9 Yet Michael the archangel, when contending with the devil he disputed about the body of Moses, durst not bring against him a railing accusation, but said, The Lord rebuke thee.

Rev 2:10 Fear none of those things which thou shalt suffer: behold, the devil shall cast [some] of you into prison, that ye may be tried; and ye shall have tribulation ten days: be thou faithful unto death, and I will give thee a crown of life.

Rev 12:9 And the great dragon was cast out, that old serpent, called the Devil, and Satan, which deceiveth the whole world: he was cast out into the earth, and his angels were cast out with him.
Rev 12:12 Therefore rejoice, [ye] heavens, and ye that dwell in them. Woe to the inhabiters of the earth and of the sea! for the devil is come down unto you, having great wrath, because he knoweth that he hath but a short time.

Rev 20:2 And he laid hold on the dragon, that old serpent, which is the Devil, and Satan, and bound him a thousand years,
Rev 20:10 And the devil that deceived them was cast into the lake of fire and brimstone, where the beast and the false prophet  [are], and shall be tormented day and night for ever and ever.

As I just mentioned, the Bible doesn't reveal a helluva lot about Lucifer, Satan, or the Devil. We need to consider ALL sources - and do a lot of reflecting and speculating. I think our quest for the truth is made impossibly difficult, on purpose. I continue to argue for a Responsible Solar System - where the truth is freely revealed - but also where responsible behavior is required. Riotous and sensual living can be responsibly engaged in, I think. I have never done such a thing - but I might try it someday. Presently - I wouldn't know how to have a good time - even if my eternal life depended on it. I wish I were joking.

What if a harsh theocracy existed in an ancient 'Heaven'? What if this situation existed because of a rebel faction who was manipulating and exploiting the government of 'Heaven'? What if this hypothetical rebel faction instigated a righteous uprising against this hypothetically infiltrated and subverted government of 'Heaven'? What if the rebel faction financed both sides of the 'War in Heaven'? What if all of us were deceived by this rebel faction? What if we continue to be deceived by this rebel faction? Would a Namaste Constitutional Responsible Freedom United States of the Solar System be a possible solution to this nightmare? Should this hypothetical rebel faction be rehabilitated or utterly destroyed?
I've been listening to Emilio Knechtle, and his son, Cliffe Knechtle. Cliffe has had the entire New Testament memorized since the 1980's (according to a 1984 talk by Emilio Knechtle). This is impressive. However, the preponderance of the evidence continues to point toward a perplexing-potpourri of perpendicular-paradigms. The Trumpet Does NOT Speak With a Certain Sound. Without necessarily referencing what I just said, while listening to Emilio and Cliffe talk, they both use an abundance of proof-texts, and mostly forcefully and eloquently speak of various concepts in their own words. They don't quote whole chapters of the Bible by memory (or otherwise). The emphasis is on the New Testament, but what about the Best of the Old Testament?? What I'm trying to say is that religious-leaders probably do what they have to do to support whatever organization they are loyal to. I continue to wonder what an HONEST and COMPLETE Study of Job through Daniel might yield, especially if Job through Daniel are used to interpret Job through Daniel??!! What if one memorized Job through Daniel in the New International Version of the Holy Bible, and preached ONLY from these Ten Books??!! Consider a comparative-study of 1. Genesis through Deuteronomy. 2. Joshua through Esther. 3. Job through Daniel. 4. Hosea through Malachi. 5. Matthew through Acts. 6. Romans through Jude. 7. The Book of Revelation. I often appreciate what theologians and preachers attempt to do with all of the above, but what is the HONEST and COMPLETE Message of Each of These Groups??

Here a Little, There a Little, Jumping-Around, seems to be required to present a palatable and presentable message for mass-consumption. When I questioned a key-aspect of Christianity, an Episcopalian told me "That's Just the Way It Is." Good to Know. Must One LIE to Defend the TRUTH?? I suspect that the Real-Truth regarding Politics and Religion will probably destroy civilization as we know it, but would that be a good-thing or a bad-thing?? Ignorance, Apathy, Greed, and Moral-Ambiguity seem to be a Winning-Combination. Openness and Honesty (without fast thinking and talking) is NOT how to Win at Politics and Religion. Emilio seemed to have an Insider-Perspective in his 1984 talks, because of his connections and intellect. He spoke of having a deep understanding of the true state of Protestantism, almost as a Shepherd of the Shepherds. 'RA' told me about the 'Protestant Pope' and it wasn't a Knechtle. What Would Bob Larson Say?? I think we have a HUGE Religious and Political Crisis that won't go away for probably the rest of the 21st century. I'm not capable of dealing with it, which is why I just whimper and whisper on this little website. Think long and hard about ALL points of view relative to politics and religion. We might need clean sheets of stone in both areas (at least by A.D. 2133). The cover-stories will ultimately need to be replaced by the Real-Deal (regardless of whether we like it or not). Once, when I participated in a campus ministry, the PhD Leader of that effort sarcastically told me "If They Want Bibles, We'll Give Them Bibles!!" Another time, this same PhD answered a rather benign statement by me with "What You Just Said Destroys Christianity!!" There always seems to be a confused and nasty aspect to politics and religion, as if it were supposed to be that way. That's all I'm going to say.

Imagine an Intertestamental Job through Isaiah Messiah!! Imagine the Pauline-Epistles being written in relation to THAT Messiah!! Imagine Matthew, Mark, Luke, and John being written to counteract the Pauline-Epistles!! What if most of the Bible is Historical-Fiction -- with Very Real Gods and Goddesses lurking in the shadows (as the Shadow-Government)!! A relative just told me that they spoke with a Set-Construction Manager (decades ago) who had just returned from the Holy-Land after working on the classic-movie The Ten Commandments!! This same relative knew Noah Deitrich (the Business-Manager for Howard Hughes). This same relative knew Alan Hale (the Skipper from Gilligan's Island). This same relative knew David Rose (Composer and Orchestra-Leader for The Red Skelton Show -- Little House on the Prairie -- Highway to Heaven -- and more). I knew them as well (I rode on their live-steam trains and swam in their pool) -- and that's all I know. Actually, Mr. Rose used to say "Wait a While" instead of "Wait a Minute". I thought that was sort of cool. Once again -- my life is so stupid and boring that I have to mention little bits and pieces of this and that to try to make things a bit more interesting. If you read any of the following -- imagine the words being spoken by Delenn (from Babylon 5). Or how about Vala Mal Doran?! Or how about Queen Elizabeth?! Once again -- the Queen-Theme is dominant in this thread. This is new territory for me -- so bear with me. Ellen White writes like a Royal-Model Attorney -- or at least I think so. What she writes is often somewhat different than the Bible or History.

I have a Love-Hate Relationship with Ellen White and Sacred-Scripture. I simply think they are important parts of the puzzle. I am NOT cramming this stuff down anyone's throat. In many ways -- I'm trying to purge myself of a lot of this madness (without going away mad). Actually -- I think I've been mad for a very long time -- but things are getting worse and worse and worse. It's as if someone is tightening a vice on my soul. Ringing in the ears -- and a cold-chill -- are with me 24/7. My teeth are ground-down (and/or eroded). I occasionally see amoeba-like wisps of white-light pass between me and the computer-monitor. Looking at the sky reveals numerous amoeba-like faint-lights which seem to be alive. The tightness in my muscles never lets up. The list goes on and on. Once again -- I'm honestly not complaining. I'm merely explaining (to help explain why I'm a completely ignorant fool). I've seen UFO's and I've spoken for an extended time-period with one who seemed to be some aspect of an Ancient Egyptian Deity. They might object to that term -- but it seems to describe the individual I encountered. I don't know if they were the Real-Deal (or a Representative of the Real-Deal) -- but our conversations were truly chilling and unforgettable. There have been several others, as well. Don't follow me into the ditch -- but please study this thread. I think "they" will "get" me sooner or later (even though I will remain low-key -- and I truly mean no harm). I think "they" have already "gotten" me (in some significant ways) -- but I don't want to talk about it. I don't want to talk about a lot of things. It's easier that way.
http://www.whiteestate.org/books/gc/gcintroduction.html Before the entrance of sin, Adam enjoyed open communion with his Maker; but since man separated himself from God by transgression, the human race has been cut off from this high privilege. By the plan of redemption, however, a way has been opened whereby the inhabitants of the earth may still have connection with heaven. God has communicated with men by His Spirit, and divine light has been imparted to the world by revelations to His chosen servants. "Holy men of God spake as they were moved by the Holy Ghost." 2 Peter 1:21.

During the first twenty-five hundred years of human history, there was no written revelation. Those who had been taught of God, communicated their knowledge to others, and it was handed down from father to son, through successive generations. The preparation of the written word began in the time of Moses. Inspired revelations were then embodied in an inspired book. This work continued during the long period of sixteen hundred years--from Moses, the historian of creation and the law, to John, the recorder of the most sublime truths of the gospel.

The Bible points to God as its author; yet it was written by human hands; and in the varied style of its different books it presents the characteristics of the several writers. The truths revealed are all "given by inspiration of God" (2 Timothy 3:16); yet they are expressed in the words of men. The Infinite One by His Holy Spirit has shed light into the minds and hearts of His servants. He has given dreams and visions, symbols and figures; and those to whom the truth was thus revealed have themselves embodied the thought in human language.

The Ten Commandments were spoken by God Himself, and were written by His own hand. They are of divine, and not of human composition. But the Bible, with its God-given truths expressed in the language of men, presents a union of the divine and the human. Such a union existed in the nature of Christ, who was the Son of God and the Son of man. Thus it is true of the Bible, as it was of Christ, that "the Word was made flesh, and dwelt among us." John 1:14. Written in different ages, by men who differed widely in rank and occupation, and in mental and spiritual endowments, the books of the Bible present a wide contrast in style, as well as a diversity in the nature of the subjects unfolded. Different forms of expression are employed by different writers; often the same truth is more strikingly presented by one than by another. And as several writers present a subject under varied aspects and relations, there may appear, to the superficial, careless, or prejudiced reader, to be discrepancy or contradiction, where the thoughtful, reverent student, with clearer insight, discerns the underlying harmony.

As presented through different individuals, the truth is brought out in its varied aspects. One writer is more strongly impressed with one phase of the subject; he grasps those points that harmonize with his experience or with his power of perception and appreciation; another seizes upon a different phase; and each, under the guidance of the Holy Spirit, presents what is most forcibly impressed upon his own mind--a different aspect of the truth in each, but a perfect harmony through all. And the truths thus revealed unite to form a perfect whole, adapted to meet the wants of men in all the circumstances and experiences of life. God has been pleased to communicate His truth to the world by human agencies, and He Himself, by His Holy Spirit, qualified men and enabled them to do this work. He guided the mind in the selection of what to speak and what to write. The treasure was entrusted to earthen vessels, yet it is, nonetheless, from Heaven. The testimony is conveyed through the imperfect expression of human language, yet it is the testimony of God; and the obedient, believing child of God beholds in it the glory of a divine power, full of grace and truth.

In His word, God has committed to men the knowledge necessary for salvation. The Holy Scriptures are to be accepted as an authoritative, infallible revelation of His will. They are the standard of character, the revealer of doctrines, and the test of experience. "Every scripture inspired of God is also profitable for teaching, for reproof, for correction, for instruction which is in righteousness; that the man of God may be complete, furnished completely unto every good work." 2 Timothy 3:16, 17, R.V.

Yet the fact that God has revealed His will to men through His word, has not rendered needless the continued presence and guiding of the Holy Spirit. On the contrary, the Spirit was promised by our Saviour, to open the word to His servants, to illuminate and apply its teachings. And since it was the Spirit of God that inspired the Bible, it is impossible that the teaching of the Spirit should ever be contrary to that of the word.

The Spirit was not given--nor can it ever be bestowed--to supersede the Bible; for the Scriptures explicitly state that the word of God is the standard by which all teaching and experience must be tested. Says the apostle John, "Believe not every spirit, but try the spirits whether they are of God: because many false prophets are gone out into the world." 1 John 4:1. And Isaiah declares, "To the law and to the testimony: if they speak not according to this word, it is because there is no light in them." Isaiah 8:20.

Great reproach has been cast upon the work of the Holy Spirit by the errors of a class that, claiming its enlightenment, profess to have no further need of guidance from the word of God. They are governed by impressions which they regard as the voice of God in the soul. But the spirit that controls them is not the Spirit of God. This following of impressions, to the neglect of the Scriptures, can lead only to confusion, to deception and ruin. It serves only to further the designs of the evil one. Since the ministry of the Holy Spirit is of vital importance to the church of Christ, it is one of the devices of Satan, through the errors of extremists and fanatics, to cast contempt upon the work of the Spirit and cause the people of God to neglect this source of strength which our Lord Himself has provided.

In harmony with the word of God, His Spirit was to continue its work throughout the period of the gospel dispensation. During the ages while the Scriptures of both the Old and the New Testament were being given, the Holy Spirit did not cease to communicate light to individual minds, apart from the revelations to be embodied in the Sacred Canon. The Bible itself relates how, through the Holy Spirit, men received warning, reproof, counsel, and instruction, in matters in no way relating to the giving of the Scriptures. And mention is made of prophets in different ages, of whose utterances nothing is recorded. In like manner, after the close of the canon of the Scripture, the Holy Spirit was still to continue its work, to enlighten, warn, and comfort the children of God.

Jesus promised His disciples, "The Comforter which is the Holy Ghost, whom the Father will send in My name, He shall teach you all things, and bring all things to your remembrance, whatsoever I have said unto you." "When He, the Spirit of truth, is come, He will guide you into all truth: . . . and He will show you things to come." John 14:26; 16:13. Scripture plainly teaches that these promises, so far from being limited to apostolic days, extend to the church of Christ in all ages. The Saviour assures His followers, "I am with you alway, even unto the end of the world." Matthew 28:20. And Paul declares that the gifts and manifestations of the Spirit were set in the church "for the perfecting of the saints, for the work of the ministry, for the edifying of the body of Christ: till we all come in the unity of the faith, and of the knowledge of the Son of God, unto a perfect man, unto the measure of the stature of the fullness of Christ." Ephesians 4:12, 13.

For the believers at Ephesus the apostle prayed, "That the God of our Lord Jesus Christ, the Father of glory, may give unto you the Spirit of wisdom and revelation in the knowledge of Him: the eyes of your understanding being enlightened; that ye may know what is the hope of His calling, and . . . what is the exceeding greatness of His power to usward who believe." Ephesians 1:17-19. The ministry of the divine Spirit in enlightening the understanding and opening to the mind the deep things of God's holy word, was the blessing which Paul thus besought for the Ephesian church.

After the wonderful manifestation of the Holy Spirit on the Day of Pentecost, Peter exhorted the people to repentance and baptism in the name of Christ, for the remission of their sins; and he said: "Ye shall receive the gift of the Holy Ghost. For the promise is unto you, and to your children, and to all that are afar off, even as many as the Lord our God shall call." Acts 2:38, 39. In immediate connection with the scenes of the great day of God, the Lord by the prophet Joel has promised a special manifestation of His Spirit. Joel 2:28. This prophecy received a partial fulfillment in the outpouring of the Spirit on the Day of Pentecost; but it will reach its full accomplishment in the manifestation of divine grace which will attend the closing work of the gospel. The great controversy between good and evil will increase in intensity to the very close of time. In all ages the wrath of Satan has been manifested against the church of Christ; and God has bestowed His grace and Spirit upon His people to strengthen them to stand against the power of the evil one.

When the apostles of Christ were to bear His gospel to the world and to record it for all future ages, they were especially endowed with the enlightenment of the Spirit. But as the church approaches her final deliverance, Satan is to work with greater power. He comes down "having great wrath, because he knoweth that he hath but a short time." Revelation 12:12. He will work "with all power and signs and lying wonders." 2 Thessalonians 2:9. For six thousand years that mastermind that once was highest among the angels of God has been wholly bent to the work of deception and ruin. And all the depths of satanic skill and subtlety acquired, all the cruelty developed, during these struggles of the ages, will be brought to bear against God's people in the final conflict. And in this time of peril the followers of Christ are to bear to the world the warning of the Lord's second advent; and a people are to be prepared to stand before Him at His coming, "without spot, and blameless." 2 Peter 3:14. At this time the special endowment of divine grace and power is not less needful to the church than in apostolic days.

Through the illumination of the Holy Spirit, the scenes of the long-continued conflict between good and evil have been opened to the writer of these pages. From time to time I have been permitted to behold the working, in different ages, of the great controversy between Christ, the Prince of life, the Author of our salvation, and Satan, the prince of evil, the author of sin, the first transgressor of God's holy law. Satan's enmity against Christ has been manifested against His followers. The same hatred of the principles of God's law, the same policy of deception, by which error is made to appear as truth, by which human laws are substituted for the law of God, and men are led to worship the creature rather than the Creator, may be traced in all the history of the past. Satan's efforts to misrepresent the character of God, to cause men to cherish a false conception of the Creator, and thus to regard Him with fear and hate rather than with love; his endeavors to set aside the divine law, leading the people to think themselves free from its requirements; and his persecution of those who dare to resist his deceptions, have been steadfastly pursued in all ages. They may be traced in the history of patriarchs, prophets, and apostles, of martyrs and reformers.

In the great final conflict, Satan will employ the same policy, manifest the same spirit, and work for the same end as in all preceding ages. That which has been, will be, except that the coming struggle will be marked with a terrible intensity such as the world has never witnessed. Satan's deceptions will be more subtle, his assaults more determined. If it were possible, he would lead astray the elect. Mark 13:22, R.V.

As the Spirit of God has opened to my mind the great truths of His word, and the scenes of the past and the future, I have been bidden to make known to others that which has thus been revealed--to trace the history of the controversy in past ages, and especially so to present it as to shed a light on the fast-approaching struggle of the future. In pursuance of this purpose, I have endeavored to select and group together events in the history of the church in such a manner as to trace the unfolding of the great testing truths that at different periods have been given to the world, that have excited the wrath of Satan, and the enmity of a world-loving church, and that have been maintained by the witness of those who "loved not their lives unto the death."

In these records we may see a foreshadowing of the conflict before us. Regarding them in the light of God's word, and by the illumination of His Spirit, we may see unveiled the devices of the wicked one, and the dangers which they must shun who would be found "without fault" before the Lord at His coming. The great events which have marked the progress of reform in past ages are matters of history, well known and universally acknowledged by the Protestant world; they are facts which none can gainsay. This history I have presented briefly, in accordance with the scope of the book, and the brevity which must necessarily be observed, the facts having been condensed into as little space as seemed consistent with a proper understanding of their application. In some cases where a historian has so grouped together events as to afford, in brief, a comprehensive view of the subject, or has summarized details in a convenient manner, his words have been quoted; but in some instances no specific credit has been given, since the quotations are not given for the purpose of citing that writer as authority, but because his statement affords a ready and forcible presentation of the subject. In narrating the experience and views of those carrying forward the work of reform in our own time, similar use has been made of their published works.

It is not so much the object of this book to present new truths concerning the struggles of former times, as to bring out facts and principles which have a bearing on coming events. Yet viewed as a part of the controversy between the forces of light and darkness, all these records of the past are seen to have a new significance; and through them a light is cast upon the future, illumining the pathway of those who, like the reformers of past ages, will be called, even at the peril of all earthly good, to witness "for the word of God, and for the testimony of Jesus Christ." To unfold the scenes of the great controversy between truth and error; to reveal the wiles of Satan, and the means by which he may be successfully resisted; to present a satisfactory solution of the great problem of evil, shedding such a light upon the origin and the final disposition of sin as to make fully manifest the justice and benevolence of God in all His dealings with His creatures; and to show the holy, unchanging nature of His law, is the object of this book. That through its influence souls may be delivered from the power of darkness, and become "partakers of the inheritance of the saints in light," to the praise of Him who loved us, and gave Himself for us, is the earnest prayer of the writer (Ellen G. White).
Last edited by orthodoxymoron on Sat Nov 25, 2017 5:38 pm; edited 21 times in total