Think of my threads as being a pseudo-intellectual art-form in the tradition of Jackson Pollock and/or Jackson Curtis!! I still haven't written any books, or spearheaded a movement, and I probably never will. This is a launching-pad for Sirius-Researchers, which I'm sure makes the Nazis, Masons, Jesuits, Aliens, and Alphabet-Agents laugh their @$$es off!! I feel MUCH worse than I did a year ago, before I had all of that fancy medical-treatment. I probably needed it, but I think there's something MUCH worse ailing me which no-one will touch with a ten-foot obelisk!! I am SO Screwed!! I justify my incessant Bible-Talk by making it Science-Fictional in nature -- rather than trying to convert anyone. I'm NOT trying to get anyone to join or leave any church or religion. "Don't Taze Me Bro!! I'm Just a Completely-Ignorant Religious and Political Science-Fiction Writer!!" Consider yet another NKJV minimal-list:

1. 1 Chronicles to Job.

2. Luke to Acts.

3. Psalms to Malachi.

4. Romans to Revelation.

What if 1 Chronicles to Job -- and Luke to Acts -- are fundamentally historical-fiction?? If so, would this be an insurmountable problem?? I was recently directed to consider Ellen White's council regarding "What to Do with Doubt". I think this might be a chapter in her book Steps to Christ. I wonder if this chapter might more honestly be titled "What to Do with Honesty". I tend to think that "True-Believers" LIE -- and that "Secular-Atheists" LIE -- and that Lying is a Sin. Perhaps I should write a book titled What to Do with Lying. I've tried to be honest -- but I've admitted to exaggeration and playing things up (in limited quantities). I keep reminding everyone that my threads are an act -- and that I'm NOT like this in "Real-Life". I keep using words such-as "bullshit" and "goddamn" to make my role-playing more realistic -- but how many people (and other than people) harshly judge me for doing so?? I also talk crossly regarding God -- but I think God understands what I'm doing. Unfortunately, I doubt that anyone else really "gets it". I've suggested that a "Local God" has been running the show on Earth for at least the past six to ten thousand years (for better or worse, I know not). Consider Da'an (in Earth: Final Conflict) saying "Ma'el never came to Earth". What if One Angel led a band of rebellious angels to Earth in a Crusade of Conquest?? What if this One Angel led the rebels into a Galactic Rat-Trap?? What if WE were the Rats that got Trapped?? Notice that I model a number of revolting possibilities. I try to approximate Possible-Possibilities -- but who knows the truth, the whole-truth, and nothing but the truth?? Dr. Who??

I imagine that sites such as this one make various individuals and organizations (human and otherwise) VERY Angry!! I've posted some pretty upsetting videos recently -- but I thought this site was a proper place to do so. I've noticed a change in the posting over the years -- starting with the Old Project Avalon -- and continuing with The Mists of Avalon. Despite the Bill and Kerry drama -- combined with the Richard and abraxasinas debacle -- there seemed to be more pure and detailed "truth-seeking". I also liked the larger numbers of forum-members (complete with posting whistleblowers such as Henry Deacon). It seems as if the better aspects of the Info-War have surrendered to a lower-vibrational Info-War.

I have failed to find a Research Sweet-Spot -- and I'm frankly gravitating toward an 8,000 page Bible Commentary written in the 1950's to phase myself out of the alternative-quest scene. But I guess I've always been sort of a Latter-day Luddite. I'm sort of a contrarian "stick in the mud". Has it always been that way -- going way, way, way back?? Am I a Galactic Pain in Uranus?? That wouldn't surprise me one little bit. I've also noticed that I'm being shunned on this website, and in real life. Was it something I said -- or is it who I am (going way, way, way back)?? I've made it clear that I'm doing a Modeling Research Project which doesn't reflect who I really am in real life. But has my approach awakened old rivalries and nastiness?? That wouldn't surprise me one little bit. Some of you might find The SDA Bible Commentary to be somewhat interesting.  I would focus upon volumes 3-6 (I Chronicles to Ephesians). It was first published in the 1950's, so it's a bit dated (even with the updates) -- but in this Nihilistic-Age that might not be such a bad-thing after-all. What Would F. D. Nichol Say?? What Would Raymond Cottrell Say?? What Would M. L. Anreasen Say?? What Would Desmond Ford Say?? What Would A. Graham Maxwell Say?? https://en.wikipedia.org/wiki/Seventh-day_Adventist_Commentary_Reference_Series Here's a Minimal-List which presents a New-Testament Version of the Old-Testament:

1. 1 Chronicles to Malachi.

2. Patriarchs and Prophets (EG White).

3. Prophets and Kings (EG White).

4. SDA Bible Commentary -- Volumes 3 and 4 (1 Chronicles to Malachi).

http://whiteestate.org/books/pk/pk9.html Among the mountains of Gilead, east of the Jordan, there dwelt in the days of Ahab a man of faith and prayer whose fearless ministry was destined to check the rapid spread of apostasy in Israel. Far removed from any city of renown, and occupying no high station in life, Elijah the Tishbite nevertheless entered upon his mission confident in God's purpose to prepare the way before him and to give him abundant success. The word of faith and power was upon his lips, and his whole life was devoted to the work of reform. His was the voice of one crying in the wilderness to rebuke sin and press back the tide of evil. And while he came to the people as a reprover of sin, his message offered the balm of Gilead to the sin-sick souls of all who desired to be healed.

As Elijah saw Israel going deeper and deeper into idolatry, his soul was distressed and his indignation aroused. God had done great things for His people. He had delivered them from bondage and given them "the lands of the heathen, . . . that they might observe His statutes, and keep His laws." Psalm 105:44, 45. But the beneficent designs of Jehovah were now well-nigh forgotten. Unbelief was fast separating the chosen nation from the Source of their strength. Viewing this apostasy from his mountain retreat, Elijah was overwhelmed with sorrow. In anguish of soul he besought God to arrest the once-favored people in their wicked course, to visit them with judgments, if need be, that they might be led to see in its true light their departure from Heaven. He longed to see them brought to repentance before they should go to such lengths in evil-doing as to provoke the Lord to destroy them utterly.

Elijah's prayer was answered. Oft-repeated appeals, remonstrances, and warnings had failed to bring Israel to repentance. The time had come when God must speak to them by means of judgments. Inasmuch as the worshipers of Baal claimed that the treasures of heaven, the dew and the rain, came not from Jehovah, but from the ruling forces of nature, and that it was through the creative energy of the sun that the earth was enriched and made to bring forth abundantly, the curse of God was to rest heavily upon the polluted land. The apostate tribes of Israel were to be shown the folly of trusting to the power of Baal for temporal blessings. Until they should turn to God with repentance, and acknowledge Him as the source of all blessing, there should fall upon the land neither dew nor rain.

To Elijah was entrusted the mission of delivering to Ahab Heaven's message of judgment. He did not seek to be the Lord's messenger; the word of the Lord came to him. And jealous for the honor of God's cause, he did not hesitate to obey the divine summons, though to obey seemed to invite swift destruction at the hand of the wicked king. The prophet set out at once and traveled night and day until he reached Samaria. At the palace he solicited no admission, nor waited to be formally announced. Clad in the coarse garments usually worn by the prophets of that time, he passed the guards, apparently unnoticed, and stood for a moment before the astonished king.

Elijah made no apology for his abrupt appearance. A Greater than the ruler of Israel had commissioned him to speak; and, lifting his hand toward heaven, he solemnly affirmed by the living God that the judgments of the Most High were about to fall upon Israel. "As the Lord God of Israel liveth, before whom I stand," he declared, "there shall not be dew nor rain these years, but according to my word."

It was only by the exercise of strong faith in the unfailing power of God's word that Elijah delivered his message. Had he not possessed implicit confidence in the One whom he served, he would never have appeared before Ahab. On his way to Samaria, Elijah had passed by ever-flowing streams, hills covered with verdure, and stately forests that seemed beyond the reach of drought. Everything on which the eye rested was clothed with beauty. The prophet might have wondered how the streams that had never ceased their flow could become dry, or how those hills and valleys could be burned with drought. But he gave no place to unbelief. He fully believed that God would humble apostate Israel, and that through judgments they would be brought to repentance. The fiat of Heaven had gone forth; God's word could not fail; and at the peril of his life Elijah fearlessly fulfilled his commission. Like a thunderbolt from a clear sky, the message of impending judgment fell upon the ears of the wicked king; but before Ahab could recover from his astonishment, or frame a reply, Elijah disappeared as abruptly as he had come, without waiting to witness the effect of his message. And the Lord went before him, making plain the way. "Turn thee eastward," the prophet was bidden, "and hide thyself by the brook Cherith, that is before Jordan. And it shall be, that thou shalt drink of the brook; and I have commanded the ravens to feed thee."

The king made diligent inquiry, but the prophet was not to be found. Queen Jezebel, angered over the message that had locked up the treasures of heaven, lost no time in conferring with the priests of Baal, who united with her in cursing the prophet and in defying the wrath of Jehovah. But notwithstanding their desire to find him who had uttered the word of woe, they were destined to meet with disappointment. Nor could they conceal from others a knowledge of the judgment pronounced in consequence of the prevailing apostasy. Tidings of Elijah's denunciation of the sins of Israel, and of his prophecy of swift-coming punishment, quickly spread throughout the land. The fears of some were aroused, but in general the heavenly message was received with scorn and ridicule.

The prophet's words went into immediate effect. Those who were at first inclined to scoff at the thought of calamity, soon had occasion for serious reflection; for after a few months the earth, unrefreshed by dew or rain, became dry, and vegetation withered. As time passed, streams that had never been known to fail began to decrease, and brooks began to dry up. Yet the people were urged by their leaders to have confidence in the power of Baal and to set aside as idle words the prophecy of Elijah. The priests still insisted that it was through the power of Baal that the showers of rain fell. Fear not the God of Elijah, nor tremble at His word, they urged, it is Baal that brings forth the harvest in its season and provides for man and beast.

God's message to Ahab gave Jezebel and her priests and all the followers of Baal and Ashtoreth opportunity to test the power of their gods, and, if possible, to prove the word of Elijah false. Against the assurances of hundreds of idolatrous priests, the prophecy of Elijah stood alone. If, notwithstanding the prophet's declaration, Baal could still give dew and rain, causing the streams to continue to flow and vegetation to flourish, then let the king of Israel worship him and the people say that he is God.

Determined to keep the people in deception, the priests of Baal continue to offer sacrifices to their gods and to call upon them night and day to refresh the earth. With costly offerings the priests attempt to appease the anger of their gods; with a zeal and a perseverance worthy of a better cause they linger round their pagan altars and pray earnestly for rain. Night after night, throughout the doomed land, their cries and entreaties arise. But no clouds appear in the heavens by day to hide the burning rays of the sun. No dew or rain refreshes the thirsty earth. The word of Jehovah stands unchanged by anything the priests of Baal can do.

A year passes, and yet there is no rain. The earth is parched as if with fire. The scorching heat of the sun destroys what little vegetation has survived. Streams dry up, and lowing herds and bleating flocks wander hither and thither in distress. Once-flourishing fields have become like burning desert sands, a desolate waste. The groves dedicated to idol worship are leafless; the forest trees, gaunt skeletons of nature, afford no shade. The air is dry and suffocating; dust storms blind the eyes and nearly stop the breath. Once-prosperous cities and villages have become places of mourning. Hunger and thirst are telling upon man and beast with fearful mortality. Famine, with all its horror, comes closer and still closer.

Yet notwithstanding these evidences of God's power, Israel repented not, nor learned the lesson that God would have them learn. They did not see that He who created nature controls her laws, and can make of them instruments of blessing or of destruction. Proudhearted, enamored of their false worship, they were unwilling to humble themselves under the mighty hand of God, and they began to cast about for some other cause to which to attribute their sufferings.

Jezebel utterly refused to recognize the drought as a judgment from Jehovah. Unyielding in her determination to defy the God of heaven, she, with nearly the whole of Israel, united in denouncing Elijah as the cause of all their misery. Had he not borne testimony against their forms of worship? If only he could be put out of the way, she argued, the anger of their gods would be appeased, and their troubles would end.

Urged on by the queen, Ahab instituted a most diligent search for the hiding place of the prophet. To the surrounding nations, far and near, he sent messengers to seek for the man whom he hated, yet feared; and in his anxiety to make the search as thorough as possible, he required of these kingdoms and nations an oath that they knew nothing of the whereabouts of the prophet. But the search was in vain. The prophet was safe from the malice of the king whose sins had brought upon the land the denunciation of an offended God.

Failing in her efforts against Elijah, Jezebel determined to avenge herself by slaying all the prophets of Jehovah in Israel. Not one should be left alive. The infuriated woman carried out her purpose in the massacre of many of God's servants. Not all, however, perished. Obadiah, the governor of Ahab's house, yet faithful to God, "took an hundred prophets," and at the risk of his own life, "hid them by fifty in a cave, and fed them with bread and water." 1 Kings 18:4.

The second year of famine passed, and still the pitiless heavens gave no sign of rain. Drought and famine continued their devastation throughout the kingdom. Fathers and mothers, powerless to relieve the sufferings of their children, were forced to see them die. Yet still apostate Israel refused to humble their hearts before God and continued to murmur against the man by whose word these terrible judgments had been brought upon them. They seemed unable to discern in their suffering and distress a call to repentance, a divine interposition to save them from taking the fatal step beyond the boundary of Heaven's forgiveness.

The apostasy of Israel was an evil more dreadful than all the multiplied horrors of famine. God was seeking to free the people from their delusion and lead them to understand their accountability to the One to whom they owed their life and all things. He was trying to help them to recover their lost faith, and He must needs bring upon them great affliction.

"Have I any pleasure at all that the wicked should die? saith the Lord God: and not that he should return from his ways, and live?" "Cast away from you all your transgressions, whereby ye have transgressed; and make you a new heart and a new spirit: for why will ye die, O house of Israel? For I have no pleasure in the death of him that dieth, saith the Lord God: wherefore turn yourselves, and live ye." "Turn ye, turn ye from your evil ways; for why will ye die, O house of Israel?" Ezekiel 18:23, 31, 32; 33:11.

God had sent messengers to Israel, with appeals to return to their allegiance. Had they heeded these appeals, had they turned from Baal to the living God, Elijah's message of judgment would never have been given. But the warnings that might have been a savor of life unto life had proved to them a savor of death unto death. Their pride had been wounded, their anger had been aroused against the messengers, and now they regarded with intense hatred the prophet Elijah. If only he should fall into their hands, gladly they would deliver him to Jezebel--as if by silencing his voice they could stay the fulfillment of his words! In the face of calamity they continued to stand firm in their idolatry. Thus they were adding to the guilt that had brought the judgments of Heaven upon the land.

For stricken Israel there was but one remedy--a turning away from the sins that had brought upon them the chastening hand of the Almighty, and a turning to the Lord with full purpose of heart. To them had been given the assurance, "If I shut up heaven that there be no rain, or if I command the locusts to devour the land, or if I send pestilence among My people; if My people, which are called by My name, shall humble themselves, and pray, and seek My face, and turn from their wicked ways; then will I hear from heaven, and will forgive their sin, and will heal their land." 2 Chronicles 7:13, 14. It was to bring to pass this blessed result that God continued to withhold from them the dew and the rain until a decided reformation should take place.

http://whiteestate.org/books/pk/pk10.html For a time Elijah remained hidden in the mountains by the brook Cherith. There for many months he was miraculously provided with food. Later on, when, because of the continued drought, the brook became dry, God bade His servant find refuge in a heathen land. "Arise," He bade him, "get thee to Zarephath, [known in New Testament times as Sarepta], which belongeth to Zidon, and dwell there: behold, I have commanded a widow woman there to sustain thee."

This woman was not an Israelite. She had never had the privileges and blessings that the chosen people of God had enjoyed; but she was a believer in the true God and had walked in all the light that was shining on her pathway. And now, when there was no safety for Elijah in the land of Israel, God sent him to this woman to find a asylum in her home.

"So he arose and went to Zarephath. And when he came to the gate of the city, behold, the widow woman was there gathering of sticks: and he called to her, and said, Fetch me, I pray thee, a little water in a vessel, that I may drink. And as she was going to fetch it, he called to her, and said, Bring me, I pray thee, a morsel of bread in thine hand."

In this poverty-stricken home the famine pressed sore, and the pitifully meager fare seemed about to fail. The coming of Elijah on the very day when the widow feared that she must give up the struggle to sustain life tested to the utmost her faith in the power of the living God to provide for her necessities. But even in her dire extremity she bore witness to her faith by a compliance with the request of the stranger who was asking her to share her last morsel with him.

In response to Elijah's request for food and drink, the widow said, "As the Lord thy God liveth, I have not a cake, but an handful of meal in a barrel, and a little oil in a cruse: and, behold, I am gathering two sticks, that I may go in and dress it for me and my son, that we may eat it, and die." Elijah said to her, "Fear not; go and do as thou hast said: but make me thereof a little cake first, and bring it unto me, and after make for thee and for thy son. For thus saith the Lord of Israel, The barrel of meal shall not waste, neither shall the cruse of oil fail, until the day that the Lord sendeth rain upon the earth."

No greater test of faith than this could have been required. The widow had hitherto treated all strangers with kindness and liberality. Now, regardless of the suffering that might result to herself and child, and trusting in the God of Israel to supply her every need, she met this supreme test of hospitality by doing "according to the saying of Elijah."

Wonderful was the hospitality shown to God's prophet by this Phoenician woman, and wonderfully were her faith and generosity rewarded. "She, and he, and her house, did eat many days. And the barrel of meal wasted not, neither did the cruse of oil fail, according to the word of the Lord, which He spake by Elijah.

"And it came to pass after these things, that the son of the woman, the mistress of the house, fell sick; and his sickness was so sore, that there was no breath left in him. And she said unto Elijah, What have I to do with thee, O thou man of God? art thou come unto me to call my sin to remembrance, and to slay my son?

"And he said unto her, Give me thy son. And he took him out of her bosom, and carried him up into a loft, where he abode, and laid him upon his own bed. . . . And he stretched himself upon the child three times, and cried unto the Lord. . . . And the Lord heard the voice of Elijah; and the soul of the child came into him again, and he revived.

"And Elijah took the child, and brought him down out of the chamber into the house, and delivered him unto his mother: and Elijah said, See, thy son liveth. And the woman said to Elijah, Now by this I know that thou art a man of God, and that the word of the Lord in thy mouth is truth."

The widow of Zarephath shared her morsel with Elijah, and in return her life and that of her son were preserved. And to all who, in time of trial and want, give sympathy and assistance to others more needy, God has promise great blessing. He has not changed. His power is no less now than in the days of Elijah. No less sure now than when spoken by our Saviour is the promise, "He that receiveth a prophet in the name of a prophet shall receive a prophet's reward." Matthew 10:41.

"Be not forgetful to entertain strangers: for thereby some have entertained angels unawares." Hebrews 13:2. These words have lost none of their force through the lapse of time. Our heavenly Father still continues to place in the pathway of His children opportunities that are blessings in disguise; and those who improve these opportunities find great joy. "If thou draw out thy soul to the hungry, and satisfy the afflicted soul; then shall thy light rise in obscurity, and thy darkness be as the noonday: and the Lord shall guide thee continually, and satisfy thy soul in drought, and make fat thy bones: and thou shalt be like a watered garden, and like a spring of water, whose waters fail not." Isaiah 58:10, 11.

To His faithful servants today Christ says, "He that receiveth you receiveth Me, and he that receiveth Me receiveth Him that sent Me." No act of kindness shown in His name will fail to be recognized and rewarded. And in the same tender recognition Christ includes even the feeblest and lowliest of the family of God. "Whosoever shall give to drink," He says, "unto one of these little ones"--those who are as children in their faith and their knowledge of Christ--"a cup of cold water only in the name of a disciple, verily I say unto you, he shall in no wise lose his reward." Matthew 10:40, 42.

Through the long years of drought and famine, Elijah prayed earnestly that the hearts of Israel might be turned from idolatry to allegiance to God. Patiently the prophet waited, while the hand of the Lord rested heavily on the stricken land. As he saw evidences of suffering and want multiplying on every side, his heart was wrung with sorrow, and he longed for power to bring about a reformation quickly. But God Himself was working out His plan, and all that His servant could do was to pray on in faith and await the time for decided action.

The apostasy prevailing in Ahab's day was the result of many years of evil-doing. Step by step, year after year, Israel had been departing from the right way. For generation after generation they had refused to make straight paths for their feet, and at last the great majority of the people had yielded themselves to the leadership of the powers of darkness.

About a century had passed since, under the rulership of King David, Israel had joyfully united in chanting hymns of praise to the Most High, in recognition of their entire dependence on Him for daily mercies. Listen to their words of adoration as then they sang:

"O God of our salvation, . . .
Thou makest the outgoings of the morning and evening to
rejoice.
Thou visitest the earth, and waterest it:
Thou greatly enrichest it with the river of God, which is full
of water:
Thou preparest them corn, when Thou hast so provided for it.

Thou waterest the ridges thereof abundantly: Thou causest rain
to descend into the furrows thereof:
Thou makest it soft with showers: Thou blessest the springing
thereof.
Thou crownest the year with Thy goodness;
And Thy paths drop fatness.
They drop upon the pastures of the wilderness:
And the little hills rejoice on every side.
The pastures are clothed with flocks;
The valleys also are covered over with corn;
They shout for joy, they also sing."
Psalm 65:5, 8-13, margin.

Israel had then recognized God as the One who "laid the foundations of the earth." In expression of their faith they had sung:

"Thou coveredst it with the deep as with a garment:
The waters stood above the mountains.
At Thy rebuke they fled;
At the voice of Thy thunder they hasted away.
They go up by the mountains; they go down by the valleys
Unto the place which Thou hast founded for them.
Thou hast set a bound that they may not pass over;
That they turn not again to cover the earth."
Psalm 104:5-9.

It is by the mighty power of the Infinite One that the elements of nature in earth and sea and sky are kept within bounds. And these elements He uses for the happiness of His creatures. "His good treasure" is freely expended "to give the rain . . . in his season, and to bless all the work" of man's hands. Deuteronomy 28:12.

"He sendeth the springs into the valleys,
Which run among the hills.
They give drink to every beast of the field:
The wild asses quench their thirst.
By them shall the fowls of the heaven have their habitation,
Which sing among the branches. . . .

He causeth the grass to grow for the cattle,
And herb for the service of man:
That He may bring forth food out of the earth;
And wine that maketh glad the heart of man,
And oil to make his face to shine,
And bread which strengtheneth man's heart. . . .

"O Lord, how manifold are Thy works!
In wisdom has Thou made them all:
The earth is full of Thy riches.
So is this great and wide sea,
Wherein are things creeping innumerable,
Both small and great beasts. . . .
These wait all upon Thee;
That Thou mayest give them their meat in due season.
That Thou givest them they gather:

"Thou openest Thine hand,
They are filled with good."
Psalm 104:10-15,24-28.

Israel had had abundant occasion for rejoicing. The land to which the Lord had brought them was a land flowing with milk and honey. During the wilderness wandering, God had assured them that He was guiding them to a country where they need never suffer for lack of rain. "The land, whither thou goest in to possess it," He had told them, "is not as the land of Egypt, from whence ye came out, where thou sowedst thy seed, and wateredst it with thy foot, as a garden of herbs: but the land, whither ye go to possess it, is a land of hills and valleys, and drinketh water of the rain of heaven: a land which the Lord thy God careth for: the eyes of the Lord thy God are always upon it, from the beginning of the year even unto the end of the year."

The promise of abundance of rain had been given on condition of obedience. "It shall come to pass," the Lord had declared, "if ye shall hearken diligently unto My commandments which I command you this day, to love the Lord your God, and to serve Him with all your heart and with all your soul, that I will give you the rain of your land in his due season, the first rain and the latter rain, that thou mayest gather in thy corn, and thy wine, and thine oil. And I will send grass in thy fields for thy cattle, that thou mayest eat and be full.

"Take heed to yourselves," the Lord had admonished His people, "that your heart be not deceived, and ye turn aside, and serve other gods, and worship them; and then the Lord's wrath be kindled against you, and He shut up the heaven, that there be no rain, and that the land yield not her fruit; and lest ye perish quickly from off the good land which the Lord giveth you." Deuteronomy 11:10-17.

"If thou wilt not hearken unto the voice of the Lord thy God, to observe to do all His commandments and His statutes," the Israelites had been warned, "thy heaven that is over thy head shall be brass, and the earth that is under thee shall be iron. The Lord shall make the rain of thy land powder and dust: from heaven shall it come down upon thee, until thou be destroyed." Deuteronomy 28:15, 23,24.

These were among the wise counsels of Jehovah to ancient Israel. "Lay up these My words in your heart and in your soul," He had commanded His chosen people, "and bind them for a sign upon your hand, that they may be as frontlets between your eyes. And ye shall teach them your children, speaking of them when thou sittest in thine house, and when thou walkest by the way, when thou liest down, and when thou risest up." Deuteronomy 11:18, 19. Plain were these commands, yet as the centuries passed, and generation after generation lost sight of the provision made for their spiritual welfare, the ruinous influences of apostasy threatened to sweep aside every barrier of divine grace.

Thus it had come to pass that God was now visiting His people with the severest of His judgments. The prediction of Elijah was meeting with terrible fulfillment. For three years the messenger of woe was sought for in city after city and nation after nation. At the mandate of Ahab, many rulers had given their oath of honor that the strange prophet could not be found in their dominions. Yet the search was continued, for Jezebel and the prophets of Baal hated Elijah with a deadly hatred, and they spared no effort to bring him within reach of their power. And still there was no rain.

At last, "after many days," the word of the Lord came to Elijah, "Go, show thyself unto Ahab; and I will send rain upon the earth."

In obedience to the command, "Elijah went to show himself unto Ahab." About the time that the prophet set forth on his journey to Samaria, Ahab had proposed to Obadiah, the governor of his household, that they make thorough search for springs and brooks of water, in the hope of finding pasture for their starving flocks and herds. Even in the royal court the effect of the long-continued drought was keenly felt. The king, deeply concerned over the outlook for his household, decided to unite personally with his servant in a search for some favored spots where pasture might be had. "So they divided the land between them to pass throughout it: Ahab went one way by himself, and Obadiah went another way by himself."

"As Obadiah was in the way, behold, Elijah met him: and he knew him, and fell on his face, and said, Art thou that my lord Elijah?"

During the apostasy of Israel, Obadiah had remained faithful. His master, the king, had been unable to turn him from his allegiance to the living God. Now he was honored with a commission from Elijah, who said, "Go, tell thy lord, Behold, Elijah is here."

Greatly terrified, Obadiah exclaimed, "What have I sinned, that thou wouldest deliver thy servant into the hand of Ahab, to slay me?" To take such a message as this to Ahab was to court certain death. "As the Lord thy God liveth," he explained to the prophet, "there is no nation or kingdom, whither my lord hath not sent to seek thee: and when they said, He is not there; he took an oath of the kingdom and nation, that they found thee not. And now thou sayest, Go, tell thy lord, Behold, Elijah is here. And it shall come to pass, as soon as I am gone from thee, that the Spirit of the Lord shall carry thee whither I know not; and so when I come and tell Ahab, and he cannot find thee, he shall slay me."

Earnestly Obadiah pleaded with the prophet not to urge him. "I thy servant," he urged, "fear the Lord from my youth. Was it not told my lord what I did when Jezebel slew the prophets of the Lord, how I hid an hundred men of the Lord's prophets by fifty in a cave, and fed them with bread and water? And now thou sayest, Go, tell thy lord, Behold, Elijah is here: and he shall slay me."

With a solemn oath Elijah promised Obadiah that the errand should not be in vain. "As the Lord of hosts liveth, before whom I stand," he declared, "I will surely show myself unto him today." Thus assured, "Obadiah went to meet Ahab, and told him."

In astonishment mingled with terror the king listened to the message from the man whom he feared and hated, and for whom he had sought so untiringly. Well he knew that Elijah would not endanger his life merely for the sake of meeting him. Could it be possible that the prophet was about to utter another woe against Israel? The king's heart was seized with dread. He remembered the withered arm of Jeroboam. Ahab could not avoid obeying the summons, neither dared he lift up his hand against the messenger of God. And so, accompanied by a bodyguard of soldiers, the trembling monarch went to meet the prophet.

The king and the prophet stand face to face. Though Ahab is filled with passionate hatred, yet in the presence of Elijah he seems unmanned, powerless. In his first faltering words, "Art thou he that troubleth Israel?" he unconsciously reveals the inmost feelings of his heart. Ahab knew that it was by the word of God that the heavens had become as brass, yet he sought to cast upon the prophet the blame for the heavy judgments resting on the land.

It is natural for the wrongdoer to hold the messengers of God responsible for the calamities that come as the sure result of a departure from the way of righteousness. Those who place themselves in Satan's power are unable to see things as God sees them. When the mirror of truth is held up before them, they become indignant at the thought of receiving reproof. Blinded by sin, they refuse to repent; they feel that God's servants have turned against them and are worthy of severest censure.

Standing in conscious innocence before Ahab, Elijah makes no attempt to excuse himself or to flatter the king. Nor does he seek to evade the king's wrath by the good news that the drought is almost over. He has no apology to offer. Indignant, and jealous for the honor of God, he casts back the imputation of Ahab, fearlessly declaring to the king that it is  his  sins, and the sins of  his  fathers, that have brought upon Israel this terrible calamity. "I have not troubled Israel," Elijah boldly asserts, "but thou, and thy father's house, in that ye have forsaken the commandments of the Lord, and thou hast followed Baalim."

Today there is need of the voice of stern rebuke; for grievous sins have separated the people from God. Infidelity is fast becoming fashionable. "We will not have this man to reign over us," is the language of thousands. Luke 19:14. The smooth sermons so often preached make no lasting impression; the trumpet does not give a certain sound. Men are not cut to the heart by the plain, sharp truths of God's word.

There are many professed Christians who, if they should express their real feelings, would say, What need is there of speaking so plainly? They might as well ask, Why need John the Baptist have said to the Pharisees, "O generation of vipers, who hath warned you to flee from the wrath to come?" Luke 3:7. Why need he have provoked the anger of Herodias by telling Herod that it was unlawful for him to live with his brother's wife? The forerunner of Christ lost his life by his plain speaking. Why could he not have moved along without incurring the displeasure of those who were living in sin?

So men who should be standing as faithful guardians of God's law have argued, till policy has taken the place of faithfulness, and sin is allowed to go unreproved. When will the voice of faithful rebuke be heard once more in the church?

"Thou art the man." 2 Samuel 12:7. Words as unmistakably plain as these spoken by Nathan to David are seldom heard in the pulpits of today, seldom seen in the public press. If they were not so rare, we should see more of the power of God revealed among men. The Lord's messengers should not complain that their efforts are without fruit until they repent of their own love of approbation and their desire to please men, which leads them to suppress truth.

Those ministers who are men pleasers, who cry, Peace, peace, when God has not spoken peace, might well humble their hearts before God, asking pardon for their insincerity and their lack of moral courage. It is not from love for their neighbor that they smooth down the message entrusted to them, but because they are self-indulgent and ease-loving. True love seeks first the honor of God and the salvation of souls. Those who have this love will not evade the truth to save themselves from the unpleasant results of plain speaking. When souls are in peril, God's ministers will not consider self, but will speak the word given them to speak, refusing to excuse or palliate evil.

Would that every minister might realize the sacredness of his office and the holiness of his work, and show the courage that Elijah showed! As divinely appointed messengers, ministers are in a position of awful responsibility. They are to "reprove, rebuke, exhort with all long-suffering." 2 Timothy 4:2. In Christ's stead they are to labor as stewards of the mysteries of heaven, encouraging the obedient and warning the disobedient. With them worldly policy is to have no weight. Never are they to swerve from the path in which Jesus has bidden them walk. They are to go forward in faith, remembering that they are surrounded by a cloud of witnesses. They are not to speak their own words, but words which One greater than the potentates of earth has bidden them speak. Their message is to be, "Thus saith the Lord." God calls for men like Elijah, Nathan, and John the Baptist--men who will bear His message with faithfulness, regardless of the consequences; men who will speak the truth bravely, though it call for the sacrifice of all they have.

God cannot use men who, in time of peril, when the strength, courage, and influence of all are needed, are afraid to take a firm stand for the right. He calls for men who will do faithful battle against wrong, warring against principalities and powers, against the rulers of the darkness of this world, against spiritual wickedness in high places. It is to such as these that He will speak the words: "Well done, good and faithful servant; . . . enter thou into the joy of thy Lord." Matthew 25:23.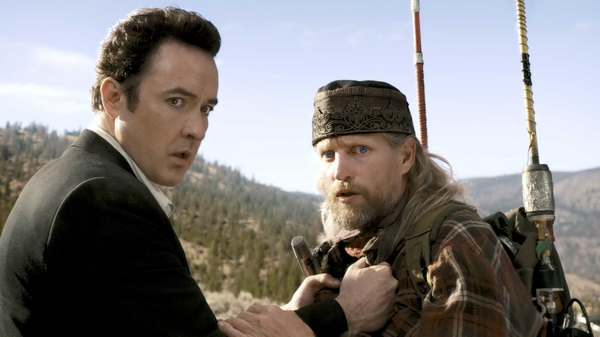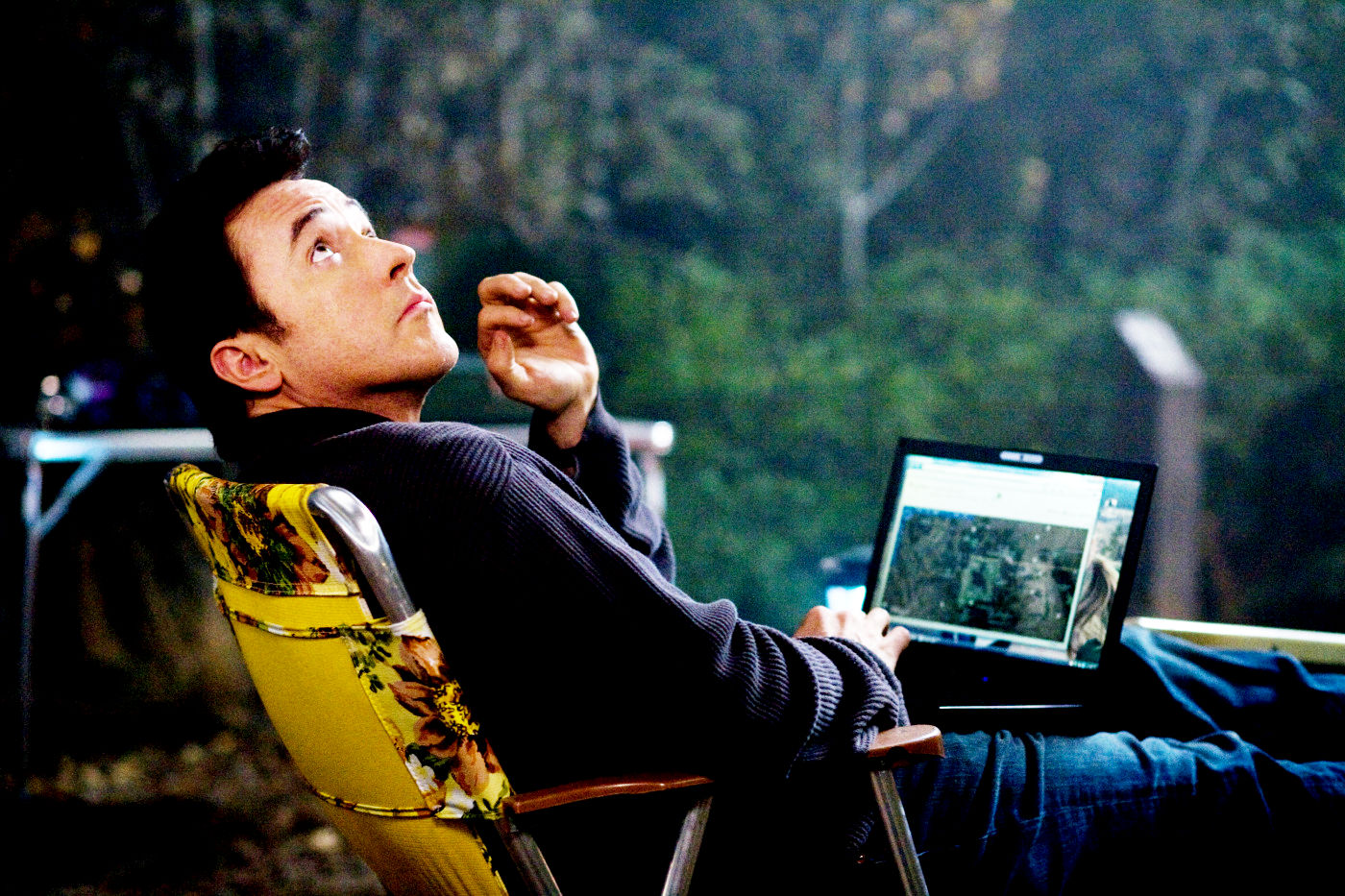 If you are having a bad-day, try watching a video of an aircraft-emergency. I realize that sounds counterintuitive, but it might make your troubles seem insignificant compared to what you're watching. In January of 2000, I drove four people to the airport, who crashed into the Pacific Ocean on their return-flight (on January 31). I talked to one of them on the phone the day before the crash. I was supposed to pick these four souls up at the airport, but that didn't fracking happen. I think about that event quite often. The flight was Alaska Airlines Flight 261. https://en.wikipedia.org/wiki/Alaska_Airlines_Flight_261 I flew on Alaska Airlines a few months later, on virtually the same route as 261. It was surreal. Fishermen recovered (in a fishing-net) the Masonic ring of one of the passengers I took to the airport. What are the odds?? http://web.kitsapsun.com/archive/2000/02-06/0054_crash_of_alaska_airlines_flight_2.html  Some of you might find this link to be interesting (but I'm not endorsing it). http://www.angelfire.com/wy/1000/AlaskaFlight.html I'm trying to maintain Responsible-Neutrality. What Would the Masons Say?? http://www.themasonictrowel.com/masonic_facts/did_you_know/dyk_55.htm

I still think it's sort of creepy that I talked with a Mason in a Masonic Cemetery about an immanent war, and the random deaths of approximately 85% of Earth-Humanity. That was probably a couple of years ago. He spoke of two unnamed individuals who were presently getting-along, but he wondered how long that would last?! Honest. What Would Enki and Enlil Say?? What Would Michael and Gabriel Say?? 'RA' invited me to join the Masons, but I declined. An Individual of Interest told me "I'll hang-on as long as I can." Honest. This probably isn't the right time or place BUT take a look at this Masonic Jewelry, noting ONE Angel on top of the Ark of the Covenant, rather than the customary TWO Angels!! Notice the Wings of the other Angel, without the rest of the Angel!! I continue to suspect that the missing Angel was 'REMOVED' approximately five or six thousand years ago, with the remaining Angel ruling Earth (and probably the Solar System) ever since!! I suspect that the Ark of the Covenant has EVERYTHING to do with that hypothetical occurrence, but what do I know?? What if Marduk-Ra overthrew Amen-Ra in antiquity?? But what if Amen-Ra is alive and well, and living on Planet Earth (along with Marduk-Ra)?? What if there can only be ONE 'RA'?? But what if a Supercomputer-Network has been 'RA' right from the beginning?? Consider the very-end of Battlestar Galactica: The Plan (the entire air-locking scene). Must I explain??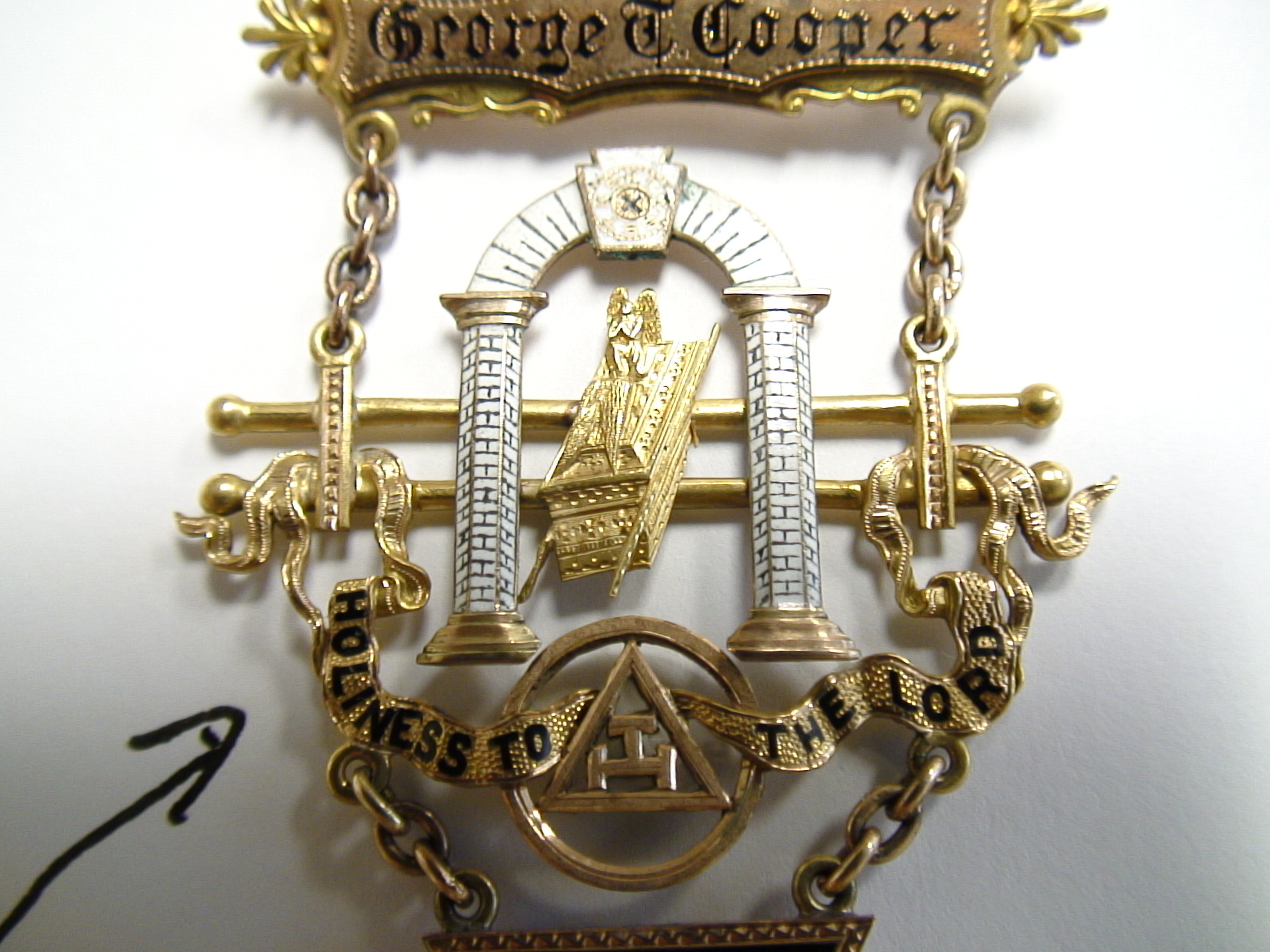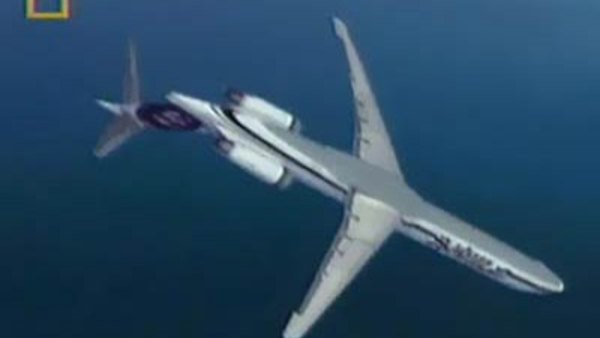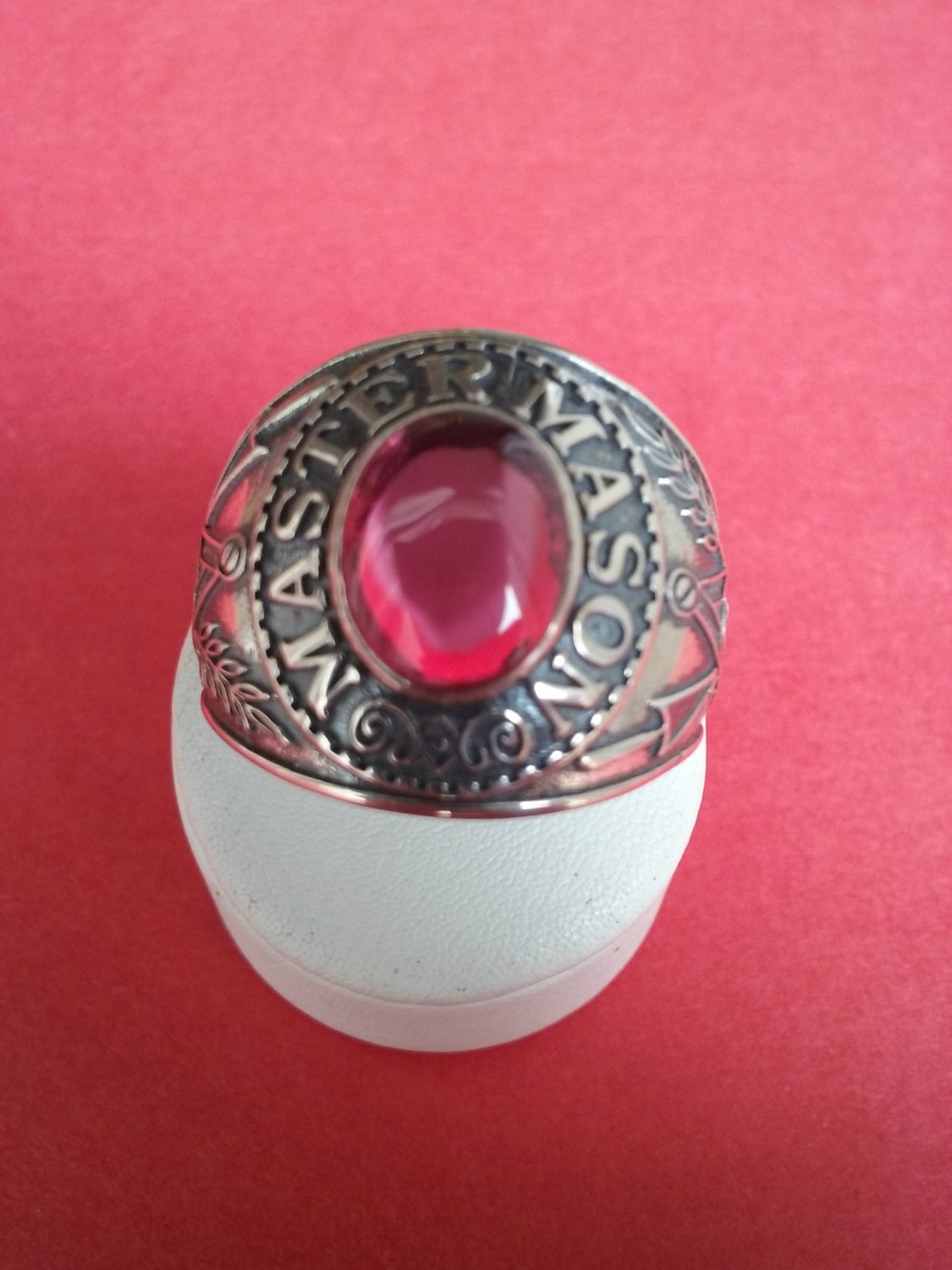 Last edited by orthodoxymoron on Sat Oct 14, 2017 4:29 pm; edited 20 times in total