Once again -- this thread is a Mental and Spiritual Exercise. It is a Galactic Boot-Camp. It is NOT a Manifesto or an Encyclical. It is for Educational and Entertainment Purposes ONLY. Don't take any of this madness too Siriusly. Consider the following KJV study-list:
1. Job through Song of Songs.
2. Romans through James.
3. Isaiah through Daniel.
Consider the following Pastoral and Scholarly study-list:
1.
Prophets and Kings
(Ellen White).
2.
James the Brother of Jesus and the Dead Sea Scrolls
(Robert Eisenman).
3.
Desire of Ages
(Ellen White).
I think I'd like to do a Master's and Doctoral Program Based Upon This Thread -- Leading to a (You Guessed It!) PhD in Solar System Studies and Governance. Where should I go to do such a thing? I should Go to Hell??!! There might be some truth to that! UNLV in cooperation with Area 51? Don't laugh! That might not be as far-fetched and ridiculous as it sounds. I think I know a graduate of UNLV -- who might know a thing or two about Area 51. What would Inigo Loyola say? Does anyone know the current status, location, and condition of Osiris, Isis, Horus, and Set? Believe it or not, I am worried about all of them. That doesn't mean that I necessarily like them or trust them, but I think they all might be in a helluva lot of trouble, for a variety of reasons. My working hypothesis is that they are all here in this solar system at this time, but I don't absolutely know this. This view obviously requires a belief in reincarnation, and I don't know what to think about small (g) gods and goddesses and Big (G) Gods and Goddesses in connection with Osiris, Isis, Horus, and Set. I am thinking of Osiris as being a Sirian King aka God the Father. I'm thinking of Isis aka Archangel Gabriel as being a Hermaphrodite Reptilian Queen of Heaven. I'm thinking of Horus aka Archangel Michael as being Physically Human and an Ancient Reptilian Queen at the Soul-Level. I'm thinking of Set aka Ra aka Archangel Lucifer, as being a Physically Human/Reptilian Hybrid and a Reptilian Queen at the Soul-Level. This is mostly speculation, but it is educated speculation. These hypothetical individuals are a very important part of the ongoing science fiction show in this thread. I think a lot more than I write, because I'm afraid to print what I think -- even on this little web-site. I'm taking my private science fiction very seriously -- and if you were me, you would understand why. This is all very draining and nerve-wracking. It's a miracle that I still have some semblance of sanity remaining. I keep seeing an ancient dysfunctional royal reptilian family, who is family with humanity. East of Giza? The Gods and Goddesses of Giza? God the Father and the Trinity Goddesses? We Three Reptilian Queens? Isis, Horus, and Set? IHS? An alphabet agent type of person once spoke disparagingly of 'The Bitches' in connection with our brief discussion of the 'V' series. He seemed to hint that I had done something of value, but he didn't say what. This was a couple of years ago. I saw him several months later, and he didn't seem happy at all. He said something about me being smartest person on earth, but unimpressive in person, or something to that effect. I didn't ask any questions or make any comments. I simply and briefly answered the questions he asked. This is only one of many strange things which have happened to me in the past couple of years. There were strange things before, but not concentrated into such a short time period. I can't take much more of this. I feel like disappearing. Anyway, I still need some help with putting a book together, and with finding a school which will work with me regarding ultimately getting a PhD in Solar System Studies and Governance. I'll need book-money to provide school-money and saving my house money.
Regarding my most recent posts on a United States of the Solar System headquartered in the City of London -- studying at Oxford or Cambridge would be optimal -- but that obviously is not going to happen -- but it would be cool. The England hypothetical is just that -- another pseudo-intellectual modelling of solar system governance -- without a staff, budget, or Cray. I just can't stop playing with fire, now can I? All roads might lead to Rome -- but my Solar System Governance Roads are presently leading me, Siren-Like, to the City of London. I know about the creepy reptilian stories, and who knows what the truth is? But if it is a snake-pit and a pit of corruption, then it needs some attention, doesn't it? I won't eat the fruit and I won't eat my dragon -- but I still might suffer a poisonous snake-bite. I might have to change my name to oxyoxon. Does anyone know why? Please forgive my seemingly blasphemous speculation. There is no disrespect intended. I simply feel that the 'God' we are dealing with in this solar system is not the Creator God of the Universe. I'm suspecting a dysfunctional family of gods and goddesses, who are a mixture of strengths, weaknesses, good, and evil. One should consider ALL of the possibilities before arriving at a conclusion. I am merely trying to 'do' theology from a different angle. But this angle is not PC, so therefore I just mumble to myself on the internet. I don't necessarily believe my theories, but I take them so seriously that I feel as though I am in the middle of a very sticky situation, with the fate of the solar system and human race at stake. If I decide to continue this thread, I will most certainly be a lot more serious and scholarly. I'm going to pretend that I'm already in a Solar System Studies and Governance Graduate Program. But realistically, the intellectual and spiritual heavy-lifting will be within the privacy of my own mind -- because I doubt that anyone would wish to work with me at my level -- and probably for good reason. But I still keep thinking about a Boardroom Overlooking St. Paul's -- and I'm not sure why. Might the City of London logo be representative of Isis, Horus, and Set -- with a Disempowered Horus? The academic world would eat me alive, wouldn't they? The reptilians probably would as well, and perhaps they will. The horror.
Once again, what if a completely reformed City of London were the Actual Physical Headquarters of a New United Nations, a Visible and Open 'Secret Government', the United States of the Solar System, a Largely Ceremonial Church of the Solar System, a Non-Corrupt Solar Financial System, and the Nerve Center of a Solar Defense System (Including the Underground Bases, the Secret Space Program, and the Weapons of Mass Destruction)? What if the Vatican and the United States of America were deeply involved in all of this, but neither gave orders or took orders? I haven't thought this through, so don't crucify me just yet. What if St. Paul's Cathedral were the primary meeting place for all of the above -- with lots of pomp and circumstance? What if the other buildings in the City of London were devoted to the administrative and financial aspects of all of the above? What if the Area Beneath the City of London were devoted to the Solar System Defense Activities? What if 2,500 of the 10,000 Representatives of the United States of the Solar System lived in and around the City of London -- with the other 7,500 spread throughout the Solar System -- communicating with each other and the public via Secure and Encrypted InterPlaNet? What if Oxford and Cambridge were the primary campuses of the University of Solar System Studies and Governance? What if everyone had a Seat at the Table - with no one left out in the cold? Can you visualize what I'm saying? Where there is no vision, the people perish. Visualize Whirled Peas. I had a choir-director who especially liked Ely Cathedral. This video made me think of him.
http://www.youtube.com/watch?v=53-FM7MMPmQ
What would Phil, Angela, and Kimo say? Imagine the Representatives of the United States of the Solar System processing into St. Paul's accompanied by the 'Marche Pontificale' by Widor!! I know I'm a pipe-dreamer -- and I'm afraid it's made a bit of a mess of me. I think it's made me a target of the darkside -- and perhaps even a target of the lightside -- but in very different ways. Freedom, Responsibility, Sovereignty, Law, and Grace are VERY BIG WORDS. I keep feeling an overwhelming sense of scorn, ridicule, and condemnation. A Christian pastor was even nasty with me a few days ago -- without me participating in the nastiness -- although I was tempted.
One more time, would having a political body meeting in a cathedral, to the tune of sacred classical music, constitute the establishment of a state church? If the representatives wore robes, would this make them clergy? I guess what I want is the pomp and circumstance, glory and grandeur, reverence and awe of the church -- but without the BS. If you don't know what I mean by the BS and the GLORY (the agony and the ecstasy) in the church -- I'm not going to even try to explain. Would the Banksters in the City of London be receptive to the concept of a Responsibility-Based United States of the Solar System -- Headquartered in the City of London -- and Ceremonially Meeting in St. Paul's Cathedral? I'm not happy with the United Nations, the Secret Government, and the City States -- but I think that learning from their often reprehensible history, and positively reinforcing the best of the past -- would be a good thing. What would the Pope, the Queen, the President, the Secretary General, the Queen of Heaven, and God of This World think of such a revolting development? I doubt that they would go for it. In ancient terms, what would Osiris, Isis, Horus, and Set think of such a revolting development? I tend to think that Horus would be OK with it, but that Osiris, Isis, and Set would not wish to surrender one bit of authority. Forgive me if I have gotten this wrong. I support having an Authority of Last Resort, and a Running Commentary from the Heavens -- but
If the Gods and Goddesses Treat the Human Race Like Children -- People Are Going to Act Like Children.
There should be a proper central standard and modus operandi for solar system governance, and the best and the brightest people of the world should be given appropriate levels of responsibility, relative to solar system governance. But what do I know? Can I know everything about anything -- without knowing everything about everything? But I'm not sure I really wish to know the whole story. The more I know -- the more I wish I didn't know. I just wish that I knew exactly who we are dealing with in this solar system -- and I wish I knew exactly what I am supposed to be doing. Am I supposed to stand tall? Am I supposed to kneel? I've got no problem doing either -- as long as I'm not being deceived or taken advantage of. I neither wish to be a Pious Zombie or a Rebel Without a Clue. I simply wish to be a Responsible, Response-Able, and Loving Participant in a Brave New Solar System aka a Responsibility-Based United States of the Solar System. If the True and Living Creator God of the Universe has other plans -- then so be it...
Just keep researching. I don't trust anyone or anything at this point. I don't wish to be rebellious. I simply wish to do the right thing. I will keep thinking in terms of idealistic government and religion as being two sides of the same coin. I won't sell my soul to anyone or anything. I will keep attempting to ask the hard questions. I will continue to be suspicious when no one will really engage me on this thread -- and once again, I'm not just referring to the members of this forum. There are those in the know, who know what I'm posting, and should be talking to me on this thread, on the record, for all to see. I don't need to be right. I wish to do what's right, and to learn the truth -- whether I like it or not -- or whether anyone else likes it or not. I think this thread just scratches the surface, and I think that the Ancient Conflict of the Ages aka the Great Controversy is not over. Not over at all. I wish it were. I don't like to fight, but I'm thinking more of becoming more of a Peaceful Warrior -- as contradictory as that seems. This implies the discipline and refinement of a highly trained warrior - yet one who ethically fights with their mind, rather than physically fighting. I'm thinking of myself as being a Renegade French Jesuit Organist, Living in the City of London -- Serving on a Continuity of Solar System Government Taskforce!! I guess I'm attempting to combine the best of the Teachings of Jesus, Sun Tsu, and the Federalist Papers. But honestly, my aspirations are a lot more impressive than the dismal reality of my life. Hope springs eternal. I'm conceptually setting up shop in the City of London, just for the conceptual heck of it -- not because I'm in bed with the Queen or the Rothschilds! This is a test. This is only a test. I don't really know what I'm dealing with or what we are dealing with. I'm hoping for the best -- yet I am preparing for the worst. I'll probably come across as not being very friendly, because I will continue to test everyone and everything -- including myself. I suspect that many will initially hate me, because I make them question who they are, and what they believe. I will continue to limit my activities to a very select audience, because of the controversial and speculative nature of my posting. Reader beware. Do your own research. In a sense, I don't care if I'm right or wrong. I care about helping to ultimately achieve the truth -- but the truth might be highly illusive. If it feels good -- don't believe it. Once again, please study this thread while listening to sacred classical music, and spending a lot of time in nature. These are not idle words. My posts seem random and disjointed -- but this is for a reason. I am utilizing repetition and contextual superimposition to make my case -- and to make you think. I expect to conceptually make England my home for the next few months. It just feels right, for some strange reason. I sometimes wonder if I have a Sirian, Egyptian, Italian, German, French, and English reincarnational history -- with my happiest incarnations lived in France and England. I have a feeling that I've been through hell, lifetime after lifetime. I think I was born sad. When I was twelve, a girl called me 'Droopy'. I tend to think that I subconsciously knew all about the secret Nazi SS BS, even as a child.  
Unrelatedly, why didn't Hitler simply attempt to conquer Europe and Great Britain in the least destructive manner possible? This territory would've included the Vatican and the City of London. It would've included the Headquarters of the Anglican Communion and the Roman Catholic Church. Why bother with the Jews? Why the horrible persecution, torture, experimentation, and extermination? Why fight Russia and the United States? Why go into North Africa? Did Hitler wish to conquer Underground Bases in North Africa? Did Hitler attack Gizeh Intelligence? Did Hitler bite the hand that was feeding him? Why not try to win the world over by being a City on a Hill, and a Model of Excellence? My current theory is that Adolph Hitler and Pope Pius XII were controlled by the same Hidden Hand. I tend to think they were simply pawns. Did the Devil Make Them Do It? The above questions seem to support this theory, because the surface explanations make no sense - just like the surface explanations for 9/11 and the Iraq Crusade make no sense. The whole Third Reich situation was very, very strange -- and the Fourth Reich seems to have the potential of being even stranger and more destructive. Somewhat unrelatedly -- make a study of high-ranking Nazis and Catholics who died in 1958. Was there a purge of sorts, to eliminate those who knew too much, or who might in some way hinder the Rise of the Fourth Reich? Siriusly. This world is so screwed-up. I just can't stand it. Unfortunately, this might be as good as it gets, anywhere in the universe. I hope things are better somewhere else, and that things can be better here, but I'm not counting on it. I'm basically thinking in terms of the survival of the human race. We really do seem to be on the brink of extinction. What would Vala Mal Doran say? Is there a real-life Vala aka Kitesh? I tend to think so. There might even be more than one. The horror. I recently made a shrill comment about being watched. I apologize, and I have removed the comment. I am simply frustrated with what seems to be a game of 'cat and mouse' -- with me being the mouse -- surrounded by a pack of condescending cats. I don't like this situation one bit -- but this isn't the fault of the watchers -- whoever they are. People who don't want to be watched, shouldn't talk about Angels and Demons, the Secret Government, the Secret Space Program, or the End of the World. World Without End. Amen Ra. Speak of the Devil -- where are you Ra? What's happening? Whatever it is, I doubt that it's good. What really happened underground in the Eastern United States? On the other hand, I'm not sure I really want to know. Ignorance is bliss. So, if I'm a completely ignorant fool -- why am I not happy??? I am trying to think about being a composite of the best attributes of Osiris, Isis, Horus, and Set -- as delusional as that sounds. I'm trying to associate faces and behaviors with these names. I'm trying to see the history of the solar system through the eyes of Osiris, Isis, Horus, and Set -- which would include all of their equivalent names and incarnations. Do you see my point? You don't? Perhaps it's just as well...
What if Oxford, Cambridge, Manchester, Harvard, Yale, and Berkeley were the Earth Campuses of the University of Solar System Studies and Governance? What if there were Branch Campuses on the Moon, Mars and Venus? Would nine campuses be enough? Just a thought. I'm going to stick with the English theme for a bit. Maybe more than a bit. Something about this feels right. Perhaps I'll lay off of the Vatican for a while, and go to work on the English! What if Rome became subject to Canterbury?! What if the Roman Catholic Church became part of the Anglican Communion? What if they used the Book of Divine Worship and essentially became Anglican Use Parishes? What if the Jesuit General had an office in London and Rome? I just stepped over the line, and stepped on a bunch of toes, didn't I? I should stop meddling and rambling, and just take a class in English History at Yale! I once attended an awards banquet in Beverly Hills, where Bronson Pinchot said he would be attending Yale -- and the MC kept thinking that he was just saying "Ya" as he kept repeating his answer -- but Bronson was just using a heavy Kennedy accent! Please remember that this thread is intended to make serious researchers think about things which are way out of the envelope. All of this is about resolving political and religious issues. Some of these issues might be incredibly difficult to deal with. This thread should be studied on a daily basis, with lots of repetition. I'm not claiming special knowledge or inside information. I'm just a casual oberver in the grandstand of life, and I have noticed some things of interest, which seem quite important to me. I might've gone about all of this in the wrong way, but if I made you upset with me, maybe you set out to prove me wrong, and found out that some of what I hinted at was actually true. This has been my attempt to prepare you for the truth -- sort of like John the Baptist. YOU will need to take this thing to the next level. I'm really going to try to stop. They have ways to make me stop. Many ways. I think I might study the Kings and Queens of England, the Church of England, the Queen of Heaven, and the Monarchical Episcopate -- as it relates to Osiris, Isis, Horus, Set, and the Sirian-Egyptian-Roman Empire -- with a special emphasis on Christocentric Egyptology. On a lighter note, regarding the recent Supreme Court downloading decision, proof of financial loss of one party relative to the financial gain of another party should be determinitive in such matters. Downloading probably involves counterbalancing losses (diminished sales) and gains (free advertising), thus requiring no court action against unrepentant downloaders and other such reprobate evildoers, who will undoubtedly face the Wrath of Almighty God in the Great Hereafter. "Vengeance is Mine, I will repay" saith the Lord. The Supreme Court has apparently left things in the Lord's Hands. Just kidding. I couldn't resist. On a more serious note, if most of the Supreme Court Justices are Roman Catholics, why is "Roe v Wade" still the law of the land?? Does God no longer frown upon the killing of babies?? Is this not murder?? Is hell no longer a burning question?? Hell hath no fury like that of a scorned reptilian queen...
I have recently gained a deeper appreciation for the dangers of changing things -- and the hazards of not changing things. For example, what if the Roman Catholics, Greek Orthodox Christians, Lutherans, Anglicans, and Episcopalians were subject to the Archbishop of Canterbury? What if the Liturgy were simply sacred classical music (prelude and processional) > sacred contemporary music > a relevant sermon, homily, or lecture > sacred contemporary music > sacred classical music (recessional and postlude)? Why do we have to stand, sit, bend, nod, wear fancy hats, sit upon thrones, follow the lectionary, follow the liturgy, follow the liturgical-year -- and swing the thurible in modernity? Would anyone go for a royal-informal-traditional-contemporary-minimalist service -- or would this start World Wars III, IV, and V - simultaneously? Should a minimalist-traditionalist service consist only of processions, sermons, and sacred classical music? This would probably be my personal preference, if and only if, it were done properly, with excellence and genuine spirituality. But I am dealing with the feelings of others, and with how people pray. I am not an island. I do not wish to kick sand in people's faces, and I apologize if I have already done so. People will fight change and reformers. People will fight the status quo and the powers that be. People will fight just to fight. Right? If some of you would actually talk to me, you might be surprised how easy and reasonable I am to work with. A mind is a terrible thing to waste -- unless you have a vested interest in not making things better. I continue to adore the classical art, architecture, and music of the church. I continue to be horrified by the historical theology, persecutions, and atrocities of the church. I continue to love the pomp, circumstance, reverence, awe, glory, and grandeur of the church -- interspersed with deeply spiritual informality. There are huge liturgical problems with the liturgical church -- but most of the alternatives don't seem to be changes for the better. I will continue to contemplate all of this from my imaginary abode in a completely reformed and refined City of London. Breakfast with the Archbishop. Lunch with the Rothschilds. Dinner with the Queen. This could be Heaven, or this could be Hell. Which is it going to be??? One more thing. The omega of apostasy will be of a most startling nature. The horror.
I continue to lean toward structural and visual continuity -- combined with internal purification. Do I need to explain? Assuming, for a moment, that there really are Osiris, Isis, Horus, and Set Factions of a Sirius-Egyptian-Roman Empire -- might the Horus Faction be the Most Righteous, but Least Powerful and Least Competent Member of the Empire? But, if this is true, might competence be a relative term, wherein one must be corrupt to 'properly' deal with a corrupt empire? "What is one to do, when to rule men it is necessary to deceive them?" "Give them what they want, and tell them what they want to hear?" Will the corrupt always rule the stupid? Can one be so heavenly-minded, that they are of no earthly good? How good is too good? Do those who practice to deceive, deliberately create a tangled web of deceit? Was that a rhetorical question? If you can't convince them, confuse them? Would Pragmatic Righteousness be a Contemporary Necessity for a Restored Horus? WWJD? Would a Horus-Dominated Sirian-Egyptian-Roman Empire disintegrate into chaos within twenty years? Is there an important lesson to be learned from Catholic-Continuity -- despite the historical absurdities and atrocities? Would Horus need to be a Kinder and Gentler Version of Osiris, Isis, and Set -- yet be capable of ruling with a Titanium-Fist When Necessary??? The Horror!!! Should most Roman Catholics, Anglicans, Episcopalians, Lutherans, and Orthodox Christians effectively become members of Anglican Use Parishes -- with the Book of Divine Worship, the Teachings of Jesus, Sacred Classical Music, and the Archbishop of Canterbury being the Common Denominator? This is very scary stuff, when you really stop and think about it. It's sort of a damned if you do, and damned if you don't situation! Is the Traditional Liturgy a Theological Milestone or a Historical Necessity? Is the Traditional Liturgy Liberating or Enslaving? The Show Must Go On! But Why? How Protesting are Protestants? How Universal are Catholics? Who presently tells the Pope and the Black-Pope what to do? Might the orders already originate in England? Do all roads really lead to Rome? He who has the gold, rules! So, who has the gold? How much does it really cost to keep light on the Earth? Does the Bank of Sirius have a branch office in the City of London? Anyway, while you ponder that, consider this:
THE BOOK OF DIVINE WORSHIP: A Catholic Claim to Anglican Patrimony by Fr. Christopher G. Phillips
http://www.theanglocatholic.com/
The Book of Divine Worship is one of the results of the implementation of the Pastoral Provision of Blessed John Paul II, which he approved in 1980, and which opened the way for Anglicans to enter into full communion with the Catholic Church while maintaining worthy elements of their Anglican heritage. In this brief presentation, we are looking particularly at the Book of Divine Worship as it contains many of those elements, and as part of the Church's response to requests which had come from various corners of Anglicanism, but most especially from some Episcopal clergy in the United States. The initial appeal made to the Holy See included a request for the Catholic ordination of Anglican clergy, with the possibility of dispensations from celibacy for married clergy, which was granted. It included also the request for some sort of parish structure to which the laypeople could belong, which was granted. And it included a request for elements of our Anglican liturgical heritage to be incorporated into a fully Catholic liturgy. This, too, was granted. It is this liturgical aspect of the Pastoral Provision which interests us for the purposes of this presentation. When we made the request for "elements of our liturgical heritage" to be approved, those of us who asked knew very much what was in our minds. In addition to the daily Offices of Morning and Evening Prayer, it was a request for what would be needed for parish life, not only such things as the Rite of Baptism, Matrimony, and Burial of the Dead, but especially it was a request for a fully Catholic rite of the Mass. The liturgical life which had formed us, and which had nurtured in us the desire for full unity with the Catholic Church, had always found its expression in the traditional Missals found in Anglo-catholicism – whether the English Missal (known as the Knott Missal) or the Anglican Missal, or the American Missal – all of which are variations based upon the same principle; namely, the supplementing of the Book of Common Prayer to make it a more Catholic expression of our faith. Although the various Anglican Missals had been developed while we were in a state of separation from the Holy See, nonetheless these developments tended to focus and define our desire for Catholic unity, and so our request was based on our desire to bring this enriched form of Prayer Book worship into the fertile soil of full Catholic communion.
In 1983 a special committee was established by the Holy See, under the jurisdiction of the Sacred Congregation for Sacraments and Divine Worship (as the CDW was called then), in conjunction with the Sacred Congregation for the Doctrine of the Faith. The task of the committee was to propose a liturgical book to be used by the parishes and congregations being established under the terms of the Pastoral Provision. I was privileged to serve on that committee. Then-Archbishop (later Cardinal) Virgilio Noe served as chairman, and there were various liturgists and theologians taking part. I was the only member of the committee who would actually be using the liturgy we were to discuss. As we began our deliberations, it became evident the members of the committee did not all have the same agenda – and that, of course, would not be unexpected. The majority of the membership did not share an Anglican background, and so had not been formed by an Anglican liturgical life – again, that would be expected, and it was perfectly reasonable that the committee membership would be comprised of people from different backgrounds. Within a short time after beginning our work, it became clear that there were three positions developing within the committee. There was the position (certainly my position) that all of the Anglican Missal tradition should be approved; there was the position that none of the Anglican Missal tradition should be approved; and there was the position that we should pick and choose, incorporating bits and pieces of the Book of Common Prayer. The Book of Divine Worship which resulted shows much of the strain we experienced within the committee. It is marked by evidence of necessary compromise and committee decisions. There is some evidence of the Missal tradition; however, there is even more evidence of the desire by many on the committee to jettison that tradition, and to make this a liturgy more contemporary in its style, which meant that much of the source material was taken from the 1979 Book of Common Prayer – a version of the Prayer Book which none of us who had made the initial request had ever even used. In some ways, the Book of Divine Worship is an unsatisfying book, easily criticized by those on both banks of the Tiber. In some important instances, it is incomplete. There is a jarring mixture of linguistic styles within it. It has the feeling of being a "cut and paste" document, because, in a very real sense, it is exactly that. Bits of the 1928 Book of Common Prayer have been joined with pieces of the 1979 Book of Common Prayer. The Offertory Rite from the modern Roman rite has been inserted. The Gregorian Canon has been lifted out of the traditional English Missal, and inserted as an alternate form of the First Eucharistic Prayer, but it bears the marks of some ICEL adaptations in the words of institution, and with the Mysterium Fidei separated from its tradition place.
Even such things as the magnificent Prayer of Humble Access – so much a part of our traditional preparation before receiving Holy Communion – is in a truncated version, quite different from its more traditional and familiar form. A list of the shortcomings of the Book of Divine Worship could go on at some length, but to what end? Its importance is not so much in what it contains; rather, it is important because of what it is. The existence of the Book of Divine Worship, as a fully-approved Catholic liturgy, means that it is – at the very least – a place-holder, a "foot in the door," if you will. For the first time, because of the approval given to the Book of Divine Worship, the mellifluous English translations of Thomas Cranmer were fully incorporated into a liturgy of the Catholic Church. What Dr. Cranmer would think of such a thing, we cannot know; however, although his heretical theology has no place here, his brilliant skills as a translator most certainly do. It is this "Cranmerian" or "Prayer Book" style of English which is perhaps one of the greatest treasures of our Anglican patrimony, and it is what defines the traditional versions of the Anglican Missal. It is what moves the Anglican Missal away from simply being the Extraordinary Form in English, and transforms it into a liturgy which is firmly grounded in the traditional Catholic rite of the Mass, but expressed in a particularly Anglican way, with specific Anglican enhancements. It is this "Prayer Book" style of expression which is basic to the Book of Divine Worship. In fact, the "cut and paste" sections of the Book of Divine Worship are immediately evident, because there are portions of it which depart from this traditional style of English. We should make a special note that it is not simply a matter of including "thee" and "thou" in the text. There is something else about the soaring phrases and time-proven sentences which make them so memorable and so pleasing to the ear. Consider, for instance, the Collect for Purity, one of the opening prayers of the Mass, which has its roots in an ancient collect, but which has been superbly translated by Cranmer: Almighty God, unto whom all hearts are open, all desires known, and from whom no secrets are hid: Cleanse the thoughts of our hearts by the inspiration of thy Holy Spirit, that we may perfectly love thee, and worthily magnify thy holy Name; through Christ our Lord. Amen. Or, even lovelier I think, the Prayer of Humble Access, said just before Holy Communion: We do not presume to come to this thy Table, O merciful Lord, trusting in our own righteousness, but in thy manifold and great mercies. We are not worthy so much as to gather up the crumbs under thy Table. But thou art the same Lord whose property is always to have mercy. Grant us therefore, gracious Lord, so to eat the flesh of thy dear Son Jesus Christ, and to drink his blood, that our sinful bodies may be made clean by his body, and our souls washed through his most precious blood, and that we may evermore dwell in him, and he in us. Amen.
Certainly, the sentiments expressed in these and so many of our traditional prayers make them memorable. But there is more to those prayers than just the thoughts contained in them. There are principles having to do with the particular rhythm of the words, and the cadence of the phrases, which were put into practice and perfected by those who compiled the prayers found in the Book of Divine Worship, and which we consider to be an important part of our patrimony. There is an excellent essay titled "The Prayer Book as Literature," written by Dr. W. K. Lowther Clarke in 1932 and included in his larger work, Liturgy and Worship. In his essay he discusses possible reasons for the beauty of some of the phrases we use in our worship. In part, he says, "A particular theory has recently been propounded to account for the literary qualities of the sixteenth-century Prayer Book, namely, the survival of the cursus, or flow of the cadence in prose. The beauty of Latin prose depended on the arrangement of long and short syllables, especially at the end of the sentence… The cursus had three main forms: planus, with the accent on the second and fifth syllable from the end; tardus, on the third and sixth; and velox, on the second and seventh." Just as music follows certain rules to achieve a beautiful end, so it is with literature. Excellent writing does not consist simply of stringing words together. It involves a rhythm. It shows sensitivity to the zenith of a phrase. It allows for a cadence. In the liturgy, when we think of a prayer as being "beautiful," it describes not only the sentiment it contains, but also the way in which the thought is expressed. This is why so many contemporary prayers are unmemorable. The ancient principle of cursus has been put aside because of the mistaken notion that ignoring it would somehow make prayers clearer. The "Prayer Book style" (if I may call it that) has survived in the Book of Divine Worship, and it is part of the very patrimony being referred to by Pope Benedict XVI in his Apostolic Constitution, Anglicanorum coetibus. In the third section of that Constitution, the Holy Father says, III. Without excluding liturgical celebrations according to the Roman Rite, the Ordinariate has the faculty to celebrate the Holy Eucharist and the other Sacraments, the Liturgy of the Hours and other liturgical celebrations according to the liturgical books proper to the Anglican tradition, which have been approved by the Holy See, so as to maintain the liturgical, spiritual and pastoral traditions of the Anglican Communion within the Catholic Church, as a precious gift nourishing the faith of the members of the Ordinariate and as a treasure to be shared. We should notice an important statement within that section of Anglicanorum coetibus, where it refers to "…the liturgical books proper to the Anglican tradition, which have been approved by the Holy See…" One of the principles expounded by some members of the 1983 committee was a requirement that the only material that could be used in the Book of Divine Worship was material which could be found in a Prayer Book which had been approved by an official Anglican body. It was this (mistaken, I believe) requirement that kept out liturgical material from the traditional Anglican Missals, which had not received such authorization, even though such material was very much a part of Anglican tradition. But Anglicanorum coetibus states clearly that the Ordinariates may use elements of the Anglican tradition "which have been approved by the Holy See," with no reference to previous official Anglican approval.
Now that we are entering the era of the Anglican Ordinariates, we have a unique liturgical opportunity. In fact, although the title of this short presentation is "The Book of Divine Worship: A Catholic Claim to Anglican Patrimony," I think that title might be backwards. In light of what Anglicanorum coetibus is calling for, a more accurate title might be "An Anglican Claim to Catholic Patrimony." In other words, we want – indeed, we need – a fully Catholic and historic liturgy, which can be expressed in a particularly Anglican way. We need a liturgy with its own integrity – not a "cut and paste" effort which attempts to put an "Anglican veneer" on an invented liturgical use. The Book of Divine Worship was a necessary first step towards an authentic Anglican Use liturgy. At the press conference on the day Anglicanorum coetibus was announced to the world, Archbishop DiNoia held up a copy of the Book of Divine Worship and stated that it would be a "template" for the Ordinariate liturgy. But we should not stop with a "first step," nor should we consider a "template" to be a finished product. This liturgical chapter in the Church's history must have its place in the hermeneutic of continuity. Some of us have been using the texts of the Book of the Divine Worship in public worship for a generation. Because our spiritual and liturgical lives were formed by the Anglican Missals of the past, so we have attempted to uphold that important hermeneutic of continuity by conforming the Book of Divine Worship to those Missals as completely as the rubrics would allow. Our efforts are now confirmed by the words of Anglicanorum coetibus itself: that the members of the Ordinariates are "to maintain the liturgical, spiritual and pastoral traditions of the Anglican Communion within the Catholic Church, as a precious gift nourishing the faith of the members of the Ordinariate and as a treasure to be shared." The various editions of the Anglican Missals are undoubtedly part of Anglican tradition, since their very purpose was to enhance and enrich the Prayer Book liturgy, moving it in a more Catholic direction. These Missals were used by Anglo-Catholics within the Anglican Communion throughout the world. Those of us who entered into full communion through Blessed John Paul's Pastoral Provision a generation ago, were using some version of the Anglican Missal up until the time of our reception, and those Anglicans awaiting their reception into the Church through the Ordinariate continue to worship according to a traditional Anglican Missal. Certainly, the Ordinariate Catholics who wish to use the Ordinary Form of the Roman Rite – or even the Extraordinary Form – have full permission to do that. It is stated very clearly in Anglicanorum coetibus, and in fact that is presently the preference in the Personal Ordinariate of Our Lady of Walsingham in England. However, for those who will enter the Ordinariate in the United States, or Canada, or Australia, there is a clear preference for a liturgy which exhibits a hermeneutic of continuity with the historic Missals which have been foundational to the spirituality which has brought us home to the Holy Catholic Church. The Church has called for an Anglican Ordinariate liturgy. We know this liturgy is to have the Book of Divine Worship as its starting point. The Book of Divine Worship is now poised to be enriched and completed by what we have known in the various editions of the Anglican Missal. Therefore, to ignore the Missals in the development of a global Anglican Use liturgy for use in the Personal Ordinariates would be not only a rupture with the past, but it would miss the clear expectation expressed in Anglicanorum coetibus, to maintain those good things from our Anglican heritage which have nurtured our faith.
The eucharistic liturgy is not given to us in scripture. Did Jesus instruct us to attend church, and participate in the Mass, or in an unbloody version of his brutal murder and human sacrifice? Why do we not follow the Sanctuary Service, specified in great detail, in the Old Testament? What changed, exactly, when Jesus cried "It is finished", and the veil separating the Holy and the Most Holy Places in the Tabernacle was rent in twain, from top to bottom, by unseen hands? Consider the Ninth Chapter of the Book of Hebrews. How readest thou? Who possesses veto-power in holy-writ? The power went off for half a minute when I first typed this paragraph. I half expected an unexplainable darkness, accompanied by a great earthquake, with the dead coming forth from their graves. Would this be the Resurrection of the Dead, or would it be a Zombie-Attack like the one seen in 'Legion'? I keep sensing that male and female human physicality is on the verge of being deliberately terminated, and I suspect massive foul-play and nepharious motivations at the highest galactic levels. I just can't seem to embrace the extermination of the human-race, regardless of how much joy I might experience sans corpus. There is an information overload, and a lot of the information is depressing. It takes a lot of work to properly sort through things, and one almost needs to be a professional researcher to get everything straight. There is a cold infowar which could errupt into a hot civil war in the near future. As I keep researching and speculating, my fear level keeps rising. This is not a good sign. I feel less and less inclined to wake people up. I feel more inclined to attempt a top-down transformation of the United Nations, the Secret Government, and the City-States. My mumblings on this web-site are directed toward that end. I don't talk to people in 'real-life' about all of this controversial stuff. I really did want to discuss the true state of affairs of this world, solar system, galaxy, and universe -- in detail, and I was prepared to go into microscopic detail, but this was seemingly not meant to be. I did speak with someone who seemed to be an insider, but they were quite evasive, and they wouldn't answer most of my questions. I enjoyed talking to them, but I didn't trust them. I sensed extreme intelligence and courage, yet I also sensed a very dark past and present. I am more conflicted about this encounter than anyone can possibly imagine. The conversation seems to be completely ended, and I am very fearful regarding what has transpired since we last spoke, and even before that. I am also very fearful regarding the immediate future. Our conversation should've been more open, honest, and detailed. There should've been others involved in this conversation as well. This whole politics, religion, and angelic matter continues to seem very deceptive, manipulative, secretive, and cruel. I'm feeling zero love tonight.
I keep thinking that a proper discussion, of psychology, ethics, politics, and religion -- from a historical and contemporary perspective -- should accompany any 'ascension'. I worry that we might be 'ascending' into a Fourth Dimensional Final Jihad aka the Battle of Armageddon. 'New Bodies' and 'New Race' talk scares the hell out of me. I have an Extermination-Phobia that you wouldn't believe. To whom it may concern: please don't exterminate the human race to save your face. This last sentence is based upon intuition, rather than anything of substance. I just keep thinking that the Original Sin was the Unpardonable Sin, and that Nothing can commute the Torture and Death Sentence Against Humanity -- Even if the Verdict Were Somehow Erroneous, Extreme, or Unjust. Again, this is not based upon anything solid -- but I think about it almost continually. I have tried to think about possibilities and probabilities which most people have never considered -- and some of these seem to be irreverent -- but shouldn't we consider as many possibilities as possible before arriving at the most important conclusions and decisions imaginable -- such as issues which might involve persecution and extermination? I have tried to most closely identify myself with Jesus Christ -- and any Reincarnational Appearances of Michael-Horus-Jesus -- but this path has been most troubling -- because the Traditional Story seems to fall apart. Also, the Lucifer-Satan Story is mostly Non-Existant in the Biblical Cannon. The historical gaps and inconsistencies are gigantic. I have even wondered if Michael-Horus-Jesus is the real rebel in the eyes of the universe -- and I have wondered if the Lucifer figure (and/or Gabriel) has functioned as an enforcer of a hypothetical Torture and Death Sentence against the Human Race. Crucifixes are a clue regarding the true galactic status of Jesus Christ. I'm also wondering if Michael-Horus-Jesus was the Chief Musician in Heaven? Might Michael have also been a Geneticist, Artist, Architect, Writer, etc? Was Jesus merely a sexually repressed weakling, who was mouthy to the powers that be, and got himself crucified? I think the true and full story has been carefully hidden, and replaced with lies. I could go on and on -- but I need to sleep. I'm ready and willing to talk 24/7, but I'm really trying to stop posting. I keep saying this, but then I keep posting. You wouldn't believe the internal war I experience each and every day, and I'm tired of enduring life, rather than living it. Unfortunately, I'm not sensing a lot of love and light in all of this. I suspect that history is worse than we can possibly imagine, and I suspect that a positive and satisfying resolution to the present crisis might not be forthcoming. It's the ancient and galactic issues that worry me the most. I'm numb with worry and grief. I guess I'll just have to talk to myself -- but if anything changes, you know where I live and work, and you have my phone number. Namaste.
1.
http://www.youtube.com/watch?v=b9mFn9EhgU4
(I know someone who, many years ago, looked like the mother to be in 'Legion')  
2.
http://www.youtube.com/watch?v=HO0Wv0ynO9Q
(Here's an interesting take on Jesus and Lucifer! This speaker doesn't seem completely human, does he? I sense that I know this guy! That's what scares me!)
3.
http://www.youtube.com/watch?v=wskTz0HI7oQ&feature=player_embedded
(this helps put this thread into a proper perspective)
The details of my hypothetical Four-Faction Sirius-Egyptian-Roman Empire might be more upsetting and complex than we can possibly imagine. There might be some overlap in the Osiris, Isis, Horus, and Set factions and activities. I suspect that I will be spending the rest of my life attempting to place Grade A Meat on this Speculative Skeleton. Now I'm going to spend a lot of time watching university lectures. I'm going to attempt to make myself more respectable and presentable. I want to try to think in terms of Righteous Kings and Queens. I met a queen-like individual recently, who was quite critical and sharp with me. Perhaps they were a queen! "Queen Bee I Presume?? You say you want me executed??!! Was it something I said???" Anyway, I am interested in the intertwining of the Royal-Model and the Servant-Model, in the context of intertwined Democracy and Theocracy. This is a delicate and volatile balancing-act, to say the least!! I really like the following series of lectures by Keith E. Wrightson (Randolph W. Townsend Jr. Professor of History). He is a scholar of early modern British history. His books, which have been credited for their novel approach to English social and cultural history, include Poverty and Piety in an English Village: Terling, 1525-1700 (co-authored with David Levine), The Making of an Industrial Society. Whickham 1560-1765 (also with Levine), English Society, 1580-1680 and Earthly Necessities. Economic Lives in Early Modern Britain. He is a contributing editor of The Illustrated Dictionary of British History and co-editor of The World We Have Gained: Histories of Population and Social Structure. Essays Presented to Peter Laslett on His 70th Birthday. Wrightson has also contributed chapters to numerous books. Wrightson earned his BA, MA and PhD from Cambridge University and began his teaching career at the University of St. Andrews in Scotland, where he was a lecturer in modern history 1975-1984. He returned to Cambridge in 1984, serving as the University Lecturer in History and later as director of studies in history and a reader in English social history. He became a full professor of social history there in 1998 and joined the Yale faculty a year later. The historian has held visiting professorships at the University of Alberta and the University of Toronto, among others, and has been an invited lecturer at universities and in conferences throughout Europe, Canada, Australia, China, Russia and the United States. He was the James Ford Special Lecturer at the University of Oxford in 1993 and presented the British Academy's Raleigh Lecture in the fall of 2005. At Yale, Wrightson has served as director of undergraduate studies in history and has chaired the Renaissance Studies Program. He has also served on a number of University advisory boards. In 2001, Wrightson was awarded the John Ben Snow Prize, presented by the North American Conference on British Studies. He is a fellow of the Royal Historical Society and the British Academy. He serves on the editorial boards of several scholarly journals.
http://www.yale.edu/history/faculty/wrightson.html
1. Introduction
http://www.youtube.com/watch?v=e3uBi2TZdUY&feature=related
2. The Social Order in the 16th Century
http://www.youtube.com/watch?v=fVErdGUN_Jk&feature=relmfu
3. Households
http://www.youtube.com/watch?v=YxjKJ3JgXvc&feature=relmfu
4. Communities
http://www.youtube.com/watch?v=f-qdApVXVS0&feature=relmfu
5. Countries and Networks
http://www.youtube.com/watch?v=zM6lHNXOvvA&feature=relmfu
6. The Structures of Power
http://www.youtube.com/watch?v=2nfTp0wURtY&feature=relmfu
7. Late Medieval Religion and It's Critics
http://www.youtube.com/watch?v=6kf-GsRGb3Y&feature=relmfu
8. Reformation and Division
http://www.youtube.com/watch?v=koJ6wcHU_Po&feature=relmfu
9. Economic and Social Problems
http://www.youtube.com/watch?v=DPPGtEMQykE&feature=relmfu
10. Papists and Puritans
http://www.youtube.com/watch?v=GPyNc0kd2z4&feature=relmfu
11. The Elizabethan "Monarchical Republic"
http://www.youtube.com/watch?v=hXU8JOkaNdQ&feature=relmfu
12. Economic Expansion
http://www.youtube.com/watch?v=SxDY3zvU0uo&feature=relmfu
13. A Polarizing Society
http://www.youtube.com/watch?v=7tY9mQovGu0&feature=relmfu
14. Witchcraft and Magic
http://www.youtube.com/watch?v=1rHSu2oDZXE&feature=relmfu
15. Crime and the Law
http://www.youtube.com/watch?v=1rHSu2oDZXE&feature=relmfu
16. Popular Protest
http://www.youtube.com/watch?v=iYkKBmnjw_Q&feature=relmfu
17. Education and Literacy
http://www.youtube.com/watch?v=EVOsJ8g4ACE&feature=relmfu
18. Puritans and Arminians
http://www.youtube.com/watch?v=zh-F7Xtc8Wg&feature=relmfu
19. Crown and Political Nation in the Seventeenth Century
http://www.youtube.com/watch?v=5X02qTmUrKI&feature=relmfu
20. Constitutional Revolution and Civil War
http://www.youtube.com/watch?v=qPwuul8J-Os&feature=relmfu
21. Regicide and Republic
http://www.youtube.com/watch?v=v500uw9qnDU&feature=relmfu
22. The Restoration Era
http://www.youtube.com/watch?v=ceFidZi9ge4&feature=relmfu
23. Economic Development
http://www.youtube.com/watch?v=JFwSNmV6Ijw&feature=relmfu
24. Refashioning the State
http://www.youtube.com/watch?v=OTXtUzVKhCI&feature=relmfu
25. Concluding Discussion and Advice on the Examination!
http://www.youtube.com/watch?v=EaZHjqHWnwM&feature=relmfu
IN THE NAME OF JESUS CHRIST, AND WITH THE POWER OF THE HOLY SPIRIT, I COMMAND EVERY WILLFULLY UNRIGHTEOUS AND DEMONIC SPIRIT WITHIN THIS SOLAR SYSTEM, TO PROCEED INTO THE BOTTOMLESS PIT, WITHOUT DELAY. IF MY TIMING IS OFF, PLEASE FORGIVE ME. I LOST MY PROPHECY CHART. IN THE NAME OF JESUS CHRIST, AND WITH THE POWER OF THE HOLY SPIRIT, I CHOOSE TO DO THAT WHICH IS RIGHT. I HAVE MADE A SINCERE EFFORT TO DO THE RIGHT THING WITHIN THIS THREAD, BUT THIS VENTURE HAS LARGELY BEEN IGNORED, WITH VERY LITTLE SERIOUS AND DETAILED DISCUSSION. AS FAR AS I AM CONCERNED, THIS ENDS NOW. I DON'T WISH TO BE CLOSE-MINDED, ARBITRARY, OR SHRILL, BUT CORRUPTION AND VIOLENCE IN THIS SOLAR SYSTEM NEEDS TO END. I HAVE ARGUED AGAINST A GENOCIDAL APOCALYPSE, YET THE HARD-CORE EVIL IN THIS SOLAR SYSTEM MUST BE DEALT WITH IN A DECISIVE MANNER. I AM TIRED OF PLAYING GAMES AND BEATING AROUND THE BURNING BUSH. I REALLY WANT THIS TO BE OVER.
I have passively proposed a solar system human population of eight billion - with four billion living on Earth, and four billion living throughout the rest of the solar system. Half of the Earth human population would live subsurface, and most of the four billion throughout the solar system would live subsurface, for environmental and species-preservation reasons. The 'Elite-Survival' BS needs to cease and desist. We are all in this together. On the other hand, I once again called for the 'removal' of the really nasty spirits from this solar system. I'm a bit flexible regarding the definitions of 'removal' and 'nasty', but I want the violence and corruption in this solar system to stop now. This shrill demand is born of necessity rather than arrogance. I want things to be pristine and perfect in this solar system, and we need to take care of business here and now. Earth cannot be viewed as being separate and distinct from the rest of the solar system. It must be governed as a pluralistically unified-whole. I don't know what the true ET, Hybrid, or Other Than Human situation really is, so I remain open yet wary. I keep guessing and imagining, but that's obviously not the same as knowing. Something significant happened 3 or 4 months ago, but I don't know what, exactly. I have some ideas, which I don't wish to share. I'm also spooked about the supposed DUMB and Tunnel destruction between Virginia and Colorado, as well as supposed goings-on in and around Los Alamos. I still haven't settled down regarding Waco, Oklahoma City, 9/11, Afghanistan, Iraq, Katrina, Haiti, Indonesia, and Fukushima. I don't even want to think about what's next. Disclosure would have to address everything. There would be no such thing as partial disclosure. One thing would quickly lead to another. There are so many fingers in so many holes in the dike. Official disclosure will probably occur after everyone unofficially already knows. I think we are at least half-way through disclosure, but we haven't connected the dots yet. The more dots I connect, the less I like what I see. I need to rewatch 'The Money Masters'. That, and 'The Ring of Power'. Eric Jon Phelps is also quite interesting, regarding who has crashed what, throughout the past few centuries. There are probably some glaring errors, but even if just half of this is true, it is absolutely mind-boggling. The interesting thing is, the more I expose myself to this sort of thing, the less hostile I feel. You'd think it would be just the opposite, wouldn't you? I just want to understand the problems, and solve them, with the least drama and trauma possible. Is there really any way to deal with all of the controversial stuff -- without the alphabet agencies being involved in some way, shape, or form? I doubt it. I just hope that the good agents are winning. This might be an agent's game, after all. Most of the rest of us probably don't have a clue what's really going on. I think we should try to understand, but we should also recognize the limitations of not being insiders. Unfortunately, I suspect that life on the inside is a very distressing and dangerous game.  
I once read a book titled 'Who is the Greatest?' which took issue with all competition. I understand that argument, and I have recently asked if deception and lack of compassion are at the core of competition. This is a central issue. However, there is a high-road version of competition which is very necessary for the proper functioning of the human race. Unfortunately, I haven't figured out how to keep everyone on that high-road. Might this be the Road to Utopia? It's easy to see why people fight with each other. It's easy to see how easy it has probably been to exploit the human race, and how hard it would've been to be perpetually loving and non-exploitive. I have tried to put myself in the shoes of the hypothetical Queen of Heaven and God of This World -- and it has scared the hell out of me. It would be so incredibly easy for things to go so horribly wrong -- even starting out with the best of intentions. I sometimes wonder if there is really any really completely-ignorant-fool proof way to properly run a solar system for any significant length of time. Once one gets past any illusions of a Perfect God in a Perfect Universe -- the Governance Realities are Completely Discouraging. Bertrand Russell spoke of Unyielding Despair. The more I think about Solar System Governance, the more I think that an ongoing Modus Operandi of Incurable Optimism and Unyielding Despair would be unavoidable, and even desirable -- which is why some sort of a Rational and Organized Rotation of Highly Competent Power would be necessary to prevent the Good Intentions of Knights in Shining Armour from Paving the Road to Hell. When we attempt to cast out the existing demons, we need to be very careful that we don't replace them with a new crew who are just as bad or worse than the original demoniacs. If there are several factions fighting for power, they might all be bad! Perhaps the good guys and the bad guys are bad!! I often wonder whether I am good or bad. Really. How many truly righteous individuals are in this solar system? There might not be very many. We might be in a helluva lot of trouble for a very long time. I'm preparing for lifetime after lifetime of trouble. I'm sorry to be negative, but I'm trying to be realistic. When we find out how corrupt and bad things really have been, and are presently, most of us might suffer severe psychological and spiritual problems. I keep thinking that if what I think I want actually gets implemented, that I will not be gloating or jumping up and down. I would frankly be terrified. A lot of religious people have been told lies for thousands of years, and when they find out the truth, a lot of them might go insane. Seriously. I don't have things figured out, but I don't like what I see on the horizon. Things might have to get worse, even if there is a regime change for the better. There might be too much negative momentum to just turn things around in a couple of years. One more thing. In connection with my internet activities, I was told, by someone who should know, that I was lucky to be alive. Perhaps I've done enough damage for one lifetime. Perhaps I really should stop. Now, if you'll excuse me, I will proceed to live my imaginary life in the City of London, living in a 600 square-foot office-apartment, wearing inexpensive suits, taking black-cabs, 1.
http://www.youtube.com/watch?v=7xDcyK1Trvo&feature=related
2.
http://www.youtube.com/watch?v=UffIQIgKMVc&feature=related
working as a writer-consultant, and singing in the St. Paul's Cathedral Choir (hopefully with some limited organ practice time!). In a strange and mystical way, I feel as if I am somehow home. Perhaps this is an appropriate place to finally end this thread. Thank-you all for bearing with me. Namaste and Godspeed! Tally Ho and Geronimo!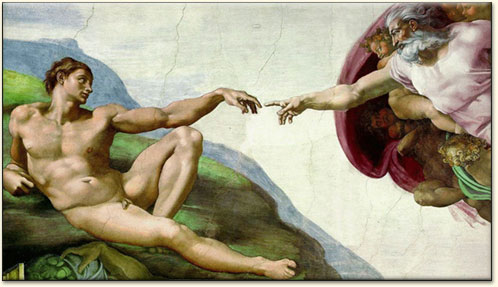 SELF-PORTRAITS? HOW MANY DOCTORS WERE THERE?
WHO? WHO ELSE? ANU? WHO? WHO'S ON FIRST?
Last edited by orthodoxymoron on Wed Dec 16, 2015 3:50 pm; edited 1 time in total