This is a picture I took this weekend in Washington DC while visiting with my youngest son.  This is the corner of the

These are False doors.
It's a tomb.
Where you bury the dead.
Dead ideals and records leading to deeds unimaginable.
Sitting next door is the Department of Justice. 

Decked with the Scales of Justice or balance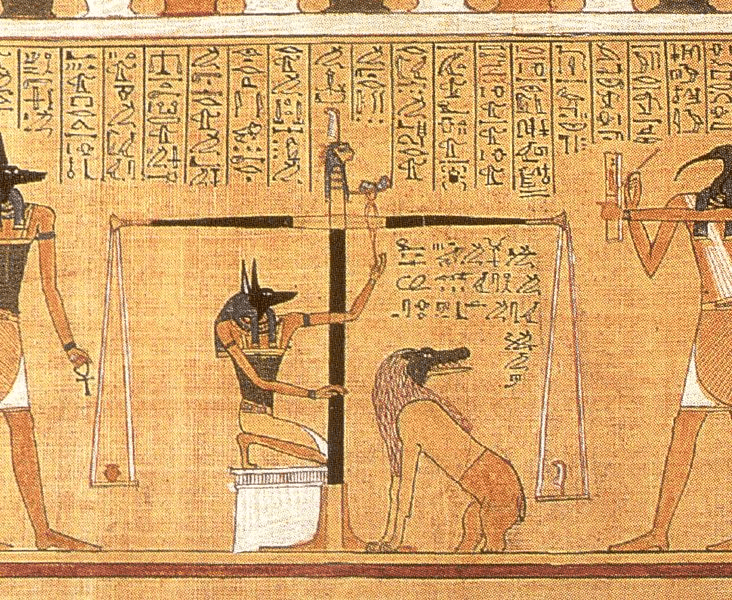 These ideals of "choosing" a God are a bit redundant no?
Often time there is no choice or road for Justice among the dead and dying.
I can attest to that.  I can say I've witnessed and been part of that to the ultimate degree.
Sometimes you don't have a choice as to how things unfold.
Period.
WHAT THEN?
At the Smithsonian Institute of Natural History literally across the street:
Right next to the live butterfly exhibit, where you can watch all kinds of butterfly's hatch from their cocoon sits:
The Egyptian Mummy exhibit where they explain the Afterlife so adored by the Egyptians.  
You can choose a God wisely or unwisely but it does not make a whole lot of difference when you turn to dust and evolve into the afterlife.
Where you go from there is the choice you probably should be concerned with eh?
The rest seems like "archived" data to be processed and possibly judged for it's wisdom no?
I dig the sunglasses the most!