I wonder if they smoke pot inside those piloted asteroids??? Do Dracs and Greys smoke pot??? Do the elites smoke pot on the Darkside of the Moon??? Sorry. I had to ask. I get the sinking-feeling that very few individuals (human and otherwise) appreciate my strange sense of humor.


magamud wrote:
Thank-you magamud. The sad part of my humor is that I think a lot of it is born of catharsis related to exhaustion and despair. It's not a simple, innocent, and happy humor. In a way, it's sort of like war-room or operating-room humor. The 'outsiders' probably don't relate to me -- and I can't be an 'insider' -- so I try to think about 'insider' type things in a reckless and flippant manner -- which often manifests as my strange humor. Here is another example of jaded and cynical humor.

Also, I honestly have no idea about the true state of affairs in the world, solar system, galaxy, and universe -- especially regarding the origin, nature, and destiny of humanity -- and the reality of other than human life throughout the universe. Thinking about important things seems to always be a guessing-game. When I comment and speculate about God and Aliens -- I have no idea who I might be angering. I'm trying to be neutral and questioning -- but my comments, questions, speculation, and humor often sounds hostile and irreverent. I feel perpetually tense and chilled. Thinking about everything important from every conceivable angle seems to make everyone uncomfortable -- including me. I joke about some potentially serious and possibly horrific subjects -- and I'm not sure if this helps or hurts. I guess I've been doing a lot of Vala Mal Doran as Queen of Heaven type modeling -- often trying to imagine what it might be like if I were a modern incarnation of an Ancient Egyptian Queen who might've been involved in genetic-engineering projects, nasty power-struggles, and the writing of sacred and political literature. I sometimes imagine importance because I am so pathetically unimportant. I might be screwed-up, but I still think that my threads might be of great value to the right humans and other than humans -- as provacative study-guides. There's a lot of reflection, pain, and suffering behind my seemingly disrespectful posts.

Imagine that Dr. Mataros character from Earth: Final Conflict reclining on a psychiatrist's couch (with a seatbelt!!) bolted to the outside of Asteroid 243 Ida -- wearing a heavy-duty space-suit -- and talking to various solar system leaders -- while enjoying the view for hours at a time!!! Here is an example of Dr. Mataros exercising Priority-Access to the Deep Underground Base beneath St. Michael's Church (starting at around six-minutes). http://www.youtube.com/watch?v=NaetneQLkr8 I still think that Administration by Questioning via Priority-Access via Cray-Supercomputer via Superluminal InterPlaNet might be a splendiferous modality for a hypothetical Solar System Administrator to 'make their presence known' without 'throwing their weight around' and becoming 'drunk with power'. The Political and Theological Implications and Ramifications of my Conceptualizations and Speculations are MOST Important. I guess I'll just keep reviewing the Archangelic Queens of Heaven and the United States of the Solar System thread -- in perpetuity -- and just see what happens -- or doesn't happen. I'm sorry for the self-centered and sometimes self-important posting-style I employ. This is really a self-help journal. Unfortunately, it's NOT working. It just seems to be making things worse and worse. I'm really too traumatized to be a proper researcher or administrator. I mean well -- but all is not well. I like listening to this sort of thing -- yet I never know how accurate any of it is -- or what hidden agendas might exist:

1. Ralph Ellis (Egypt, the Hyksos, Pharaohs and the Bible) http://www.youtube.com/watch?v=qgodwiVtAHo
2. Ralph Ellis (King Solomon, Hiram Abiff, Cleopatra to Christ) http://www.youtube.com/watch?v=50BZMNhe0j4
3. Manly P. Hall (Astrotheology) http://www.youtube.com/watch?v=95roZ_uHuQs
4. Michael Tsarion (Freemasonry and Judaism) http://www.youtube.com/watch?v=WJKMLDu8-O8
5. Richard C. Hoagland (Dark Mission) http://www.youtube.com/watch?v=ptx7bkGCnhM

I have been somewhat interested in the Latin Mass -- and in the possibility that at least some aspects of this Traditional Mass might go WAY back into Ancient Egypt. I just read the following in an advertisement for Tempest and Exodus by Ralph Ellis:

"Tempest & Exodus proves that all the Judaic religions, including Christianity, were based on an ancient Egyptian ritual. More importantly, perhaps, it also shows that the Egyptians knew of and wrote about the biblical plagues and exodus, and that the Israelites were paid to leave Egypt by the Theban pharaoh Ahmose I."

For the sake of having a Point of Reference, what if one imagined Solomon's Temple as existing in Ancient Egypt (in, under, or around the Pyramids) with the Latin Mass being celebrated within (including the more modern Sacred Classical Music -- including the Pipe-Organ and Gregorian-Chant!!) -- but with the 1928 'Book of Common Prayer' as being the Prayer-Book for Devotional, Theological, and Liturgical Purposes. Then, imagine an Ancient Egyptian Queen involved in this ritual (dressed like Ra in 'Stargate'!!). This is just to give you something to think about!! I doubt that ANYONE has carefully studied ALL of my posts within this Archangelic Queens of Heaven and the United States of the Solar System thread. I really wanted to get involved in rather deep discussions -- but this never really happened -- forcing me to use my imagination to a probably somewhat unhealthy extent.

I have suggested the possibility of the existance of a Reptilian-Human Egyptian-Roman-Nazi Galactic-Empire. Richard Hoagland has spoken of NASA as being essentially run by the Nazis, Masons, and Magicians. I have speculated that the Magicians MIGHT be the Jesuits (or someone similar to them). This would seem to be a Nazi, Mason, Jesuit = German, Egyptian, Roman equivalency. I throw no stones with this line of thinking. What if Nibiru is the Flagship of this Reptilian-Human Egyptian-Roman-Nazi Galactic-Empire -- ruled by a Nazi-Mason-Jesuit Agent-Attorney-Queen??!! What if the nature of the universe makes this sort of thing somewhat inevitable -- if not excusable??!! What if We the People have a really nasty and bad@ss past -- which has been mostly hidden by the PTB of this Hypothetical Empire??!! What if the Best Next Step for Humanity is to Learn and Understand the Truth About Our Past -- and to then refine this Hypothetical Empire into a Kinder and Gentler Version of the Best of the Old and New World Orders -- with the United States of the Solar System as a New Solar System in a Brave New Universe??!! What if the Human Race will simply be lucky to survive the twenty-first century??!! What Would Sherry Shriner Say??!!

I keep thinking about Daniel 8:14 and the 2300 Day-Year Prophecy as describing a Period of Mostly Roman Rule (as we have known it) of Earth (and possibly the entire solar system) -- which MIGHT be ending sometime in this present decade. What if BOTH the Earthly and Heavenly Sanctuaries (this solar system, galaxy, and even the entire universe??) have been undergoing some sort of a Mandated Cleansing Process -- which MIGHT be drawing to a close?? I didn't get this interpretation from anyone. Not even Dr. Desmond Ford or Dr. Erwin Gane. You might wish to read Dr. Ford's 1978 book on Daniel http://www.amazon.com/Daniel-Anvil-Biblical-studies-Desmond/dp/0812701747/ref=sr_1_4?ie=UTF8&qid=1359929729&sr=8-4&keywords=desmond+ford -- and Dr. Gane's 2012 book on Revelation http://www.amazon.com/Trumpet-After-Revelations-Trumpets-Sound/dp/B009JSJVMC/ref=sr_1_2?s=books&ie=UTF8&qid=1359930017&sr=1-2&keywords=erwin+gane+revelation -- not to mention Dr. Ford's 1,000 page Daniel 8:14 The Day of Atonement and the Investigative Judgment http://www.amazon.com/Daniel-The-Atonement-Investigative-Judgment/dp/B002VIBJ7W/ref=sr_1_20?ie=UTF8&qid=1359929932&sr=8-20&keywords=desmond+ford -- as mental and spiritual exercises -- if nothing else. I don't necessarily agree with these materials, but the territory covered and the level of scholarship revealed is something Sirius Researchers MUST Master. Don't try to take short-cuts. It won't work IMHO.

I simply cannot take everything in. I continue to think that if I were an 'insider' I'd probably do pretty much the same thing as I'd be doing as an 'outsider' -- researching and reflecting. Even if I were some sort of a Solar System Administrator -- I'd probably just keep doing what I'm doing now -- with the exception that I'd probably view a lot more U.N. and City-State material and sessions. I keep thinking that the 'Way Things Are' is a corruption of an Idealistic Plan of some sort -- and that once the corruption is removed (or mostly removed) -- and once the Secret Government is made much less 'secret' -- that things might work much better. I might wish to leave most things alone -- and just have a multitude of highly-trained observers making sure that things don't spiral out of control. But really, I am not qualified to properly evaluate Solar System Governance. I'm trying to get up to speed in this regard -- but realistically, literally decades of education and experience would be necessary for me to have even a fighting-chance of knowing what to properly do -- and not do. Siriusly.

I continue to think that those at the Top of the Pyramid of Solar System Governance should NOT have a lifestyle 'higher' than that of the average citizen of the United States of the Solar System. In a very real sense, there shouldn't be Rockefeller-Type individuals running the show (as some sort of a business monopoly). The financial incentives should be minimal. There shouldn't be Heartless Elites looking down their noses at the Commoners. But once again, I don't know what the hell I'm talking about regarding Solar System Governance. Not in this incarnation anyway. But I suspect that at some point in my reincarnational history that things were very different in this regard. Now, I think I'm going to rewatch Close Encounters of the Third Kind. http://www.youtube.com/watch?v=-ggCf7qRmi8 Just remember that if you walk with me on my pseudointellectual-quest that you will be participating in a Spiritual War which you might not be prepared to deal with. But really, I have assumed that 95% of the people (and other than people) who view my tripe are into this madness a lot deeper than I am. I continue to NOT wish to cram this stuff down the throats of the General Public. This is an Acquired Insanity which is NOT for everyone. What Would Nefertiti Say??? What Would Jezebel Say??? What Would Ishtar Say??? What Would the Ashtar Command Say??? Are these names somehow inter-related??? I don't think we have any idea of what we're really dealing with. We often think we have things figured-out when we don't know a damn thing.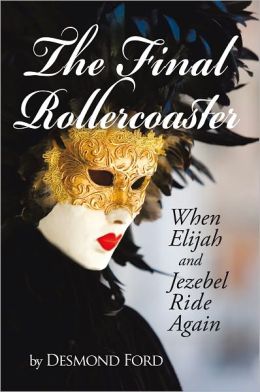 magamud wrote:
Thank-you magamud. I will watch all of the clips you posted sometime today. I like the combination of reading science, theology, political, and science-fiction books -- and then watching documentaries and science-fiction series and movies. I feel like stopping posting every day -- and I have tried to stop dozens of times. Recently, I sensed a warning regarding my posting, but I'm not sure. Something is wrong all the way around -- but I can't quite identify the particulars. The internet seems to have opened a bunch of cans of worms, and there will probably be no peace for quite some time. Perhaps we need a rather mellow Final Jihad -- with no World War III -- where we just fight on the internet. Who knows?? Who cares?? What is the bigger problem -- Ignorance or Apathy?? Frankly my dear -- I Don't Know -- and I Don't Care!! I just don't know what I'm supposed to be doing -- or not doing. It is sometimes implied that I don't believe the Bible -- but the real problem seems to be that I DO believe the Bible -- but that I am VERY conflicted regarding interpretation -- and regarding how to spread the Joy. But when I take the Bible seriously -- dozens of cans of worms emerge from my efforts -- which makes me wonder if I should just shut-up and go to church??!! But which church?? Should I take the Old Testament Ethics and Modus Operandi as My Marching Orders?? Should I identify with Judaism?? Roman Catholicism?? Anglicanism?? Adventism?? Should I join the Masons?? Should I deeply study Egypt, Rome, and Germany??? Which way am I supposed to jump??

I suspect that in antiquity that I was something other than a Human-Being -- and that I was involved in some Very Nasty Star Wars. Governance and Religion would be completely different in such a context -- wouldn't it?? Should I somehow try to apply Then to Now?? I seem to presently identify with no individuals and no organizations. I seem to be going my own way -- which seems to NOT resonate with anyone. I've needled the Jesuits -- to a limited extent -- but I have NO idea how seriously they take such things. A few years ago -- I'd probably have been short-order toast very quickly -- and I'm NOT kidding. I have NO idea what the agendas are these days -- hidden or otherwise. Should I identify most closely with the hypothetical Nazi-Mason-Jesuit Agent-Attorney-Queen I keep wondering about?? Should I think in terms of seeking to become a Local Manager of a Galactic Empire -- at least in my next incarnation?? Should I try to save or enslave Humanity?? Who's side am I REALLY on -- over the past few incarnations?? And what about in antiquity?? Which soul am I?? Am I a soul of note -- or am I just another disembodied spirit when I kick the bucket?? Damned if I know. I have a Love-Hate Relationship with Ellen White and the Seventh-day Adventist Church. I haven't attended for a very long time -- but I continue to think that organization contains some of the best theological minds -- even if they turn out to be Masons or Jesuits in some sort of a British-Israel Conspiracy. I simply value original thought and meticulous scholarship -- regardless of any hidden-agendas and/or character-flaws.

Please consider purchasing this 2 DVD examination of the Apostle's Creed http://www.amazon.com/Apostles-Creed-Dr-Timothy-George/dp/B001TPXBHE/ref=sr_1_cc_3?s=aps&ie=UTF8&qid=1360005567&sr=1-3-catcorr&keywords=apostles+creed+video Then, imagine the interviews being conducted in or around the City of London. As you may have noticed, I keep gravitating toward London and toward the Queen-Theme. I don't think this is a Random Act of Insanity. I think that a basic understanding of Christian Theology is essential to a proper study of the fringe and esoteric material. I really do. Once again -- Don't Take Short-Cuts. I have provided a rather upsetting mixture of source material in my threads. I'm more of a facilitator than I am a scholar or leader. If you watch those DVD's -- please watch them several times -- and read between the lines. Consider Bible-Study as being sort of a Bible-Code activity -- where you experience the Eureka Phenomenon -- which might often be somewhat heretical in nature. I continue to lean toward being Liturgically-Conservative and Theologically-Liberal -- BUT with Doing Theology in the most scholarly and respectful manner imaginable. Do you see my point??? Back to the Dr. Mataros as Solar System Administrator Imagery!! Imagine Dr. Mataros addressing an incompetent statesman in the following questioning manner: "Mr. Prime-Minister, tell me, are you stoned -- or are you just plain stupid???"

Another thing about England. Jordan Maxwell said that he is afraid of English Freemasonry -- but not American Freemasonry. Could this be because English Freemasonry is at the Top of the Masonic Pyramid -- and in direct contact with the HYPOTHETICAL Reptilian-Human Egyptian-Roman-Nazi Galactic-Empire I have recently been speculating about?? I'm NOT throwing stones with this sort of thing. I am merely wondering how strange and dark this universe might be?! When the Book of Revelation speaks of a 'Dragon' as being IN Heaven -- was the author trying to tell us something about the nature of the universe?? What if Humanity is an unwelcome addition to the universal family??? There is a Carl Sagan video titled The Universe was not Made for Us. Might this video title contain a double-meaning?? What ancient Deals with the Devil might've been made (of necessity) just to keep the Human Race alive??? I keep thinking that politicians and theologians have lied to us to keep us from going insane. The difference now might be a new brash and honest generation of young-people who might be able to handle the truth. I see evidence of this everywhere. However, I still see the Info-War as potentially causing many people to go insane and/or to commit suicide. We should be extremely careful. I keep wondering if a Solar System Administrator would have to wear their Draconian-Reptilian Body to attend certain Galactic Gatherings -- where Humans might not be welcome -- in the Council of Thuban perhaps??!! What are the implications and ramifications of Eating One's Dragon??!! You Are What You Eat!! I continue to speculate that we've had an Other-Than-Human One-World Government and possibly a One Solar-System Government for thousands of years -- and that a Human One-World-Government and Human Solar System might not be tolerated by the Galactic PTB. Would a United States of the Solar System be a Human Solar System OR would there still be an Other-Than-Human Component at the Top of the Pyramid?? You might wish to check-out www.nesarasucks.com It seems to be blocked with the Library WiFi that I'm using. This is a Sherry Shriner site. Need I say more?? Check this out!! http://nesaranews.blogspot.com/


magamud wrote:Crystal City Fraud

http://www.crystalcityfraud.com

I will ascend into heaven, I will exalt my throne above the stars of God: I will sit also upon the mount of the congregation, in the sides of the North..I will ascend above the heights of the clouds; I will be like the Most High...
.......Yet thou shalt be brought down to hell, to the sides of the pit.

Isaiah 14:13b-15

Many of those adept in the occult at the very highest levels have been invited to this city of rainbow, crystals and gold. It is an ancient secret. There are portals on the earth that allow humans access to this city.

     One such portal is alleged to be located in the Supreme Court Building of Belgium. It is called The Palace of Justice in English and in French The Palais de Justice. It is the Supreme Court Building for Brussels, Belgium

The infamous B.E.A.S.T. computer is also alleged to be located in Brussels, although rumors speculate it has been moved to N.O.R.A.D. in Colorado.

      Remember that Satan said, he would build his Throne in the sides of The North above the mount of the congregation.  Is that Crystal City they have seen in space in the North brilliantly lit up with the colors of the rainbow?

    In Isaiah 45 verse 7 it says:
     
I form the light,  and create darkness: I make peace, and create evil: I the LORD do all these things.
   May be this will be part of the strong delusion sent from God

   Remember God's City will come down and hang above Jerusalem after the 1000 year  Millennial Reign of Christ. Crystal City is Satan's Counterfeit for what God is going to do. Now do you see, why he has a Crystal City to come first, to fool people into thinking he really is God!
Last edited by orthodoxymoron on Tue Feb 09, 2016 1:55 pm; edited 2 times in total