A relative of mine had a bad fall. They were badly bruised -- but no broken bones. What troubles me particularly is that they felt as if they had been pushed. They didn't suggest that they had been pushed -- but it just felt that way to them. This happened at approximately the same time as someone was snooping around my house. Plus, my computer has been acting funny lately. Is something a brewing?? I suspect that anyone who is not 'morally-bankrupt' will be cracked-down upon in the near-future -- but defining 'morally-bankrupt' might require another Vatican Council. That's all I'm going to say about that.
What if a United States of the Solar System were essentially a big-business -- where appearances were everything -- and the bottom-line were the bottom-line -- such that everyone ultimately benefitted equally?? I'm not suggesting no competition -- just responsible and compassionate competition. Business doesn't have to be bad -- does it?? If appearances are appealing (inside and outside) -- that isn't so bad -- is it?? No pollution. No war. No poverty. No starvation. No terrorism. Get the picture?? If the bottom-line is maximized for everyone -- that isn't so bad -- is it?? A Solar System Supreme Court of Two-Hundred Super-Justices wouldn't be so bad -- would it?? Ten-Thousand Solar System Representatives with PhD's in Solar System Governance wouldn't be so bad -- would it?? Mind you -- my internet posting has mostly been spontaneous and impulsive -- with no coaching or research-teams. I have modeled contrarian-concepts to make all of us think about the most important subjects imaginable -- yet I have experienced a very cool (and even cold) reception (on the internet and in real-life). I haven't been kidding about the physical, mental, spiritual, and emotional trauma I have experienced (seemingly as a result of my internet activities).
My plans are to just finish transferring most of the other USSS thread to this one -- and do some minor editing and commenting. When I finish -- I MIGHT try to write a somewhat unrelated science-fiction book -- but I don't know about that. I've previously requested that those in the know might somehow interact with what I've posted -- resulting in some sort of a book -- or something. I've stated that I simply don't know how sensitive this stuff really is -- and I don't know how close to the mark I've been. I don't know about timing, publishing, marketing, etc, etc, etc. I'd really like to see some of this stuff in some sort of a sci-fi series -- if and only if it were done properly -- which is probably an impossibility. I'd obviously like to make a buck -- but not a fast-buck -- if you know what I mean. I've stated that most of any profit should go to worthy charity -- and I mean it.
This stuff is really scaring me -- and wearing me out. I might take a break for a week or two -- but I'm not sure. I just want to finish the transfer thing -- leave it at that -- and just move on. This angelic and archangelic thing is really creeping me out. The implications, ramifications, and possibilities are too much for me to contemplate -- and I certainly do not wish to end-up in the Bethesda Naval Hospital -- if you know what I mean. It's been a somewhat wild and fun ride -- but it probably needs to end. I think I just need to let things settle -- while I watch. I continue to be wary of 'disclosure', 'regime-change', 'reset', 'waking people up', etc, etc, etc. Over-correction could screw us worse than no-correction. I'm very suspicious of everyone and everything -- especially at the highest-levels. I think everyone is corruptible -- including me. I don't trust myself. Hell, I don't even like myself. I don't seem to be alone in this regard. Perhaps it really is time for me to move on -- and beyond -- if you know what I mean.
What if the gods you have been serving for thousands of years hate me -- and hate you?? I don't absolutely know this to be the case -- but it's certainly something worth considering very carefully. Consider watching the movies
John Hus
http://www.youtube.com/watch?v=95wZkLvBhCI
and
Martin Luther
.
http://www.youtube.com/watch?v=xc6Ci_V23oE
Consider the words to Martin Luther's
A Mighty Fortress
.
http://www.youtube.com/watch?v=ADamVJaXZMg
On the other hand -- there might not be a damn thing anyone can do about it -- whether anyone likes the way things are -- or not. I'm not fundamentally hostile or rebellious toward authority and/or divinity -- but I've got a bad taste in my mouth regarding how things work in the world -- and I can't imagine that the gods and goddesses are powerless to properly deal with how bad things often are. My current theory is that things are the way they are because they are intended to be that way -- by the powers that be -- at the highest levels. There might be legitimate reasons for the madness -- or simply rationalizations and excuses by the mad. What factors might cause one to be angry, jealous, and vengeful?? I'm not being sarcastic. I really don't think we understand the underlying factors regarding why things are the way they are -- going way, way, way back into antiquity.
A mighty fortress is our God, a bulwark never failing;
Our helper He, amid the flood of mortal ills prevailing:
For still our ancient foe doth seek to work us woe;
His craft and power are great, and, armed with cruel hate,
On earth is not his equal.
Did we in our own strength confide, our striving would be losing;
Were not the right Man on our side, the Man of God's own choosing:
Dost ask who that may be? Christ Jesus, it is He;
Lord Sabaoth, His Name, from age to age the same,
And He must win the battle.
And though this world, with devils filled, should threaten to undo us,
We will not fear, for God hath willed His truth to triumph through us:
The Prince of Darkness grim, we tremble not for him;
His rage we can endure, for lo, his doom is sure,
One little word shall fell him.
That word above all earthly powers, no thanks to them, abideth;
The Spirit and the gifts are ours through Him Who with us sideth:
Let goods and kindred go, this mortal life also;
The body they may kill: God's truth abideth still,
His kingdom is forever.
Alternate translation:
A mighty fortress is our God, a trusty shield and weapon;
He helps us free from every need that hath us now overtaken.
The old evil foe now means deadly woe; deep guile and great might
Are his dread arms in fight; on Earth is not his equal.
With might of ours can naught be done, soon were our loss effected;
But for us fights the Valiant One, whom God Himself elected.
Ask ye, who is this? Jesus Christ it is.
Of Sabbath Lord, and there's none other God;
He holds the field forever.
Though devils all the world should fill, all eager to devour us.
We tremble not, we fear no ill, they shall not overpower us.
This world's prince may still scowl fierce as he will,
He can harm us none, he's judged; the deed is done;
One little word can fell him.
The Word they still shall let remain nor any thanks have for it;
He's by our side upon the plain with His good gifts and Spirit.
And take they our life, goods, fame, child and wife,
Let these all be gone, they yet have nothing won;
The Kingdom ours remaineth.
It has been suggested by more than one
Friend of Job
that I am possessed. I could just feel the love emanating from within these helpful souls. I wonder who might've suggested this to them?? I certainly gave no evidence of such a state of being. I'm frankly sick and tired of the little
Secret Agent Network of Family and Friends of Those in the Know
. You don't deceive me one little bit -- and you certainly do not impress me. I intended to be helpful and solution-oriented -- but you all have caused me to have somewhat of a change of heart. I'll go through the motions by completing the transfer and editing of this thread -- and then I think I might simply prefer to watch and learn -- without saying or doing anything whatsoever. I have NEVER done anything which might invite possession. EVER. On the other hand -- I think I have REALLY angered the Solar System Powers That Be (of all factions) -- and I truly believe that I have been supernaturally targeted -- to reign me in -- and to teach me a lesson. One should be satisfied, compliant, and contrite regarding where they have been placed in life -- right?? As rebellious souls seek to rise in life -- they are systematically beaten back down -- sort of like cutting down the tall-grass with a machete. Despite my speculation and modeling -- I simply wish for things to make sense -- and to work out well for all concerned.
I've identified with Michael in my modeling -- but I really don't think that's who I am on a soul (or reincarnational) basis. I've also been somewhat accusatory and critical of Lucifer (and even Gabriel) but I certainly do not know the inside-story. I continue to suspect that Michael got deposed and demoted in the Garden of Eden -- and that Lucifer has been ruling Earth as the God of This World -- taking orders from Gabriel (who I speculate might rule from beyond this world -- possibly as the Queen of Heaven -- but I truly don't know what the truth is in this regard). The standard answers simply stopped making sense to me. You can fool all of the people some of the time -- including Completely Ignorant Fools -- but sooner or later they ask one too many questions -- and the house of cards begins to collapse. I've played along for decades -- and in many respects I still play along. I go way out of my way to NOT be a problem -- even if it doesn't seem like it. You really would not wish to witness me going out of my way to be a problem. It certainly would NOT be a pretty sight.
In
Earth: Final Conflict
what if Majel is the equivalent of Michael?? What Would Majel Roddenberry Say?? What if Zo'or is the equivalent of Gabriel?? What if Da'an is the equivalent of Lucifer?? What if Majel got deposed by Zo'or and Da'an (even though the script doesn't read quite that way)?? Please try to integrate the theological perspectives I've suggested into the science-fiction programs I've identified. This helps to make up for a decided lack of theological discourse and discussion in Hollywood productions. Da'an seems to be sort of a mediator between Zo'or and Humanity. Think about it. But remember the episode with the crazy prisoner who was programmed to destroy threats to humanity -- and he was trying to kill Da'an!!! Also, remember the suprise ending in
Angels and Demons
-- especially regarding the
Camerlengo
. Things aren't always what they seem.
In fact, what if ALL of the present Earth Humanity rebelled against their Creator in the Garden of Eden?? What if ALL of the Human Beings who were loyal to God are living on another planet (or planets)?? What if there will be weeping, wailing, and gnashing of teeth when a Rebellious Earth Humanity sees what Those Who Were Loyal to God got??!! What if VERY FEW Earth Humans will be able to enter into these Heavenly Sanctuaries and Heavenly Mansions??!! What if Jesus wasn't kidding when he described the conditions and requirements concerning entering into the Kingdom of Heaven?? Do You Feel Lucky?? What if Da'an essentially communicated the message of Majel -- yet had a VERY different agenda?? Once again, things might not be what they seem to be -- on many levels. What if I wish to help Earth Humanity -- yet subconsciously I consider humanity to be problematic-rebels -- going way, way, way back to Bad-Experiences in the Garden of Eden?? I keep wondering why 'they' won't officially tell me who I am -- if I'm just a Completely Ignorant Fool?! What if that's a cover I don't even know about?! You know -- assign some Bad@ss entity to me -- to keep me screwed-up, miserable, stupid, goofy, and under the radar?! Surprisingly, that wouldn't surprise me one little bit. What if I'm somewhat similar to 'Toothless George' (the goofy adopted son of Dr. John Harvey Kellogg in
The Road to Wellville
)??!!
What if there is Real-Substance to Original-Sin -- but in ways very different from that of Roman Catholic Theology??!! I think the Pope Emeritus knows what I'm talking about. I think there's very, very little that the Top Vatican People can say about what they REALLY know -- and probably for legitimate and illegitimate reasons. BTW -- I really do intend to read
Jesus of Nazareth
by Pope Benedict XVI. I appreciate his call for renewed Biblical and Theological Studies -- and for permitting a wider use of the Traditional Latin Mass -- even though I continue to have huge problems with Roman Catholicism -- Pre and Post Vatican II. I simply choose to be a Christian which probably 95% of Protestants and Catholics would strongly object to. I'm NOT attempting to win any popularity contests -- and I am NOT following anyone's marching orders. I can't even seem to follow my OWN marching-orders...
Consider reading The
Church Undivided
by Victor Gaetan -- in the May/June 2013 issue of
Foreign Affairs
.
http://www.foreignaffairs.com/articles/139114/victor-gaetan/the-church-undivided#
The Vatican is very skilled at releasing very carefully worded articles, statements, homilies, etc. I hate to put it so bluntly -- but they are sort of
Attorneys for Jesus!!
Arguing with the Princes of the Church is probably about as difficult and futile as arging with a Zealous Seventh-day Adventist. A high-ranking Episcopal clergyman counciled a fellow clergyman to "Never Argue with a Seventh-day Adventist!!" I was present when these words of wisdom were spoken!! Was it Art Linkletter who asked a child what a Seventh-day Adventist was (on live national television)?? The child exlaimed that "They Don't Eat Meat -- and They Hate Catholics!!" Kids say the darndest things!! I often feel as if I am a Backslidden
Seventh-day Sedevacantist!!
I still think that getting the Archangelic-Matter sraight is essential to getting everything else straight -- but this might require a HUGE amount of proper research and reflection -- and we might not be happy with the results. I tend to think that too many people have too much to lose for the truth, the whole truth, and nothing but the truth to ever emerge. Beware of diversion and deception. I tend to think that this solar system is so riddled with lies -- that Truth is Public Enemy Number One. Sometimes I think I might be Number Two. Sometimes I feel like Number One and Number Two. Get It??!!
Don't forget to watch the classic
Pilgrims Progress
.
http://www.youtube.com/watch?v=RATr6haxDmM
I continue to think that we should consider the madness from the general context of Christianity. All of the details might not be error-free -- but we need the principles, concepts, and lessons learned from a VERY painful church-history. I continue to think that it is possible to save the church, the world, and humanity.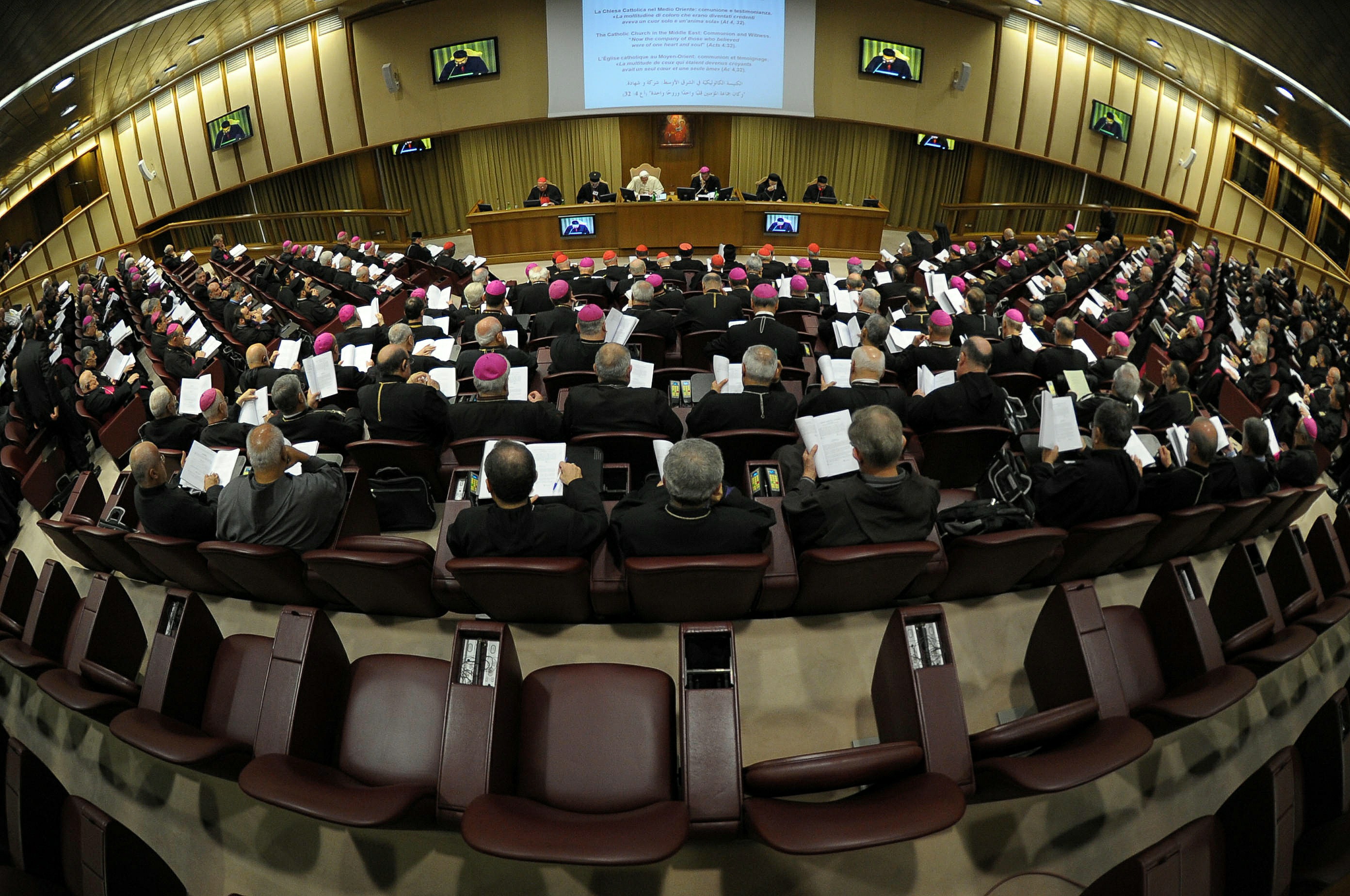 http://www.youtube.com/watch?v=AKF4Lmt3NsM
Consider placing Astronomy at the center of a multidisciplinary study of Science, Governance, Religion, and Science-Fiction.