Good evening fellow solar system citizens.
I like the general direction of this thread, yet I think that others will perfect the general idea. This really is only the beginning. It's sort of fun to brainstorm - but this approach does have it's limitations. I don't like to keep repeating things - yet this is how learning takes place. Sometimes, to undo - one must overdo. Again - I don't know what the true state of affairs really are. I don't know how close to the edge I really am. I don't know how close to the edge, the human race really is. I don't feel well and happy, at all. I keep trying to break through into the sunshine - yet it never quite happens. This is sort of a sad road - despite my attempted idealism. I continue to think that this thread is more of a study-guide, than anything else. It's not so much what I think. It's what YOU think as YOU watch the links, read my comments, and the comments of others. This thread jumps around a lot. At times it is whining and shrill (probably most of the time). I really don't know when I am helping, and when I am hurting. I don't know when I go too far - or not far enough. I have no idea. I just feel compelled to try to keep dealing with all of this - even though it never really seems to help - me, or anyone else - despite the occasional encouragement. I suspect that if everything went in the direction of this thread, that I still wouldn't be happy. I'd find something else to complain and crusade about. I keep feeling like I can never, ever be happy. Something will always be majorly wrong. I just watched tonight's episode of 'V' - and I had mixed feelings. I appreciate the down to earth sci-fi - which touches upon some of the things I have been researching - but so much of the show has been Hollywood arguing and violence as usual. When I watched the previews for other shows, during the commercial breaks, it was mostly irresponsible sex and gratuitous violence. There are so many put-downs and sarcastic comments. It all really made me sick tonight. I watch very little television. I bought my little TV just so I could watch 'V' - and that's about all I have watched. I doubt that the Powers That Be are concerned about social unrest and violence. If they were - they would eliminate 90% of the arguing and violence in motion pictures and television programs. The truth is - they don't give a damn. They want us to fight with each other. They want us to fight with them. Then they can really crack down on us. They listen to our phone-calls. They search our homes, without warrants. Our lives are open books - for our protection - of course. Well - get rid of 90% of irresponsible sex and gratutitous violence from ALL media outlets if you bastards are worried about our world going to hell. Oh - I forgot - you don't give a damn. Do you? So, there is a bit of Bertrand Russell's 'unyielding despair' in all of this. I really suspect that this thing might be more about survival, than anything else. But I would like to live in a kinder and gentler purgatory! Does that sound too harsh and ungrateful for the present world situation? I'm trying to simultaneously be a realist and an idealist. I don't wish to create false-hopes or make false-promises. I see a difficult future for humanity in this solar system. I have no clue what the situation might be for various 'spiritual' beings and 'alien' races. I truly see through a glass darkly. But I truly desire that things work out well for everyone - progressive and regressive - human and otherwise. We all need to be free - responsibly.
Good night. God bless you. And God bless the United States --- of the Solar System.
I hate to be repetitious - but I am really liking reading books by Father Malachi Martin - while listening to Latin Masses.
http://www.youtube.com/watch?v=enWiFcsBqIE
There is something really cool about the geopolitical intrigue of the Roman Catholic Church. I just wish they could eliminate all of the creepy and corrupt aspects. That part I hate. But really - politics is religion - and religion is politics. I obviously desire sweeping reforms in the church - so the Martin books really have my attention. They make me realize how little I know about a lot of things. I also like listening to people like Jordan Maxwell and Alex Collier - who have Roman Catholic backgrounds. I don't think people should sell-out to the system - but I don't think they should ignore it, either. Be very careful if you read 'Hostage to the Devil'. Possession is possible - just by reading the book. You wouldn't believe who told me that. I just have to keep thinking lofty thoughts regarding what an ideal church might be like. I think there are literally tens of millions of church reformers around the world. I think this is a worthy cause - but even if the church were ideal - people would still try to reform it! I also have to keep thinking about what an ideal church/state situation might be - regarding solar system governance. I realize that this is a hugely problematic area of study - but I do think that it needs to be carefully and prayerfully addressed. The consequences of getting it wrong are beyond comprehension. This thread is a laboratory for this sort of thing. We really do have to keep considering all of the possibilities - all of the time. We seem to be in Purgatory - and on the brink of Heaven or Hell. What if a Namaste Constitutional Responsible Freedom United States of the Solar System were centered in Vatican City? Now wouldn't that be a hornet's nest?????!!!!!! What if Rome fully embraced this thread - in letter and spirit??????!!!!! As outrageous as this sounds - I am finding myself conceptualizing such a possibility!!!!!! The smoke is just pouring out of my ears!!!!! I need to take a nice break - and pull my hair out!!!!!!! Then I'll read the previous post outloud - one more time. I'm going to read it outloud every single day - as a mental and spiritual exercise. It's AMAZING what one thinks of, while doing this little exercise!! It gets easier and more productive - each time you recite these posts!! Try listening to a Latin Mass while doing this!
http://www.youtube.com/watch?v=enWiFcsBqIE
What if there were 2,000 USSS representatives in Vatican City, 2,000 USSS representatives at St. Mary's Cathedral in San Francisco, 2,000 USSS representatives in the City of London, 2,000 USSS representatives in Washington D.C., and 2,000 USSS representatives on the USSS Namaste (mobile meeting place - formerly known as Phobos)????!!!! These possibilities are really just arbitrary. What about locations in China, Russia, the Middle East, Australia, Africa, South America, Venus, Mars, etc? Perhaps the whole thing could be electronic - with no physical presence at all. I really need feedback on all of this - both pro and con. This is a continuing experiment. Now I need to get back to pulling my hair out!!!!! You ET's, UN, and City-State people must HATE me with a passion!!! Maybe you would all like to join me in a minute of silence - and pull your hair out too!!!!!!! What would the Nibiruans say? I still don't know what's really going on - but I am trying to consider what might be some positive next steps for Earth Humanity. I suspect quite a horrible secret past - but I certainly don't know the particulars. I also suspect that quite a few top-level Roman Catholics know exactly what is going on in this universe - but they are obviously not at liberty to blurt-out the truth, the whole truth, and nothing but the truth. If they did that - God probably wouldn't even be able to help them. Here is a positive and interesting look at the Vatican.
http://www.youtube.com/watch?v=Svaxr4erV_Q&feature=fvwrel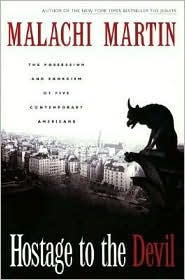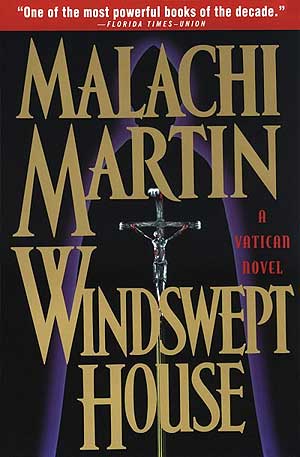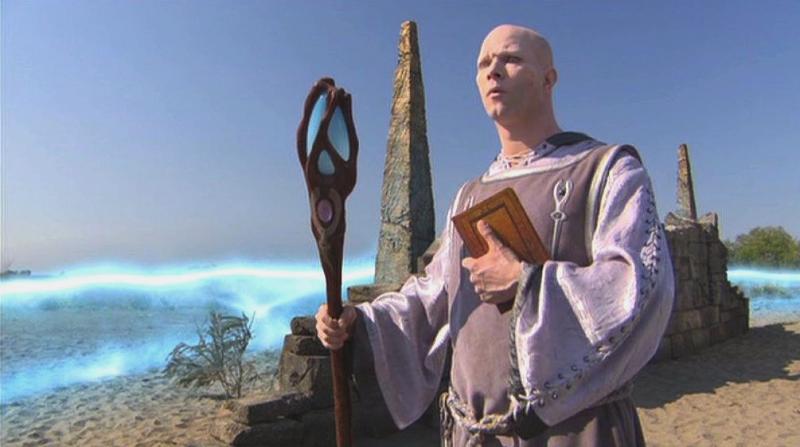 The bottom-line is that I would like for things to work out well for all concerned - if that is at all possible. At this point, I don't really have an enemies list. I even have hope for those who are supposed to be my arch-enemies. Hell - I even have hope for myself. I obviously believe in justice - but I do not believe in cruel and unusual punishment. On the other hand - there may be thousands of years of some very negative karmic debt to deal with - some of which might be my own. I don't know what to do. I just want to do the right thing - whatever the hell that is. I might even negotiate with the most dangerous beings - if I knew that I wouldn't be lured into their web - and eaten alive. It seems as though we really need to look into antiquity, to understand what is really going on in this solar system. Atlantis, Babylon, Egypt, Greece, and Rome may have more to do with our modern lives than we think. Take a long, hard look at the City States. This may be the generation who really needs to understand who we really are, and where we have really been - so as to be able to take the most rational next step - even if it is a painful step.
This might be a good time to rewatch:
1. 'The Secret History of America's Beginnings'
a. 'The New Atlantis'
http://video.google.com/videoplay?docid=-5475768478934201793#docid=5498106693746597344
b. 'Riddles in Stone'
http://video.google.com/videoplay?docid=-5475768478934201793#docid=-3924304351562745462
c. 'Eye of the Phoenix: Secrets of the Dollar Bill'
http://video.google.com/videoplay?docid=-5475768478934201793#
2. 'The Ring of Power'
http://video.google.com/videoplay?docid=4675077383139148549#
3. 'The Money Masters'
http://video.google.com/videoplay?docid=-515319560256183936#
4. 'Satan, the Beast, and the False Prophet' (20+ parts)
http://www.youtube.com/watch?v=A4XvotlAzrQ
I don't know how accurate these videos are - but I find them to be quite interesting. They really make my head spin - and I am being pulled in so many directions - that I am having a hard time keeping my head screwed on straight. I like all of this - in a morbidly curious and masochistic sense - but then I'm a bit different. Whatever turns you on...
Is Humanity becoming stronger - or are we coming apart at the seams? Is there a 'Civilization Index'? If there isn't - there should be. I get the feeling that things could go in a lot of different directions, at this point. There has never been so much promise for humanity - or so much danger. We really seem to be on the brink of unimaginable greatness - or utter destruction. Which is it going to be? Where are we really at? What is the true state of affairs? Is China and North Korea going to band together to attempt to kick the West's @$$? I think they're smarter than that. I really think that the brinksmanship of the Cuban Missile Crisis is obsolete. We can do better than that. But how do we really get the Weapons of Mass Destruction Demon exorcised from the Human Race? Perhaps the WMD's should only be kept in readiness to defend the Solar System from possible threats to humanity. Obviously, I don't know the true State of the Universe - so I don't know if credible threats to the solar system actually exist. I think we really need to figure out a way to not have the WMD's aimed or directed toward each other. We are all brothers and sisters. Perhaps if we travelled more, did more business together, married each other, etc. - we would be less likely to exterminate each other. I continue to think that representatives of the 150 largest countries (by population) should meet face to face with each other around the clock (in shifts, of course) to work out various problems, as they arise - in real time - with no delay. Why do we often act as though we are in dire need of a laxative? We need to stop listening to the war-mongers among us - and start listening to the peace-makers. War Should Be Illegal. War is a Sin. War is Not Honorable. War is Reprehensible. Namaste to the People of the World.
Thank-you for the words and music, Floyd. I tend to equate 'Mother Earth' with the 'Other Than Human Presence' - and I tend to see both good and evil in this presence. I also tend to equate 'Earth Changes' with the 'Unnatural Acts of the God of This World' rather than with completely natural occurrences. But I think we have mostly been screwing ourselves. If we have been taken advantage of - we have made it way too easy for the so-called 'regressives'. We're pretty 'regressive' all by ourselves. I tend to like the idea of everyone living much simpler lives, with much smaller carbon footprints. We should spend a lot more time obtaining the spiritual benefits of pure science - than we spend reaping the whirlwind of irresponsible and destructive applied science. If something doesn't ultimately benefit everyone - we shouldn't do it. I support constructive competition as an expression of responsible freedom - but we need to make damn sure that we're not pooping on our porch. Sometimes I think we should live more like the Amish or like Monks - but please let me keep my computer and fast-internet connection!
1.
http://www.youtube.com/watch?v=90ELleCQvew
2.
http://www.youtube.com/watch?v=YTB4kg4YFMs
"The Light of Life" [This chapter (pgs. 463-469) is based on John 8-59; 9.] taken from 'The Desire of Ages' by Ellen White.
Then spake Jesus again unto them, saying, I am the light of the world: he that followeth Me shall not walk in darkness, but shall have the light of life."
When He spoke these words, Jesus was in the court of the temple specially connected with the services of the Feast of Tabernacles. In the center of this court rose two lofty standards, supporting lampstands of great size. After the evening sacrifice, all the lamps were kindled, shedding their light over Jerusalem. This ceremony was in commemoration of the pillar of light that guided Israel in the desert, and was also regarded as pointing to the coming of the Messiah. At evening when the lamps were lighted, the court was a scene of great rejoicing. Gray-haired men, the priests of the temple and the rulers of the people, united in the festive dances to the sound of instrumental music and the chants of the Levites.
In the illumination of Jerusalem, the people expressed their hope of the Messiah's coming to shed His light upon Israel. But to Jesus the scene had a wider meaning. As the radiant lamps of the temple lighted up all about them, so Christ, the source of spiritual light, illumines the darkness of the world. Yet the symbol was imperfect. That great light which His own hand had set in the heavens was a truer representation of the glory of His mission.
It was morning; the sun had just risen above the Mount of Olives, and its rays fell with dazzling brightness on the marble palaces, and lighted up the gold of the temple walls, when Jesus, pointing to it, said, "I am the light of the world." By one who listened to these words, they were long afterward re-echoed in that sublime passage, "In Him was life; and the life was the light of men. And the light shineth in the darkness; and the darkness apprehended it not." "That was the true light, which lighteth every man that cometh into the world." John 1:4, 5, R. V., 9. And long after Jesus had ascended to heaven, Peter also, writing under the illumination of the divine Spirit, recalled the symbol Christ had used: "We have also a more sure word of prophecy; whereunto ye do well that ye take heed, as unto a light that shineth in a dark place, until the day dawn, and the daystar arise in your hearts." 2 Peter 1:19.
In the manifestation of God to His people, light had ever been a symbol of His presence. At the creative word in the beginning, light had shone out of darkness. Light had been enshrouded in the pillar of cloud by day and the pillar of fire by night, leading the vast armies of Israel. Light blazed with awful grandeur about the Lord on Mount Sinai. Light rested over the mercy seat in the tabernacle. Light filled the temple of Solomon at its dedication. Light shone on the hills of Bethlehem when the angels brought the message of redemption to the watching shepherds.
God is light; and in the words, "I am the light of the world," Christ declared His oneness with God, and His relation to the whole human family. It was He who at the beginning had caused "the light to shine out of darkness." 2 Cor. 4:6. He is the light of sun and moon and star. He was the spiritual light that in symbol and type and prophecy had shone upon Israel. But not to the Jewish nation alone was the light given. As the sunbeams penetrate to the remotest corners of the earth, so does the light of the Sun of Righteousness shine upon every soul.
"That was the true light, which lighteth every man that cometh into the world." The world has had its great teachers, men of giant intellect and wonderful research, men whose utterances have stimulated thought, and opened to view vast fields of knowledge; and these men have been honored as guides and benefactors of their race. But there is One who stands higher than they. "As many as received Him, to them gave He power to become the sons of God." "No man hath seen God at any time; the only-begotten Son, which is in the bosom of the Father, He hath declared Him." John 1:12, 18. We can trace the line of the world's great teachers as far back as human records extend; but the Light was before them. As the moon and the stars of the solar system shine by the reflected light of the sun, so, as far as their teaching is true, do the world's great thinkers reflect the rays of the Sun of Righteousness. Every gem of thought, every flash of the intellect, is from the Light of the world. In these days we hear much about "higher education." The true "higher education" is that imparted by Him "in whom are hid all the treasures of wisdom and knowledge." "In Him was life; and the life was the light of men." Col. 2:3; John 1:4. "He that followeth Me," said Jesus, "shall not walk in darkness, but shall have the light of life."
In the words, "I am the light of the world," Jesus declared Himself the Messiah. The aged Simeon, in the temple where Christ was now teaching, had spoken of Him as "a light to lighten the Gentiles, and the glory of Thy people Israel." Luke 2:32. In these words he was applying to Him a prophecy familiar to all Israel. By the prophet Isaiah, the Holy Spirit had declared, "It is too light a thing that Thou shouldest be My servant to raise up the tribes of Jacob, and to restore the preserved of Israel: I will also give Thee for a light to the Gentiles, that Thou mayest be My salvation unto the end of the earth." Isa. 49:6, R. V. This prophecy was generally understood as spoken of the Messiah, and when Jesus said, "I am the light of the world," the people could not fail to recognize His claim to be the Promised One.
To the Pharisees and rulers this claim seemed an arrogant assumption. That a man like themselves should make such pretensions they could not tolerate. Seeming to ignore His words, they demanded, "Who art Thou?" They were bent upon forcing Him to declare Himself the Christ. His appearance and His work were so at variance with the expectations of the people, that, as His wily enemies believed, a direct announcement of Himself as the Messiah would cause Him to be rejected as an impostor.
But to their question, "Who art Thou?" Jesus replied, "Even that which I have also spoken unto you from the beginning." John 8:25, R.V. That which had been revealed in His words was revealed also in His character. He was the embodiment of the truths He taught. "I do nothing of Myself," He continued; "but as My Father hath taught Me, I speak these things. And He that sent Me is with Me: the Father hath not left Me alone; for I do always those things that please Him." He did not attempt to prove His Messianic claim, but showed His unity with God. If their minds had been open to God's love, they would have received Jesus.
Among His hearers many were drawn to Him in faith, and to them He said, "if ye continue in My word, then are ye My disciples indeed; and ye shall know the truth, and the truth shall make you free."
These words offended the Pharisees. The nation's long subjection to a foreign yoke, they disregarded, and angrily exclaimed, "We be Abraham's seed, and were never in bondage to any man: how sayest Thou, Ye shall be made free?" Jesus looked upon these men, the slaves of malice, whose thoughts were bent upon revenge, and sadly answered, "Verily, verily, I say unto you, Whosoever committeth sin is the servant of sin." They were in the worst kind of bondage,--ruled by the spirit of evil.
Every soul that refuses to give himself to God is under the control of another power. He is not his own. He may talk of freedom, but he is in the most abject slavery. He is not allowed to see the beauty of truth, for his mind is under the control of Satan. While he flatters himself that he is following the dictates of his own judgment, he obeys the will of the prince of darkness. Christ came to break the shackles of sin-slavery from the soul. "If the Son therefore shall make you free, ye shall be free indeed." "The law of the Spirit of life in Christ Jesus" sets us "free from the law of sin and death." Rom. 8:2.
In the work of redemption there is no compulsion. No external force is employed. Under the influence of the Spirit of God, man is left free to choose whom he will serve. In the change that takes place when the soul surrenders to Christ, there is the highest sense of freedom. The expulsion of sin is the act of the soul itself. True, we have no power to free ourselves from Satan's control; but when we desire to be set free from sin, and in our great need cry out for a power out of and above ourselves, the powers of the soul are imbued with the divine energy of the Holy Spirit, and they obey the dictates of the will in fulfilling the will of God.
The only condition upon which the freedom of man is possible is that of becoming one with Christ. "The truth shall make you free;" and Christ is the truth. Sin can triumph only by enfeebling the mind, and destroying the liberty of the soul. Subjection to God is restoration to one's self,--to the true glory and dignity of man. The divine law, to which we are brought into subjection, is "the law of liberty." James 2:12.
The Pharisees had declared themselves the children of Abraham. Jesus told them that this claim could be established only by doing the works of Abraham. The true children of Abraham would live, as he did, a life of obedience to God. They would not try to kill One who was speaking the truth that was given Him from God. In plotting against Christ, the rabbis were not doing the works of Abraham. A mere lineal descent from Abraham was of no value. Without a spiritual connection with him, which would be manifested in possessing the same spirit, and doing the same works, they were not his children.
This principle bears with equal weight upon a question that has long agitated the Christian world,--the question of apostolic succession. Descent from Abraham was proved, not by name and lineage, but by likeness of character. So the apostolic succession rests not upon the transmission of ecclesiastical authority, but upon spiritual relationship. A life actuated by the apostles' spirit, the belief and teaching of the truth they taught, this is the true evidence of apostolic succession. This is what constitutes men the successors of the first teachers of the gospel.
Jesus denied that the Jews were children of Abraham. He said, "Ye do the deeds of your father." In mockery they answered, "We be not born of fornication; we have one Father, even God." These words, in allusion to the circumstances of His birth, were intended as a thrust against Christ in the presence of those who were beginning to believe on Him. Jesus gave no heed to the base insinuation, but said, "If God were your Father, ye would love Me: for I proceeded forth and came from God."
Their works testified of their relationship to him who was a liar and a murderer. "Ye are of your father the devil," said Jesus, "and the lusts of your father it is your will to do. He was a murderer from the beginning, and stood not in the truth, because there is no truth in him. . . . Because I say the truth, ye believe Me not." John 8:44, 45, R. V. The fact that Jesus spoke the truth, and that with certainty, was why He was not received by the Jewish leaders. It was the truth that offended these self-righteous men. The truth exposed the fallacy of error; it condemned their teaching and practice, and it was unwelcome. They would rather close their eyes to the truth than humble themselves to confess that they had been in error. They did not love the truth. They did not desire it, even though it was truth.
"Which of you convicteth [Revised Version] Me of sin? And if I say the truth, why do ye not believe Me?" Day by day for three years His enemies had been following Christ, trying to find some stain in His character. Satan and all the confederacy of evil had been seeking to overcome Him; but they had found nothing in Him by which to gain an advantage. Even the devils were forced to confess, "Thou art the Holy One of God." Mark 1:24. Jesus lived the law in the sight of heaven, in the sight of unfallen worlds, and in the sight of sinful men. Before angels, men, and demons, He had spoken, unchallenged, words that from any other lips would have been blasphemy: "I do always those things that please Him."
The fact that although they could find no sin in Christ the Jews would not receive Him proved that they themselves had no connection with God. They did not recognize His voice in the message of His Son. They thought themselves passing judgment on Christ; but in rejecting Him they were pronouncing sentence upon themselves. "He that is of God," said Jesus, "heareth God's words: ye therefore hear them not, because ye are not of God."
The lesson is true for all time. Many a man who delights to quibble, to criticize, seeking for something to question in the word of God, thinks that he is thereby giving evidence of independence of thought, and mental acuteness. He supposes that he is sitting in judgment on the Bible, when in truth he is judging himself. He makes it manifest that he is incapable of appreciating truths that originate in heaven, and that compass eternity. In presence of the great mountain of God's righteousness, his spirit is not awed. He busies himself with hunting for sticks and straws, and in this betrays a narrow and earthly nature, a heart that is fast losing its capacity to appreciate God. He whose heart has responded to the divine touch will be seeking for that which will increase his knowledge of God, and will refine and elevate the character. As a flower turns to the sun, that the bright rays may touch it with tints of beauty, so will the soul turn to the Sun of Righteousness, that heaven's light may beautify the character with the graces of the character of Christ.